Star Wars: Knights of the Old Republic was an ongoing monthly series by John Jackson Miller, Brian Ching, Michael Atiyeh, and cover artist Travis Charest. Set four thousand years before the rise of the Empire and the fall of Anakin Skywalker, this series takes place eight years prior to the events in the Knights of the Old Republic video game.

On the planet Taris, a young Padawan named Zayne has been framed for a heinous and brutal crime against the Jedi order. Suddenly a wanted fugitive and on the run from his Jedi Masters, Zayne is forced to ally himself with the under-city's criminals, con artists, and petty thieves he'd previously vowed to bring to justice. Staying alive is the first order of business and if he's ever to clear his name, Zayne must make this new alliance work...providing he survives the experience.

Storylines were set around Zayne and his adventures, but various characters, locations and situations familiar to fans of the KOTOR video games would show up in the 50 issue run of the series including Taris, Malek & Revan, as well as the Mandalorians.

2012 saw the continuation of the adventures of Zayne Carrick in Knights of the Old Republic–War, a 6-issue mini-series that takes place after the events of the ongoing series, as Zayne joins (or is drafted) into the Mandalorian Wars.

STAR WARS: KNIGHTS OF THE OLD REPUBLIC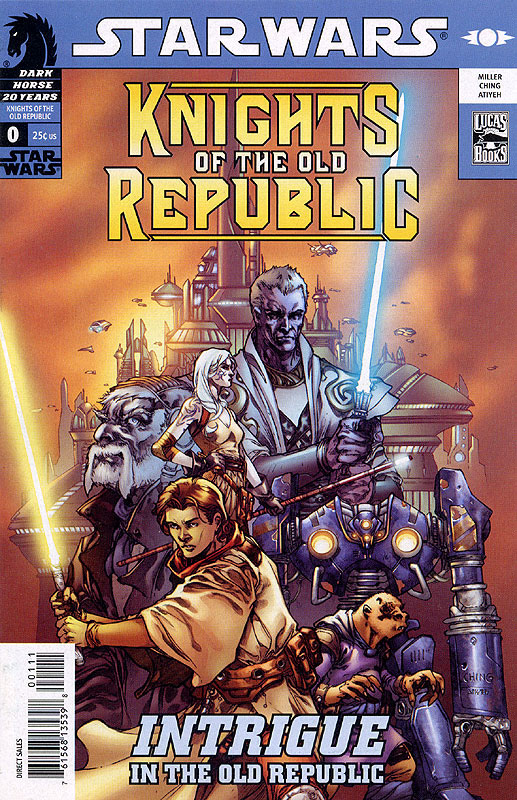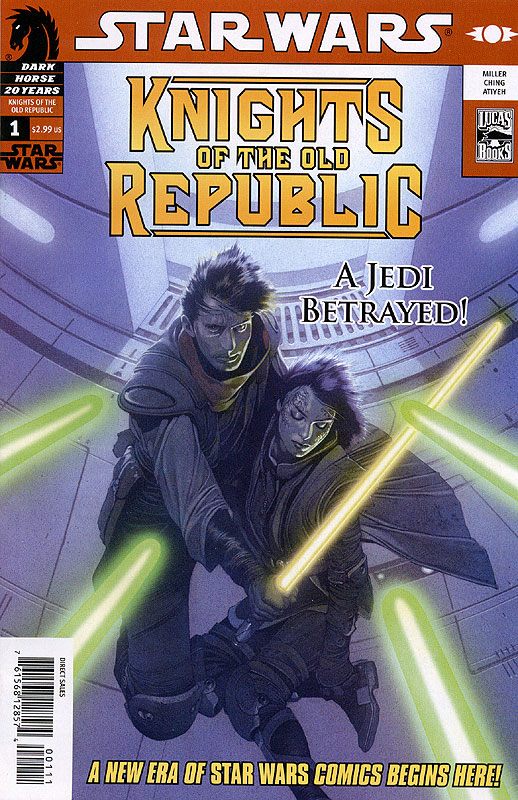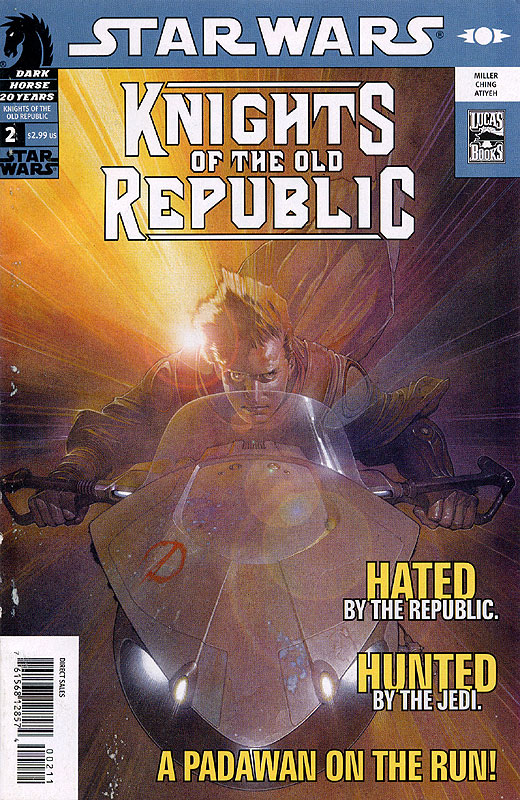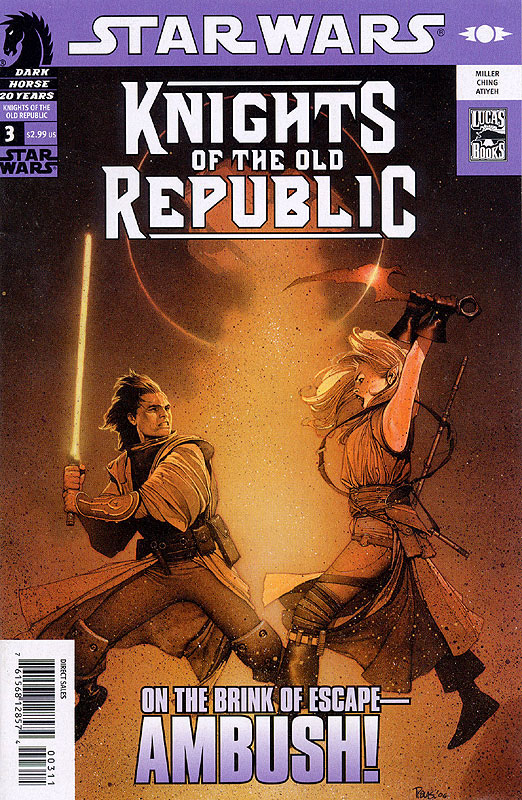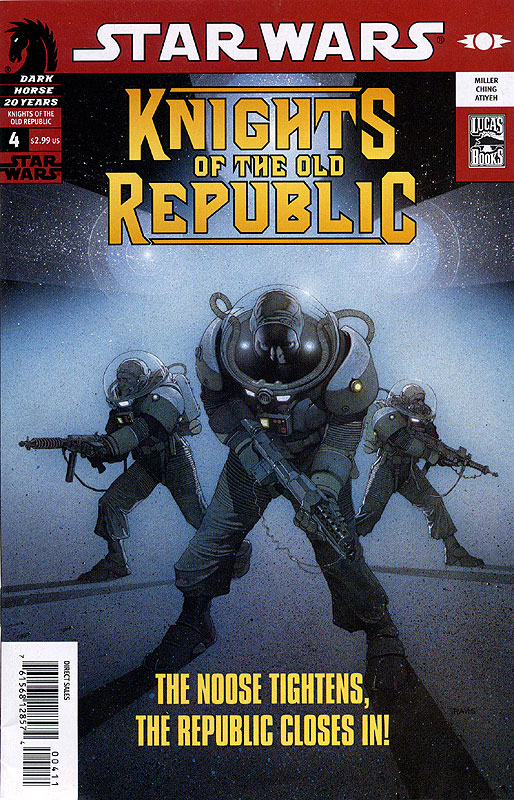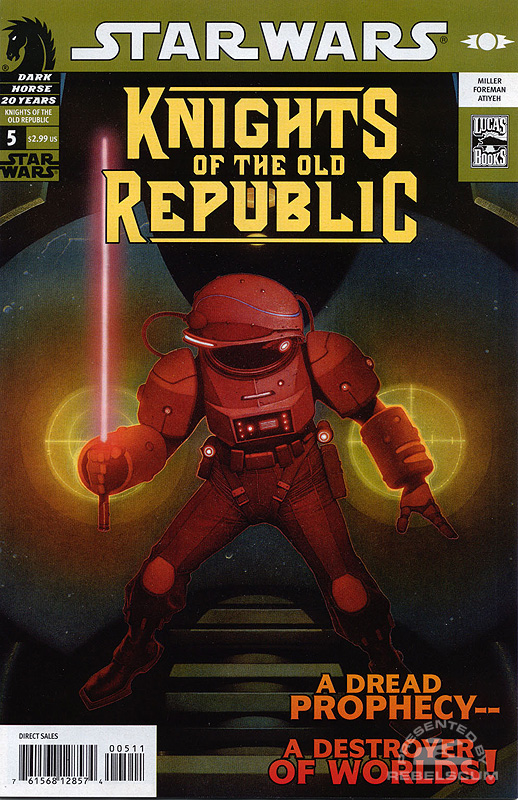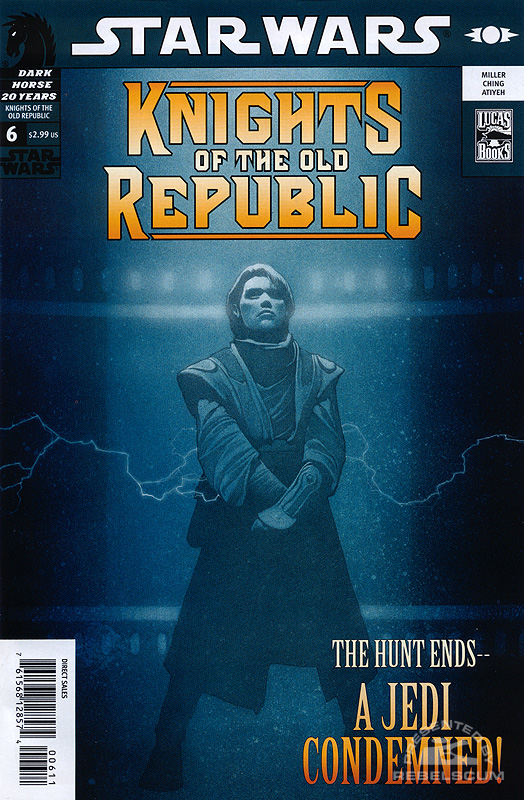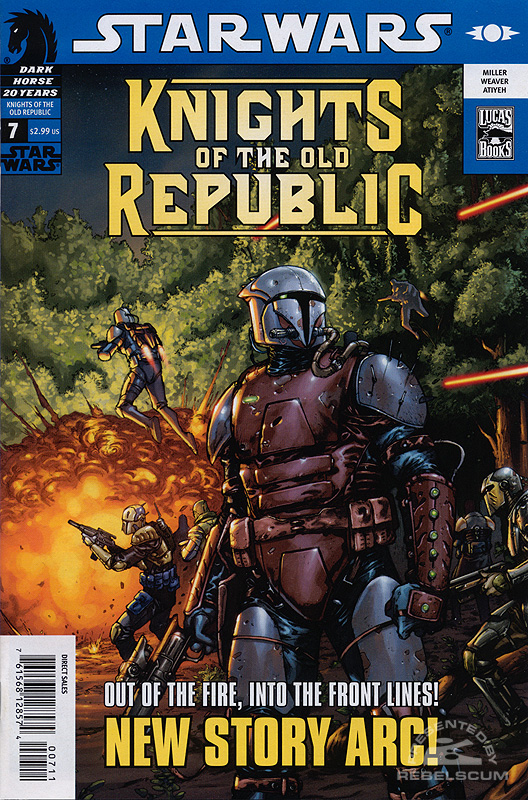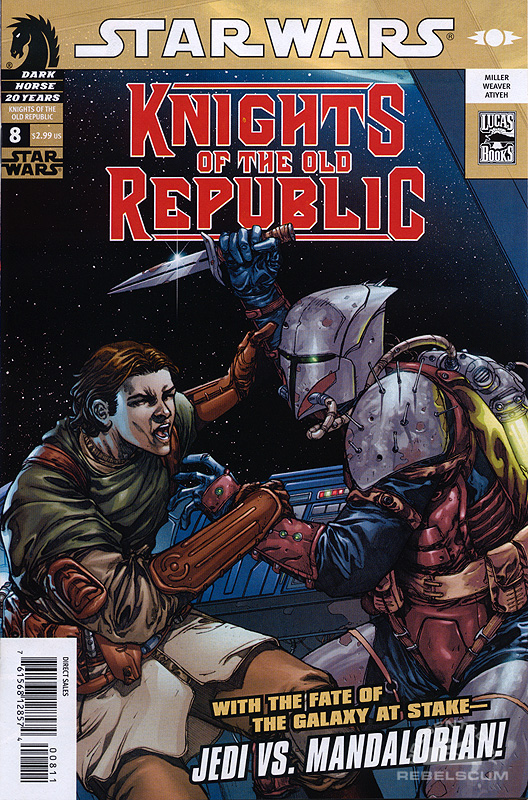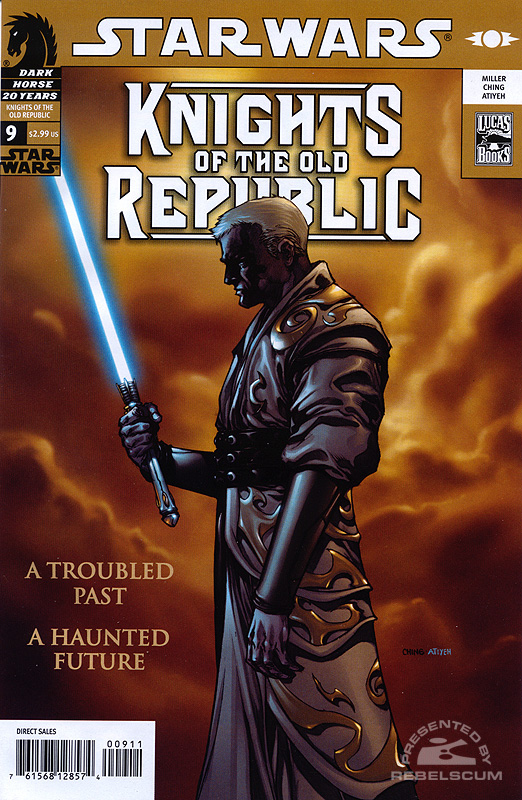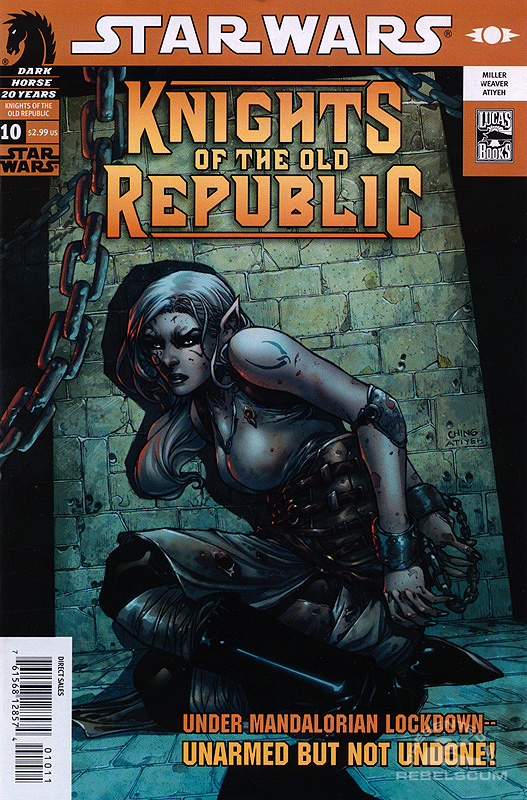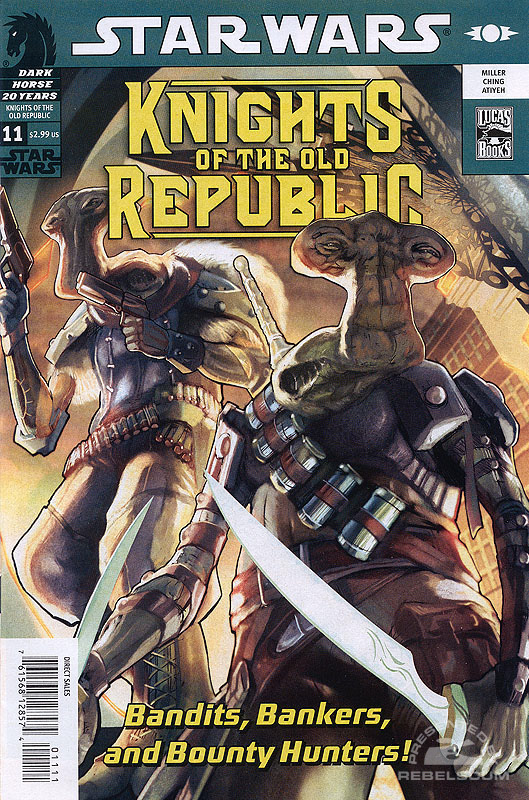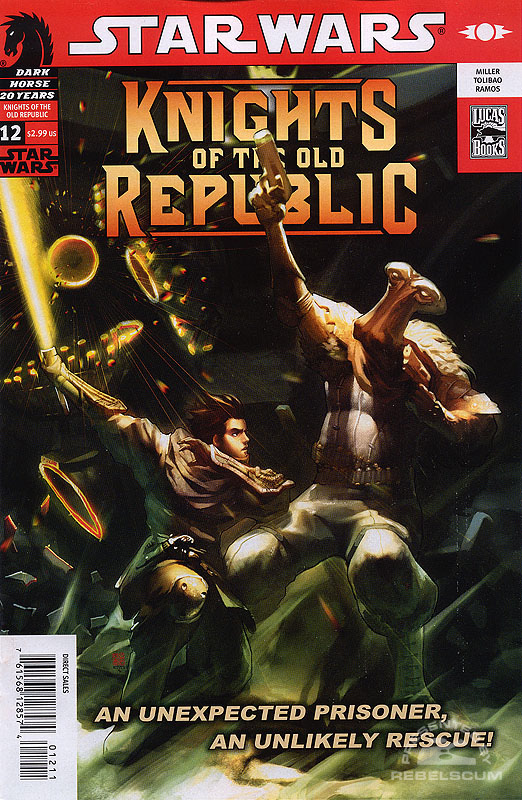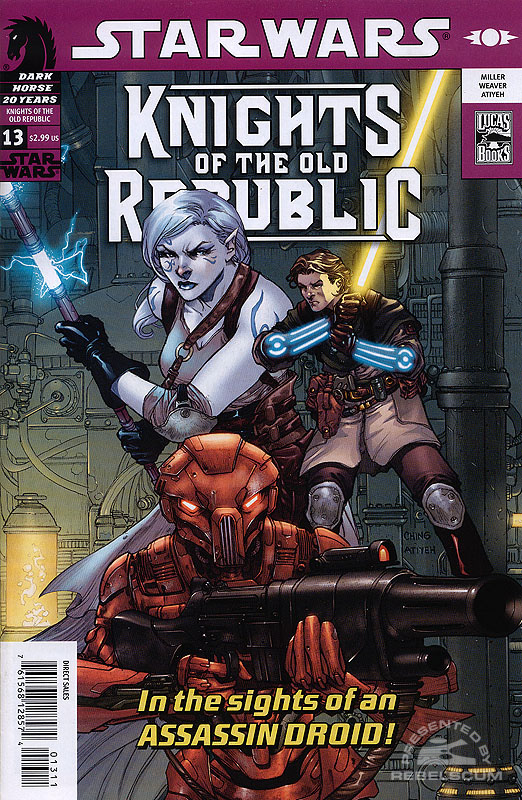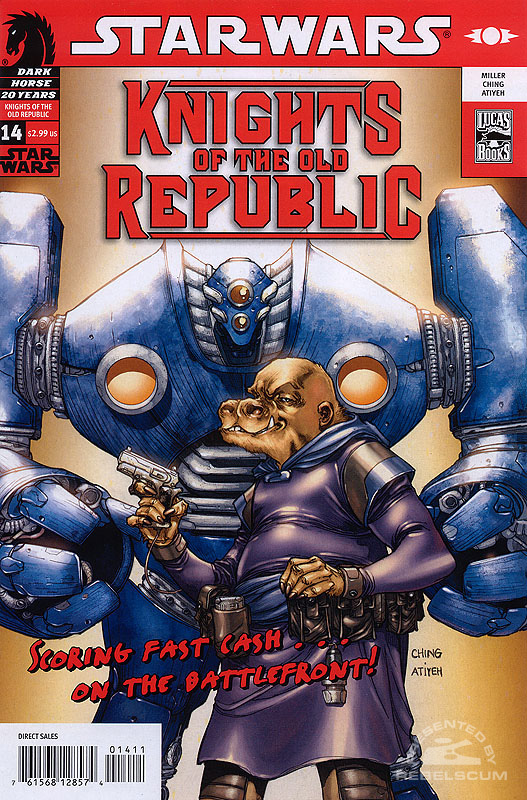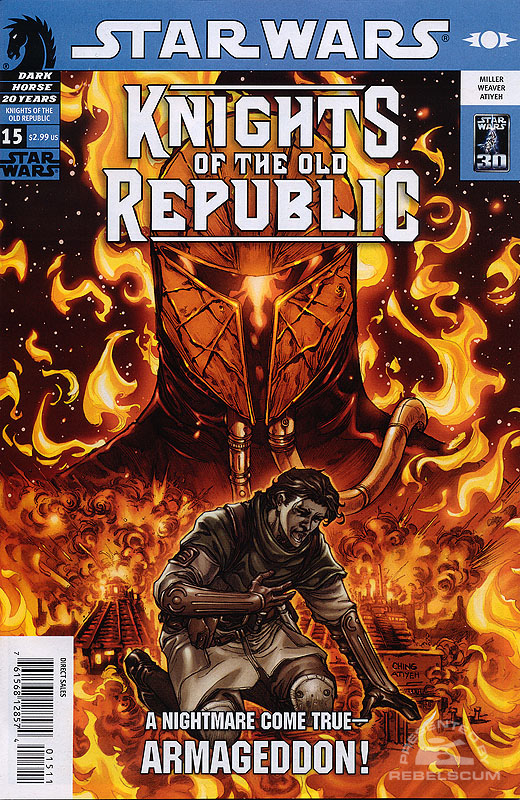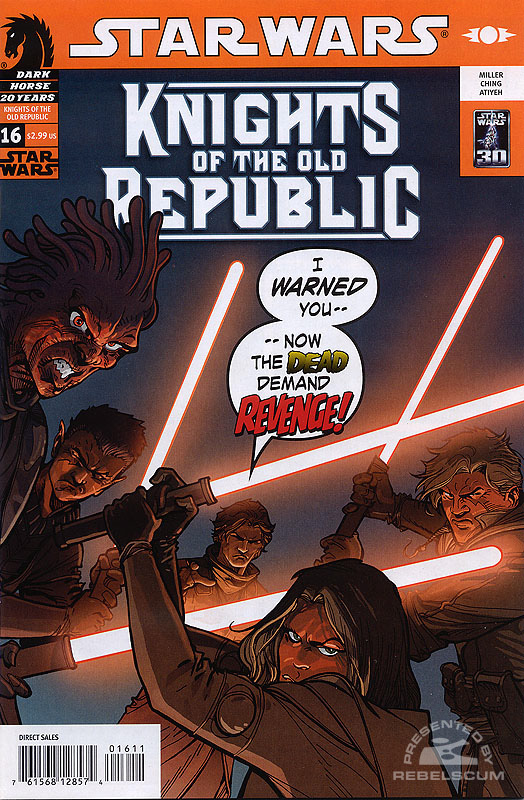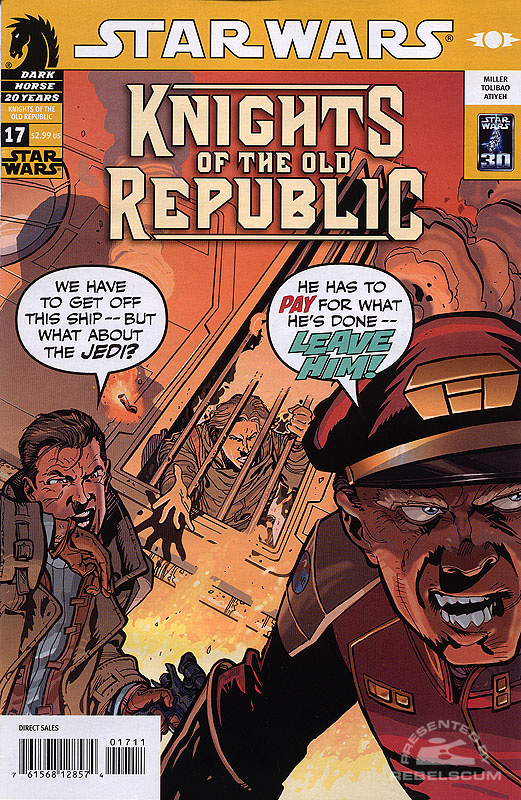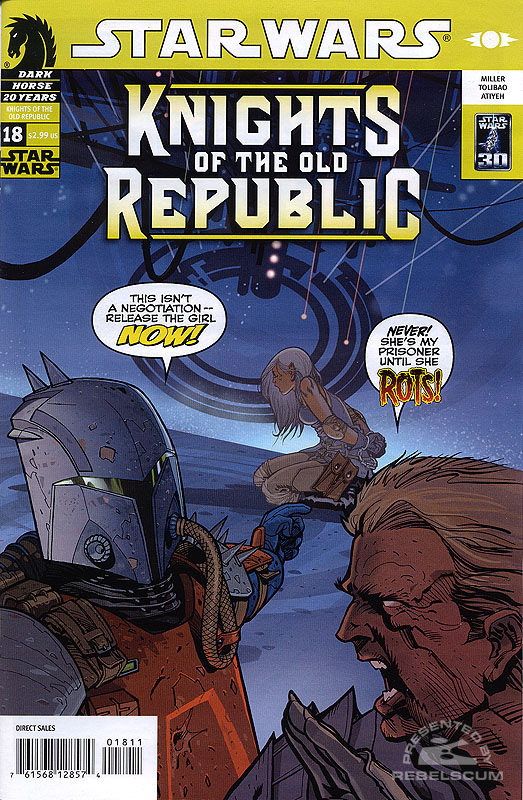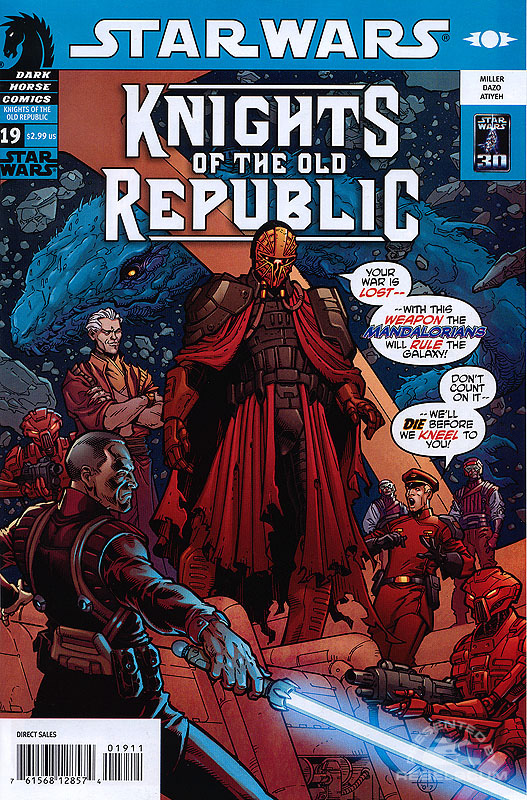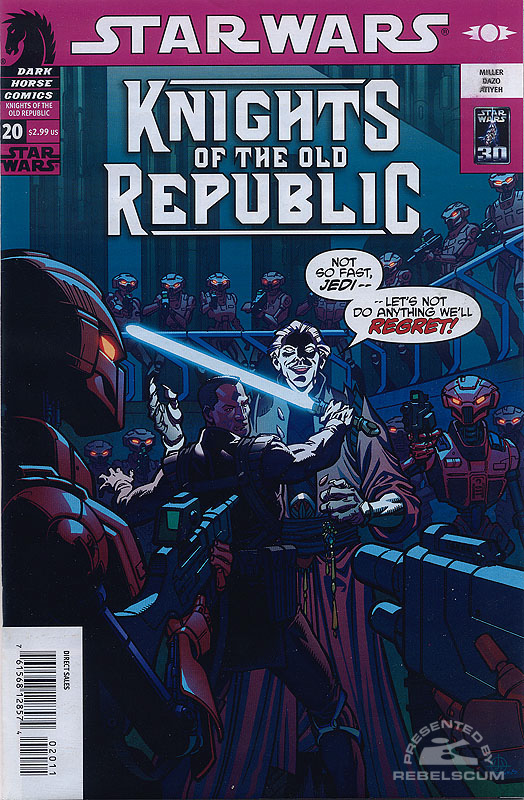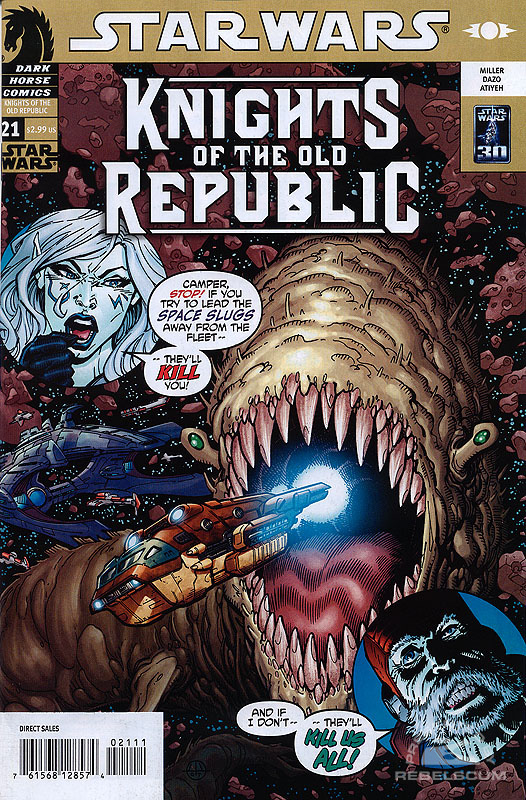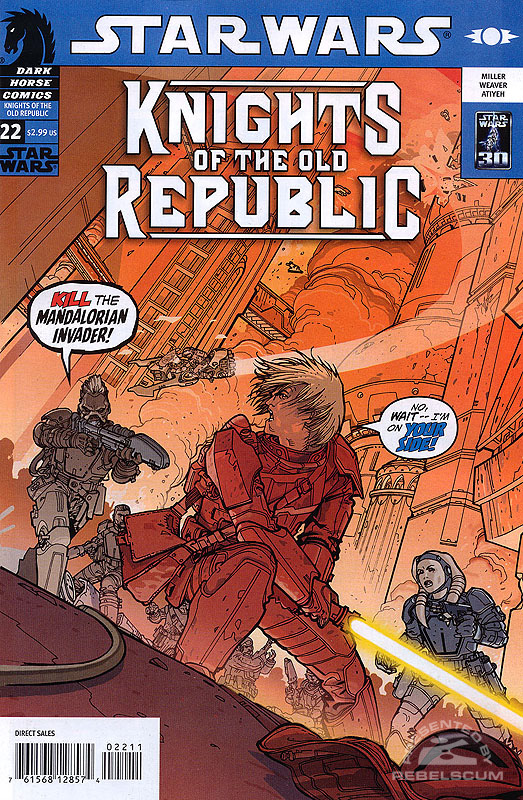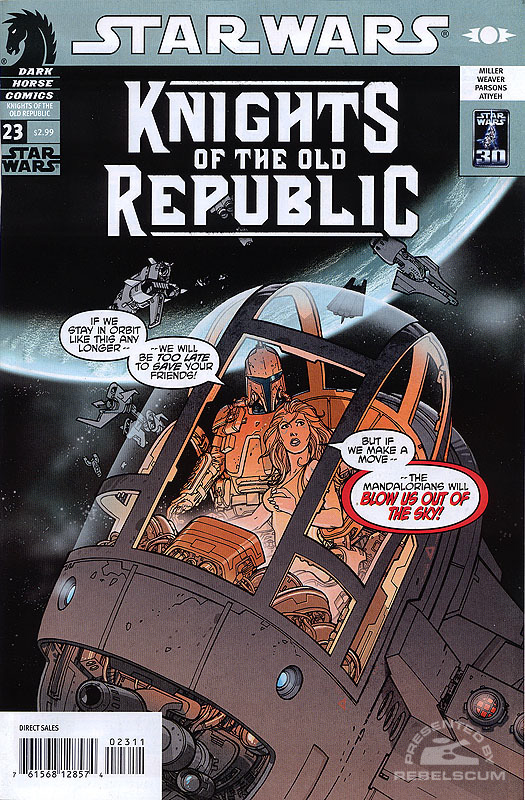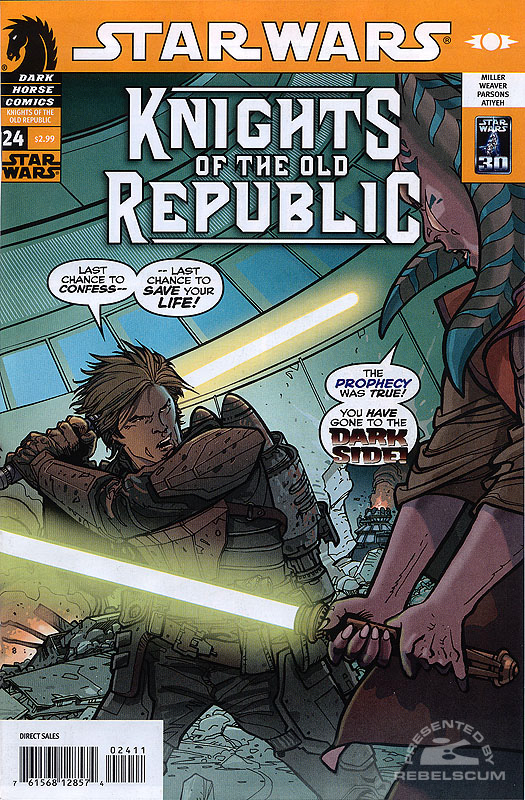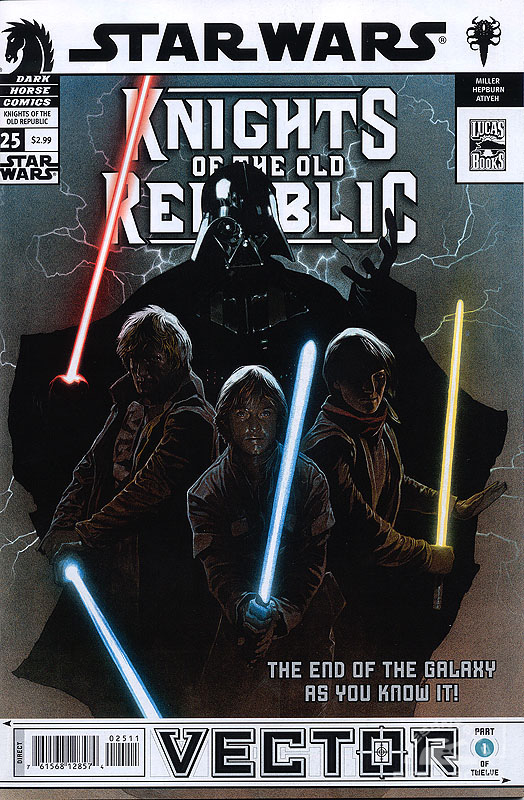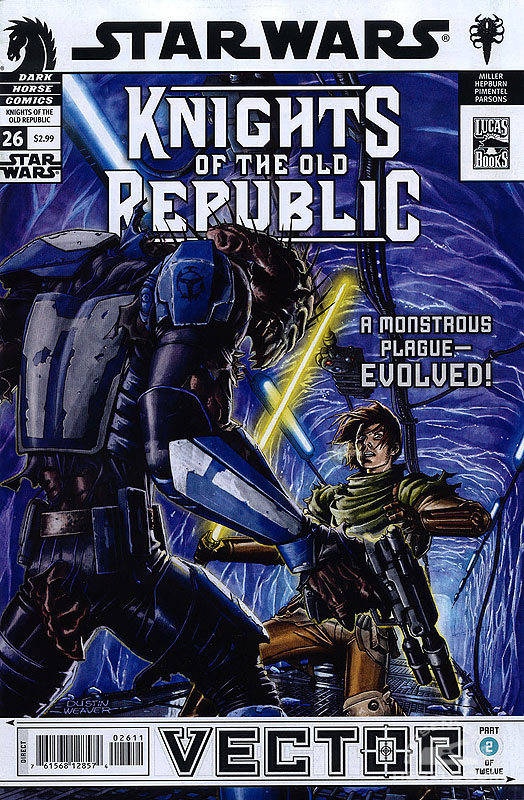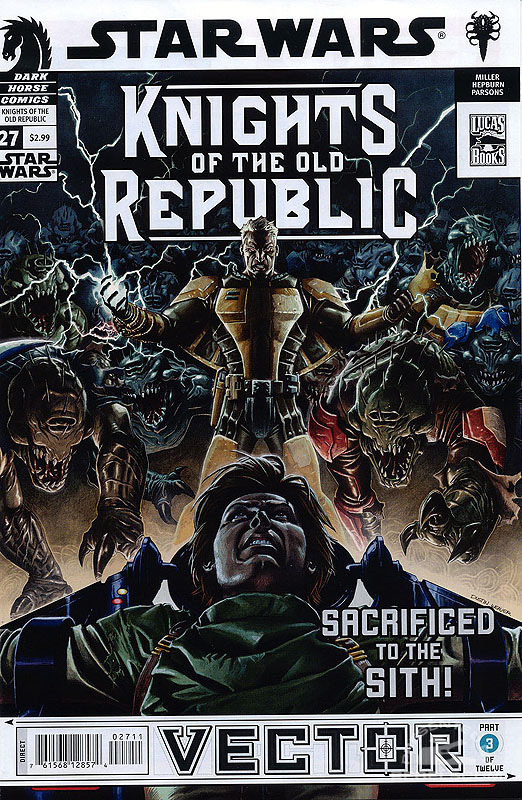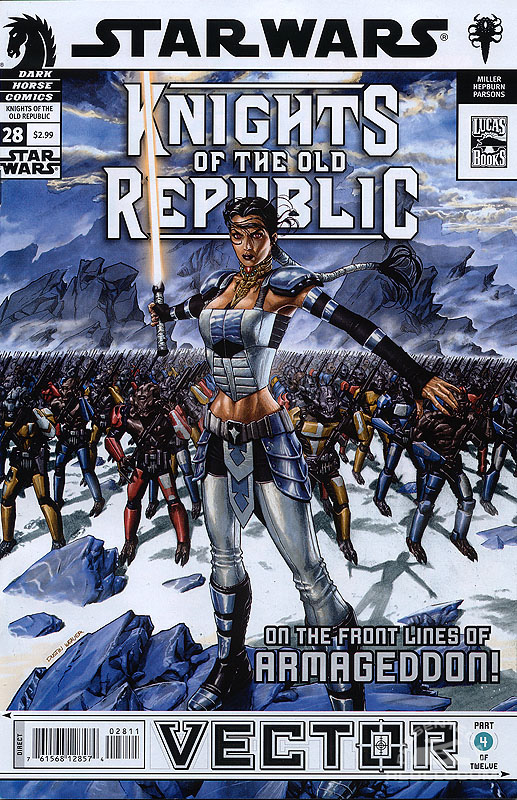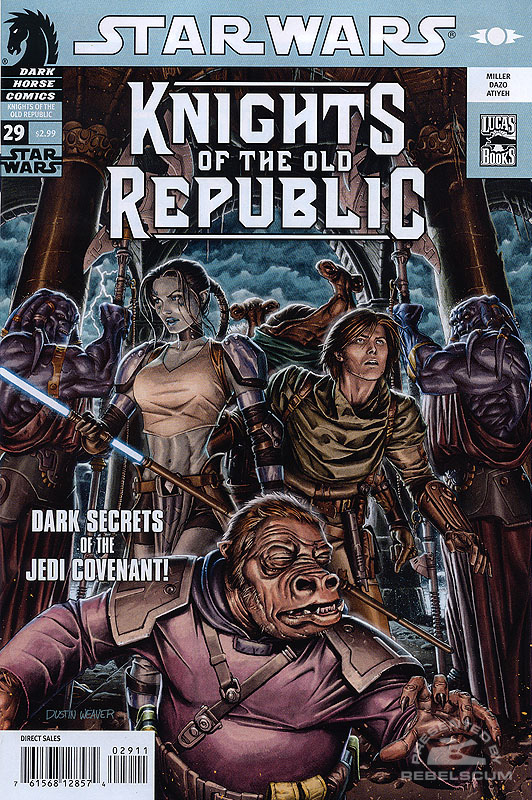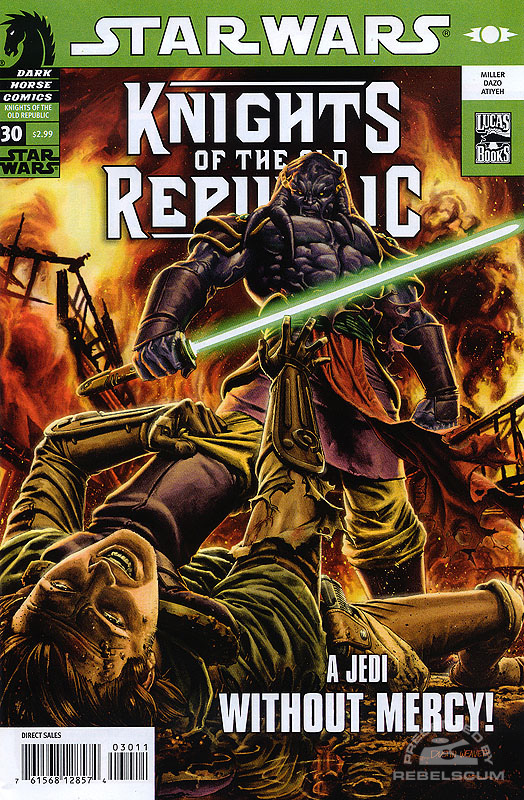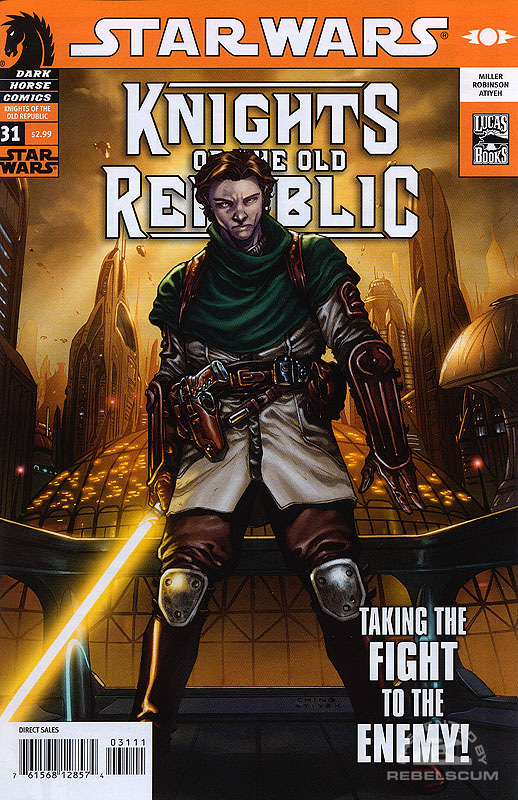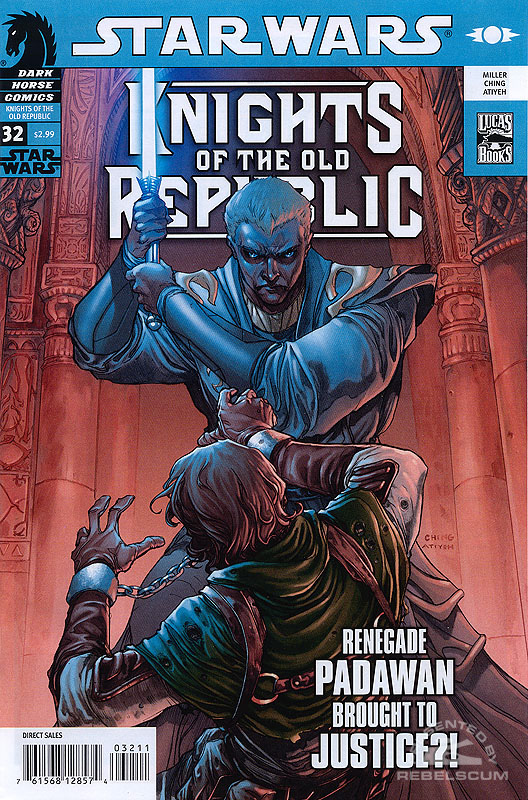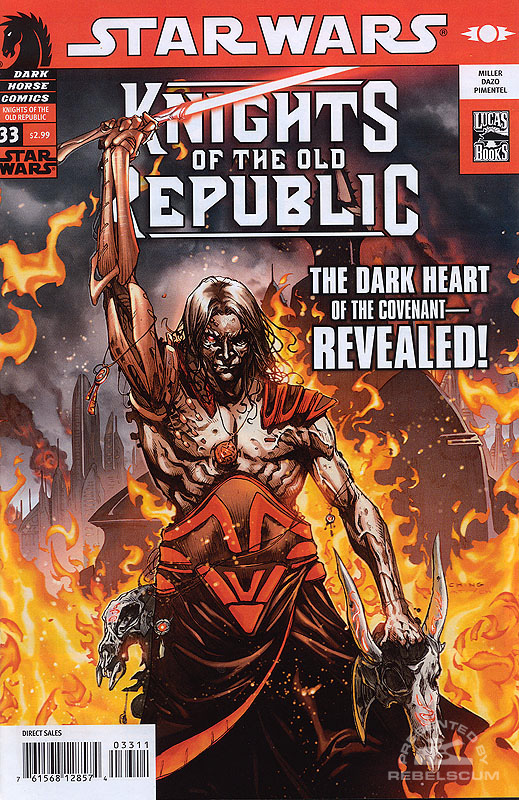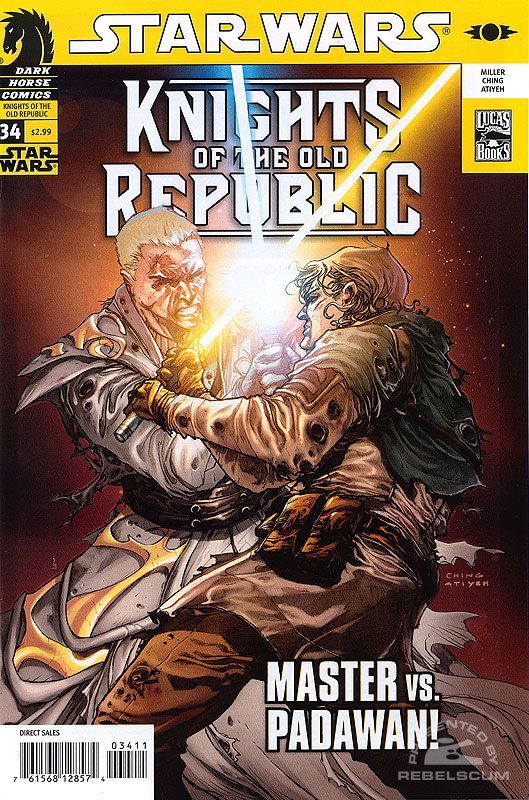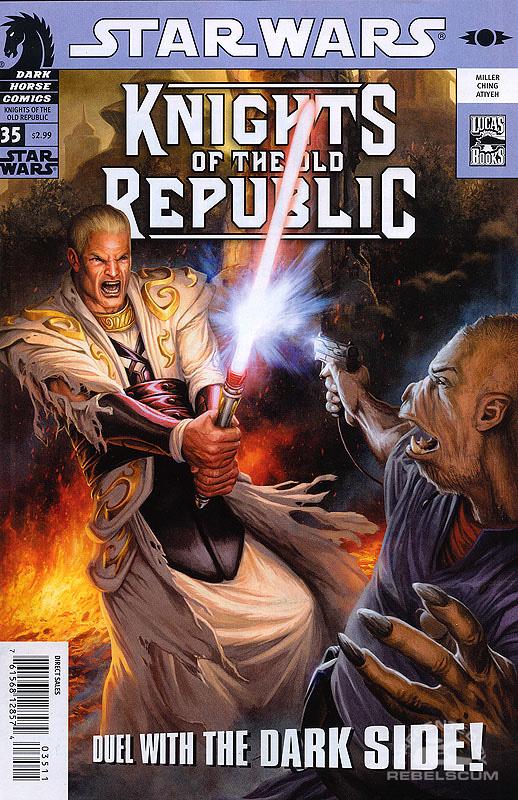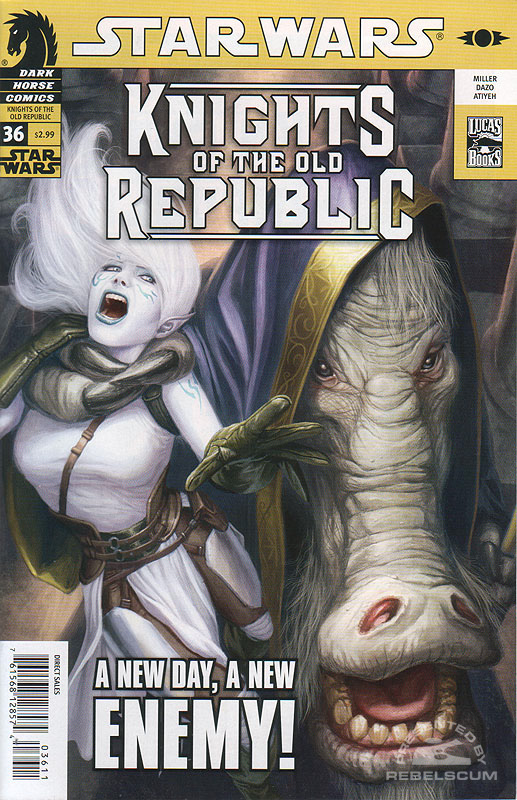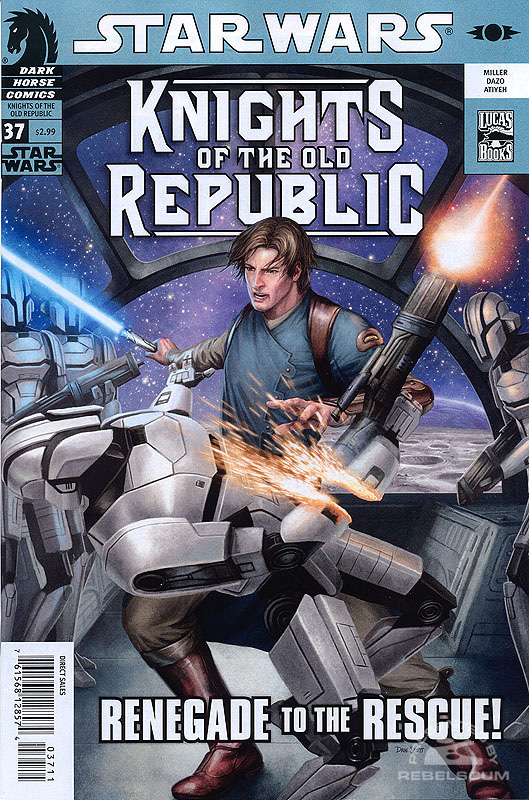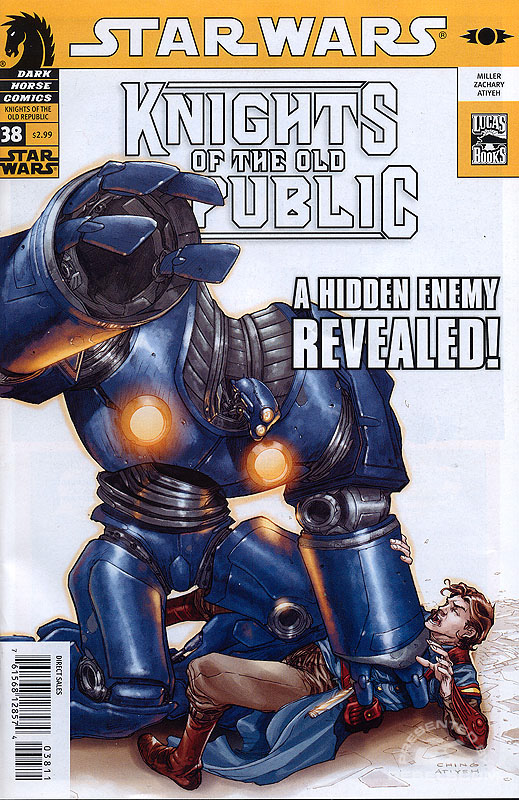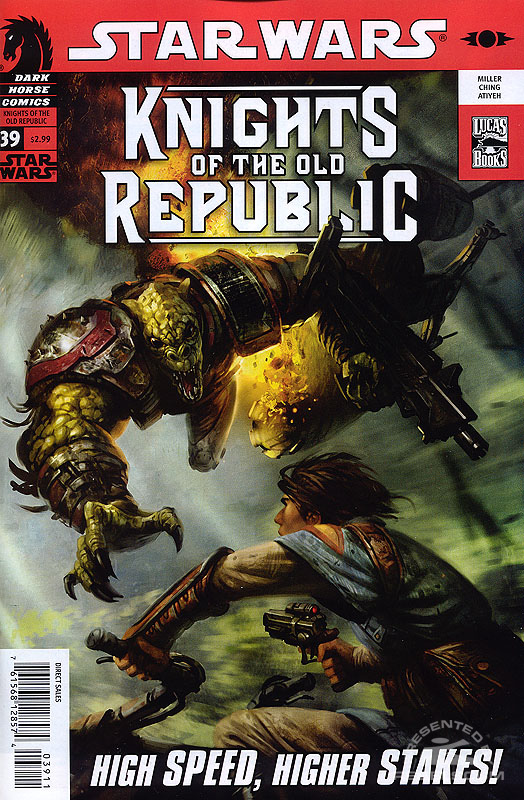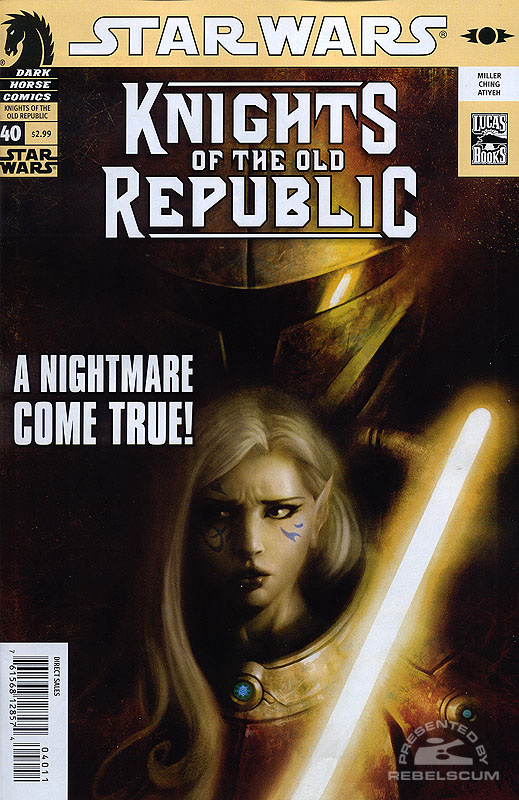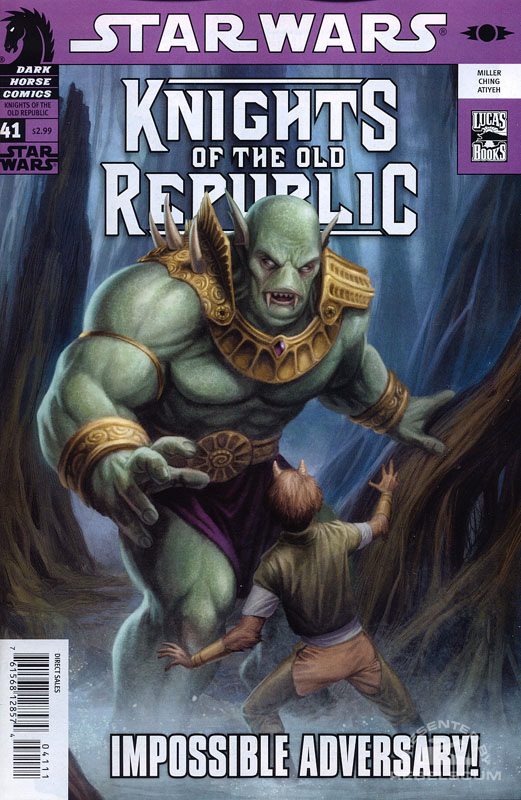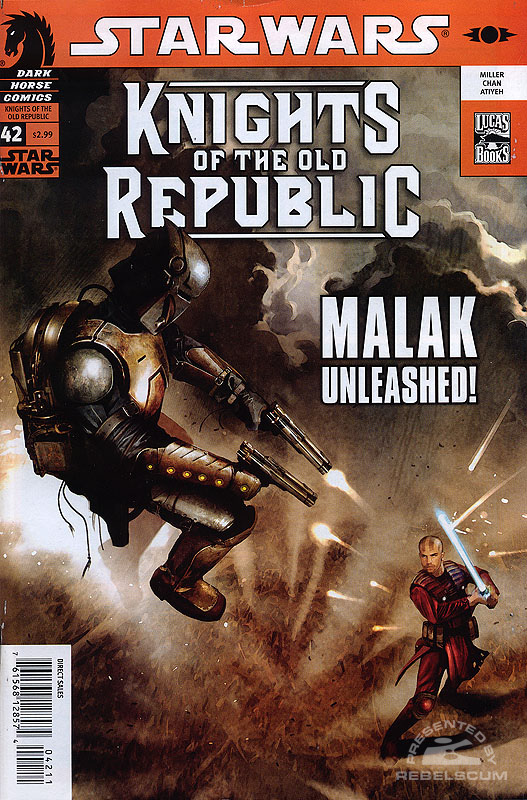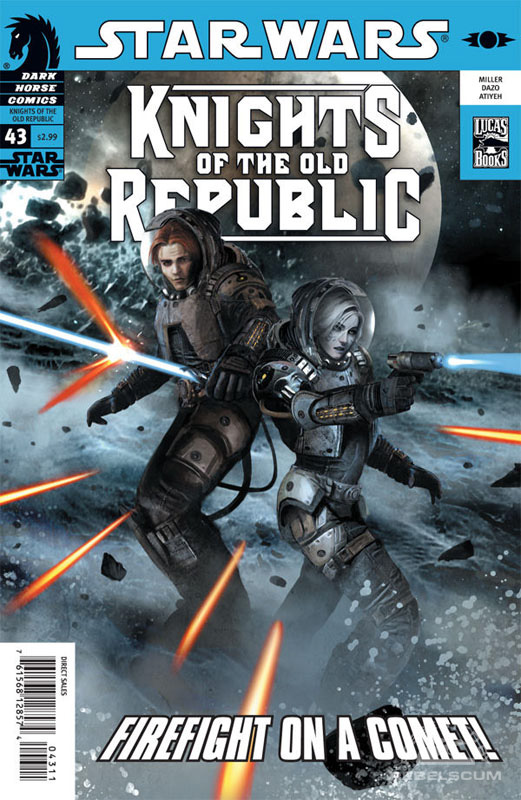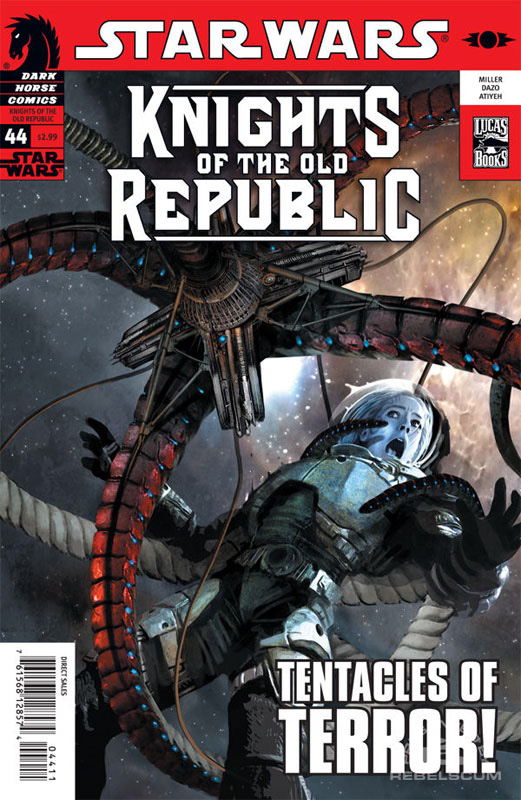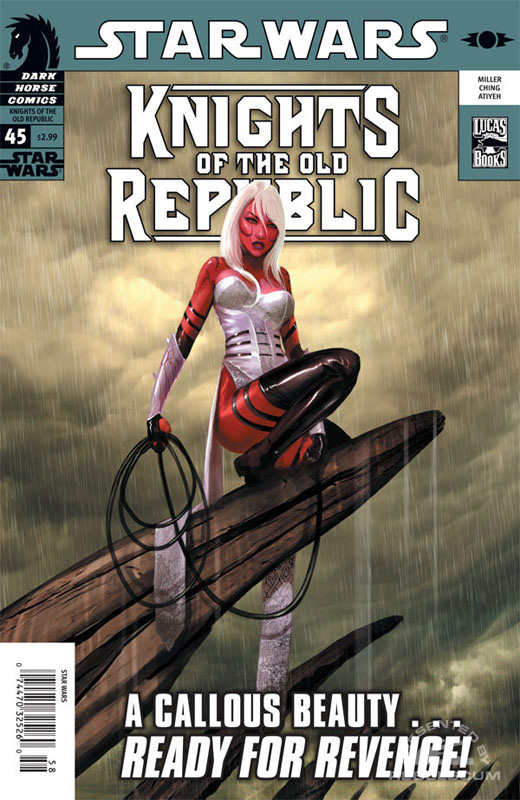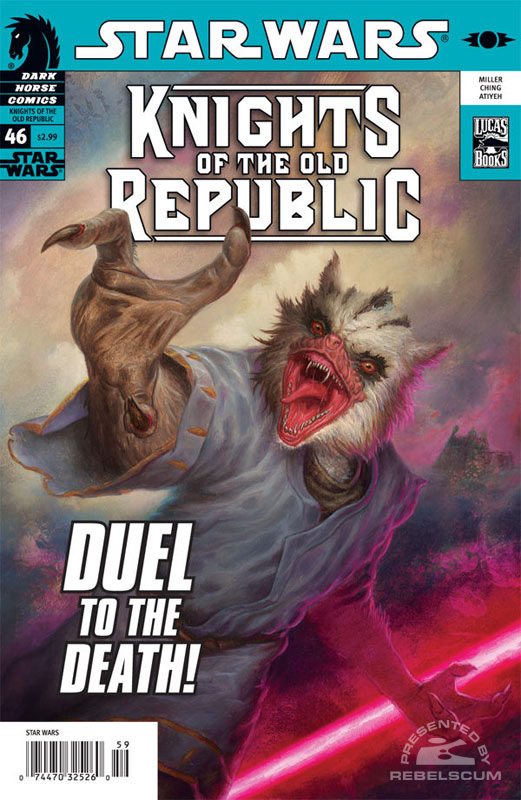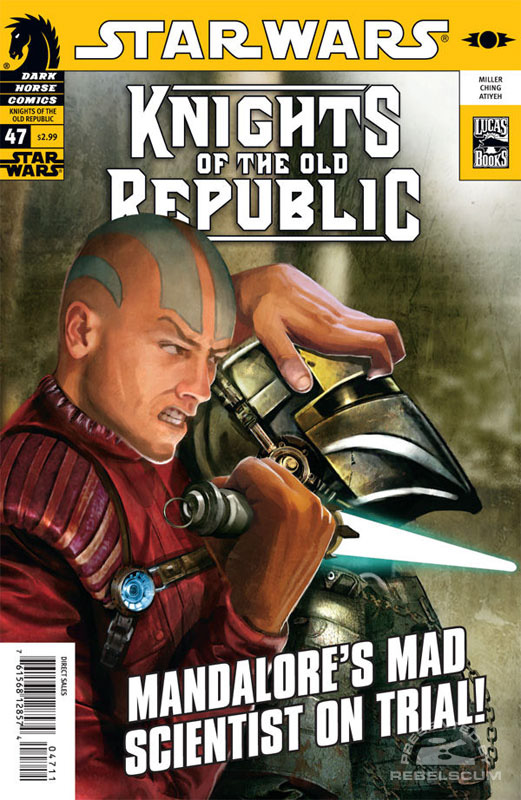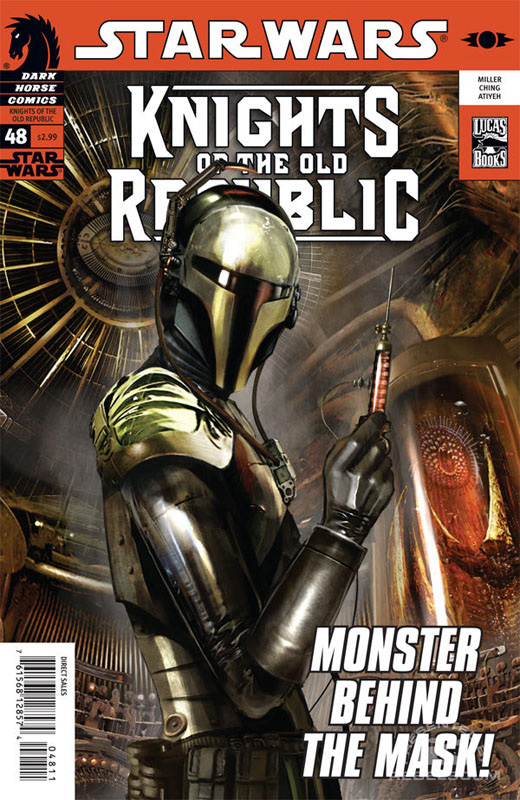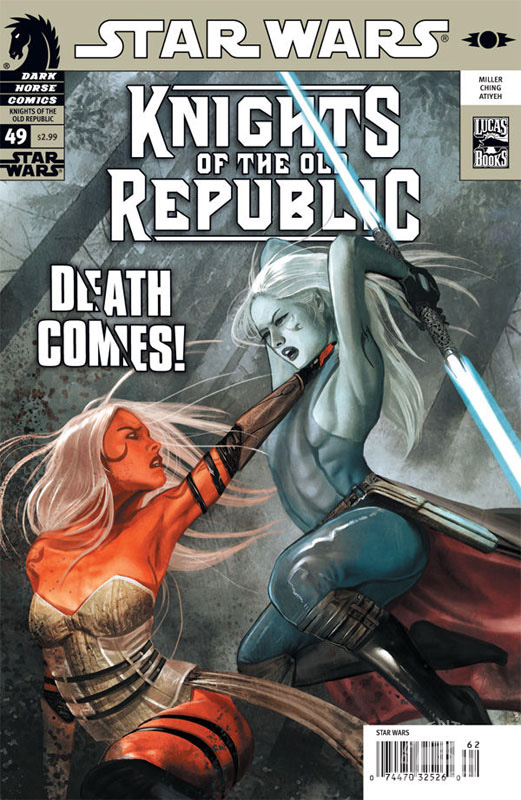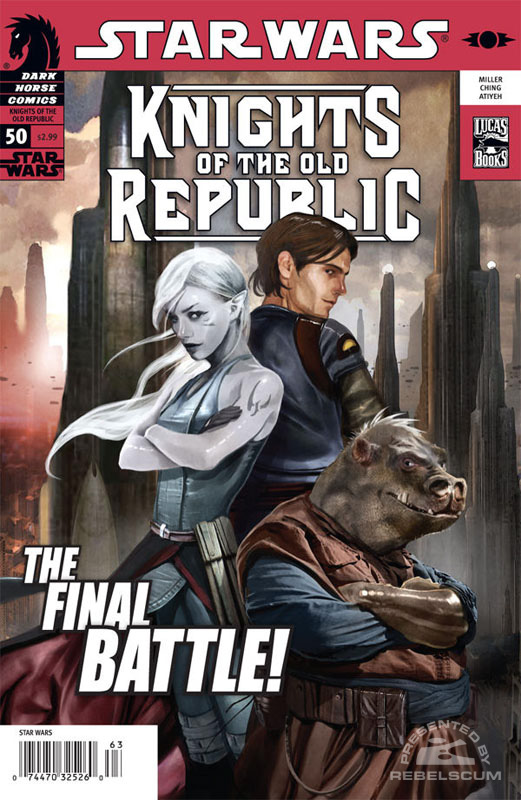 STAR WARS: KNIGHTS OF THE OLD REPUBLIC–WAR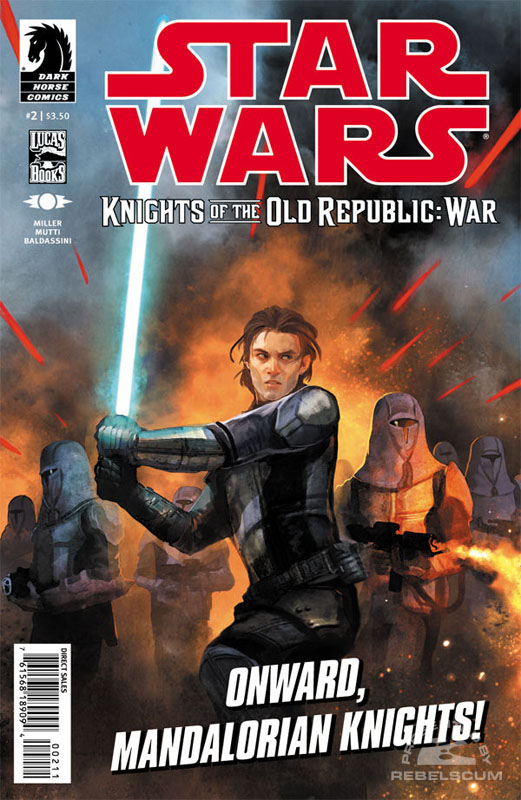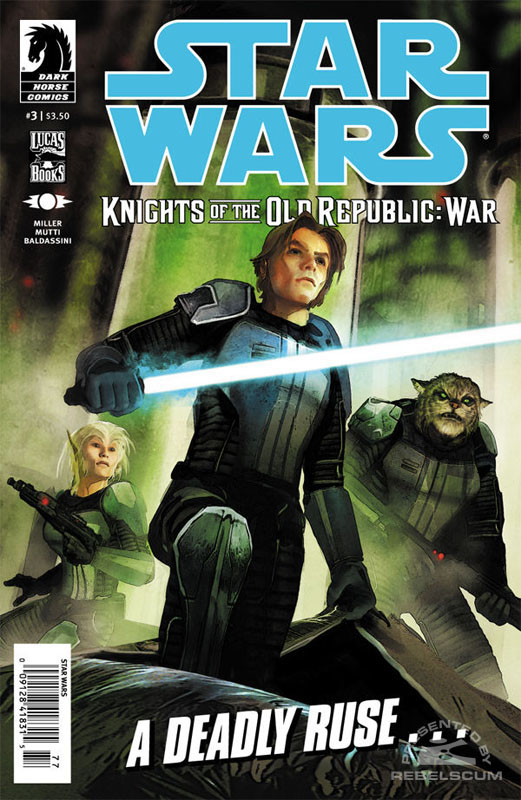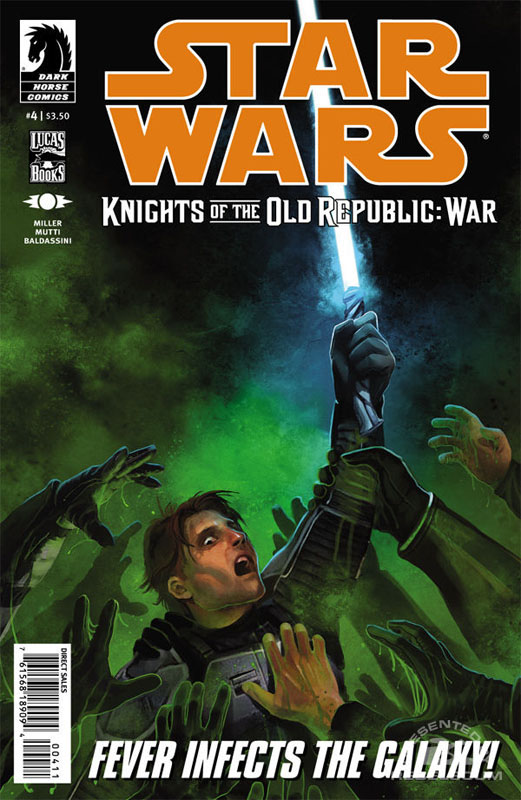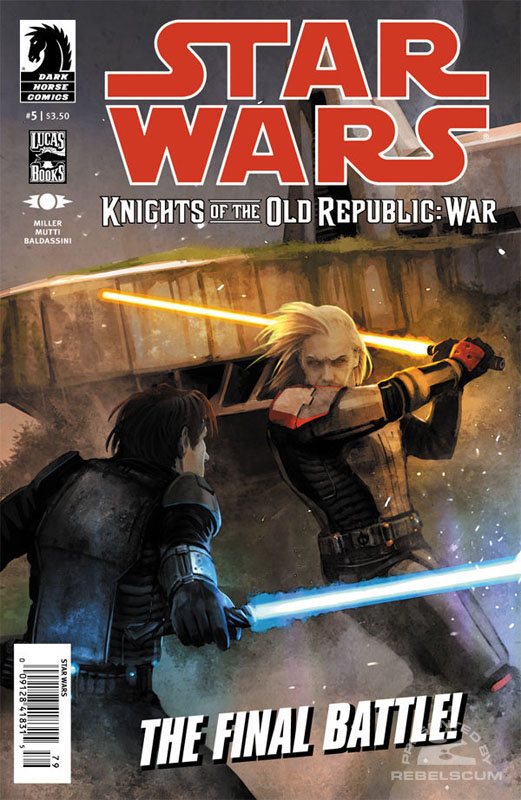 Variants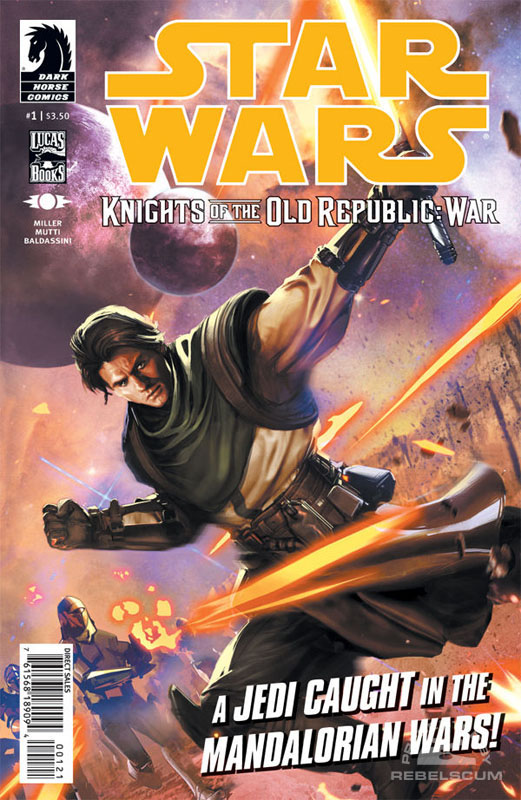 Collected Editions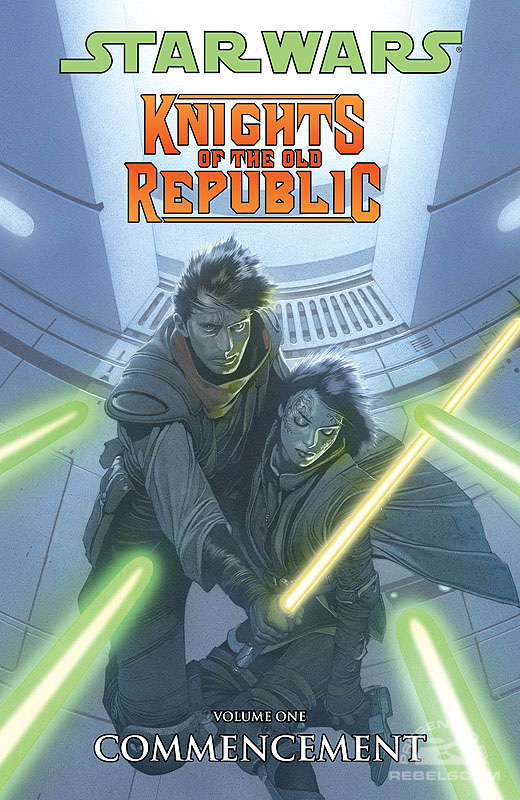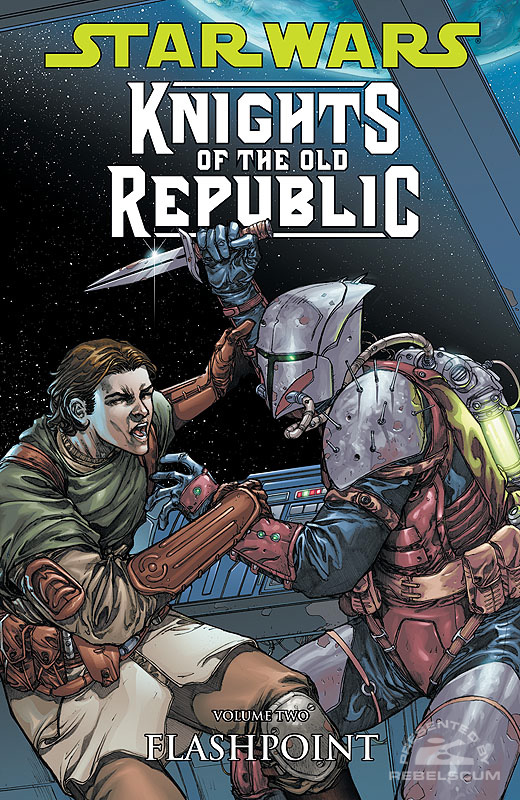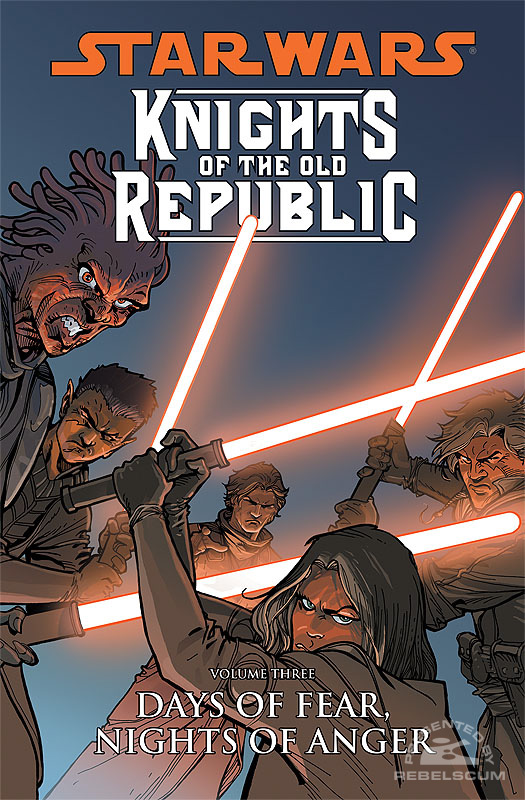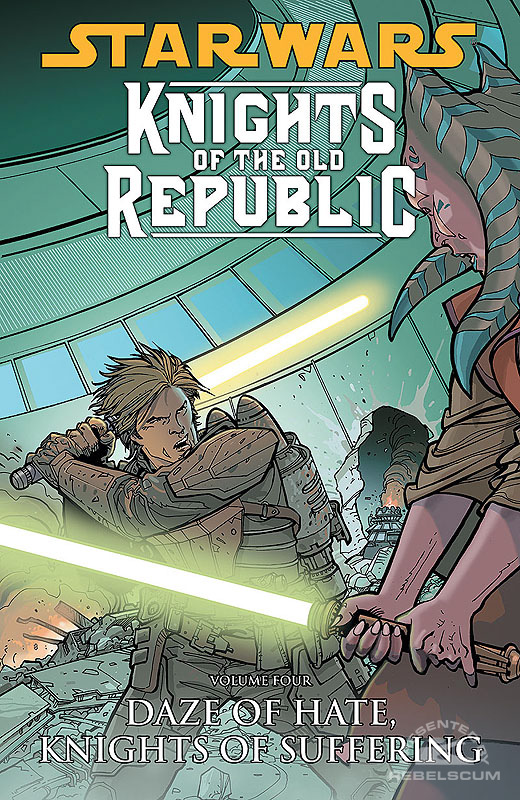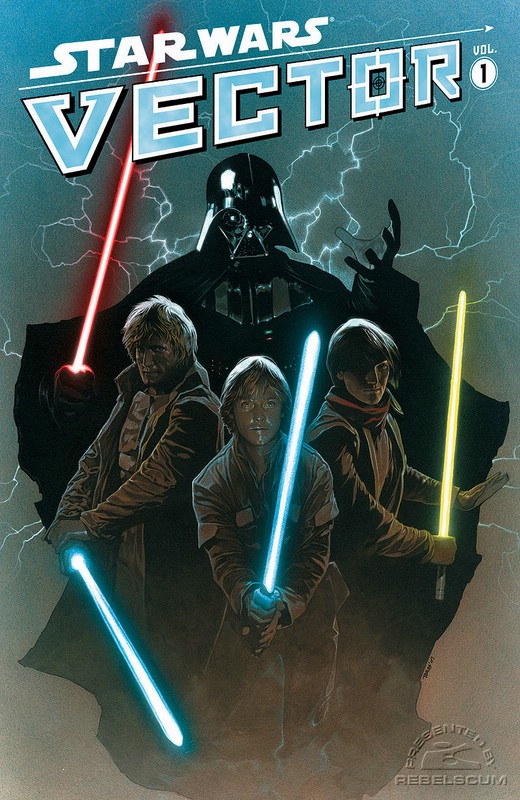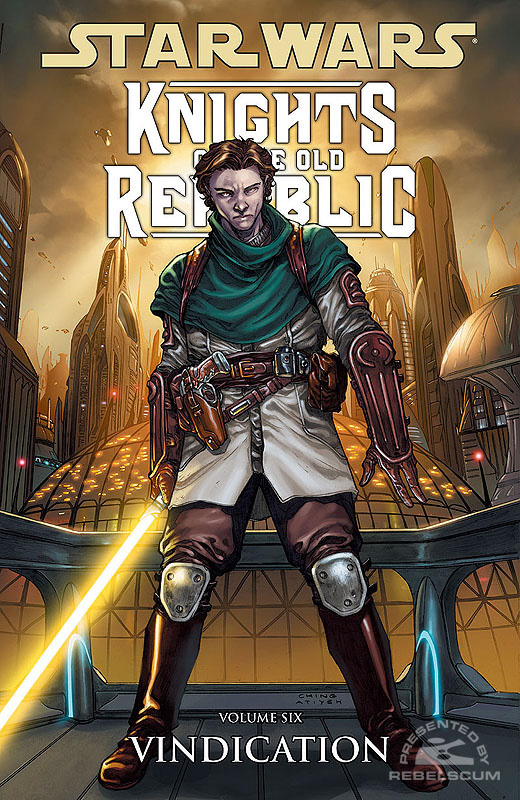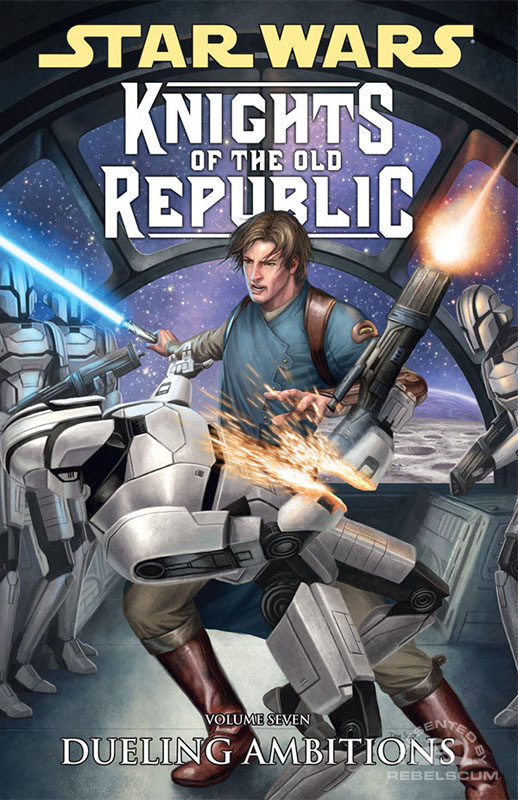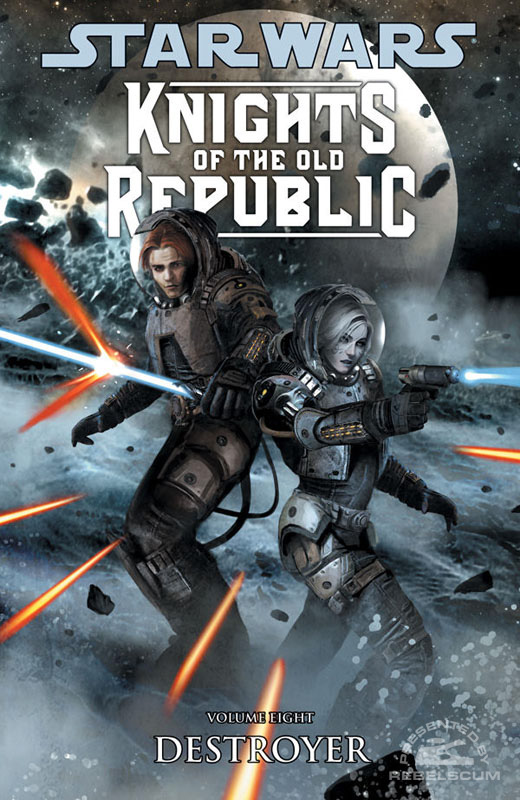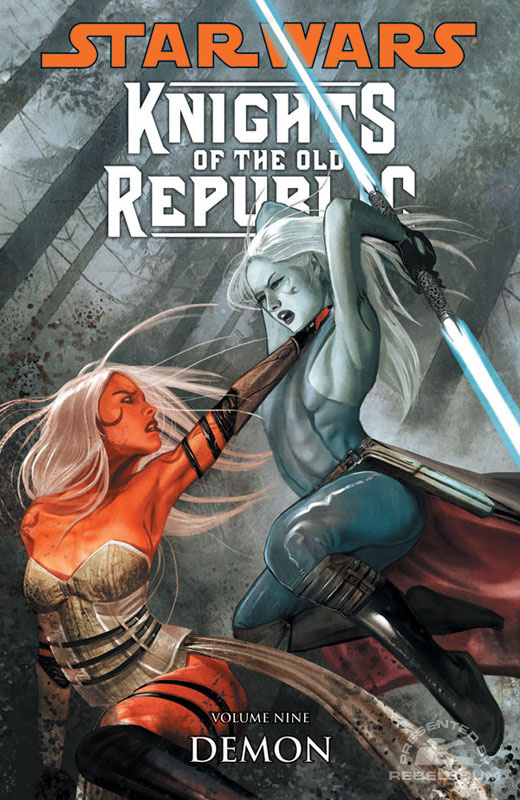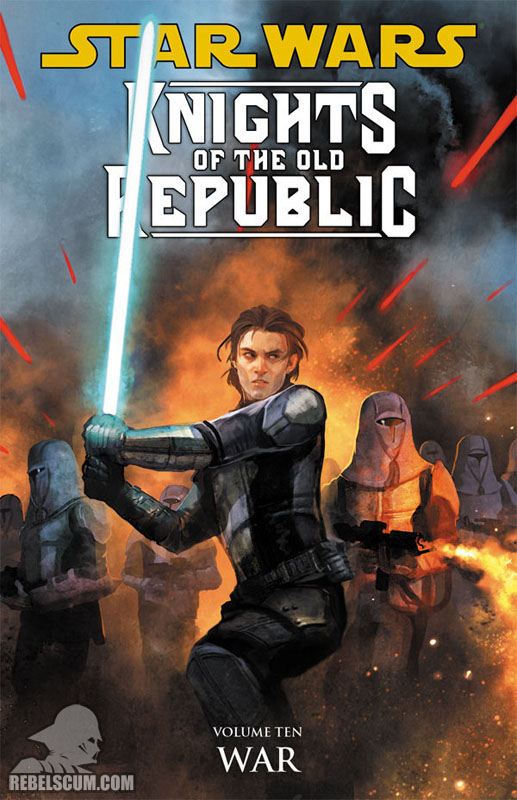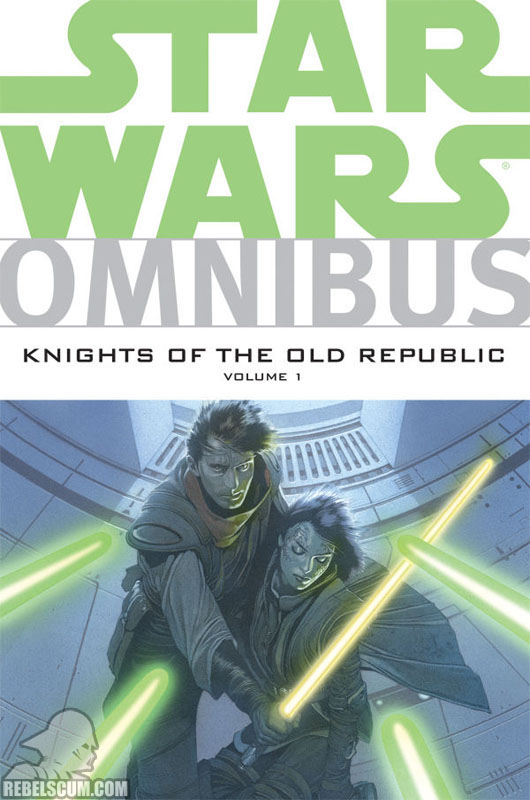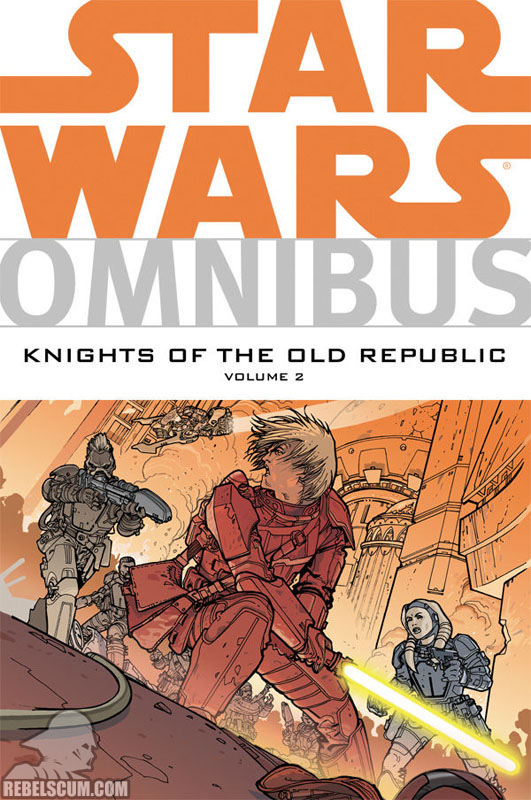 Specialty Issues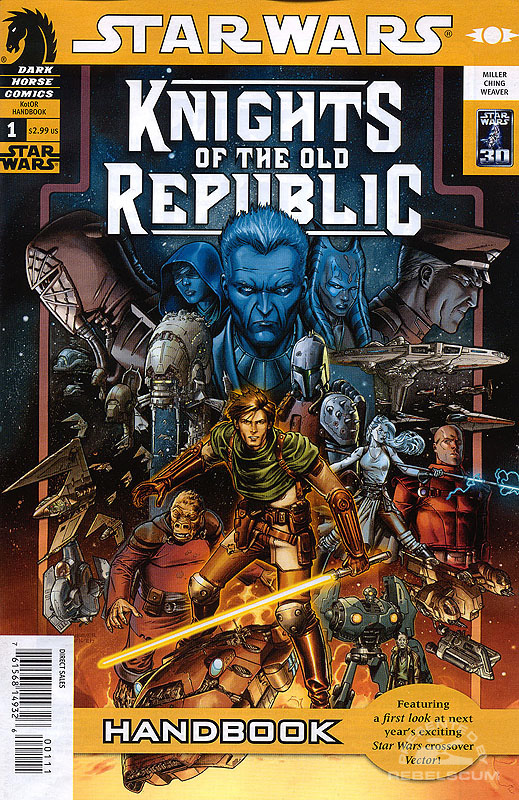 Back to Dark Horse Comics