From 1981 to 1984, comic book legends Archie Goodwin and Al Williamson created a popular series of Star Wars newspaper strips. Set in between the first two films, the Classic Star Wars comic book series not only reprinted this material, but also reformatted the panels into a comic book format, bringing in Al Williamson himself to create new panel extensions and backgrounds, and also creating new covers for the series. Allen Nunis, Steve Buccellato, Ray Murtaugh, Matt Hollingsworth and George Evans round out the list of creators for this series.

Featuring popular Expanded Universe characters such as Skorr, Silver Fyre, and the Night Beast, as well as some pivotal Star Wars moments as the "death" of General Dodonna, the setting up of Echo Base, the building of Darth Vader's Executor, and that "bounty hunter on Ord Mantell", this series detailed the adventures of those heroes from that galaxy far, far away.

CLASSIC STAR WARS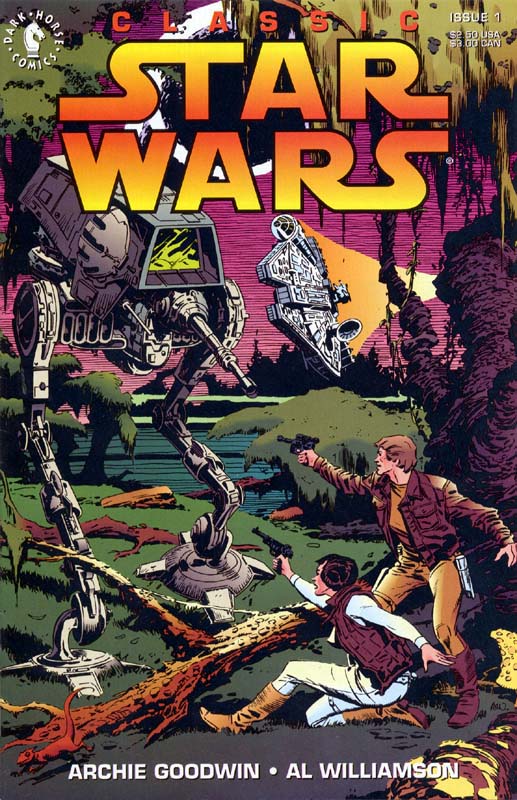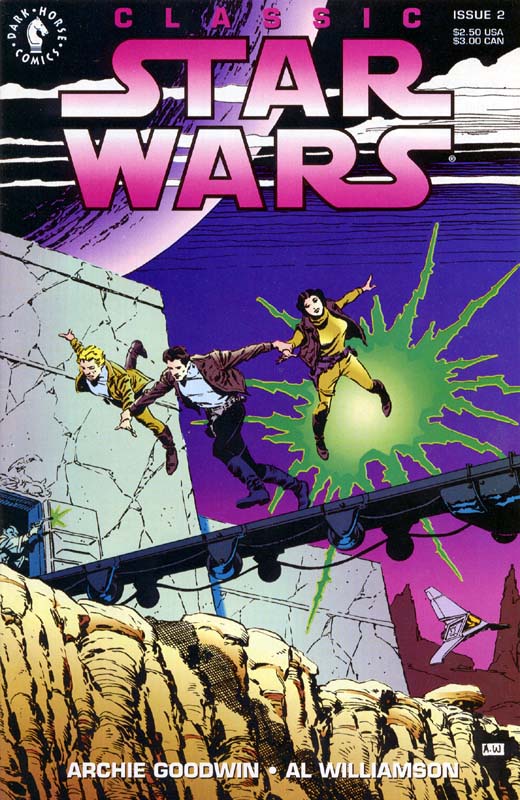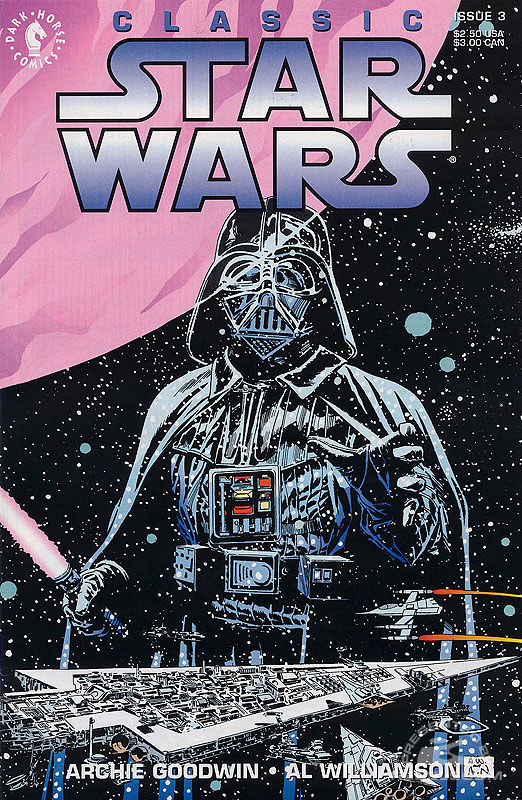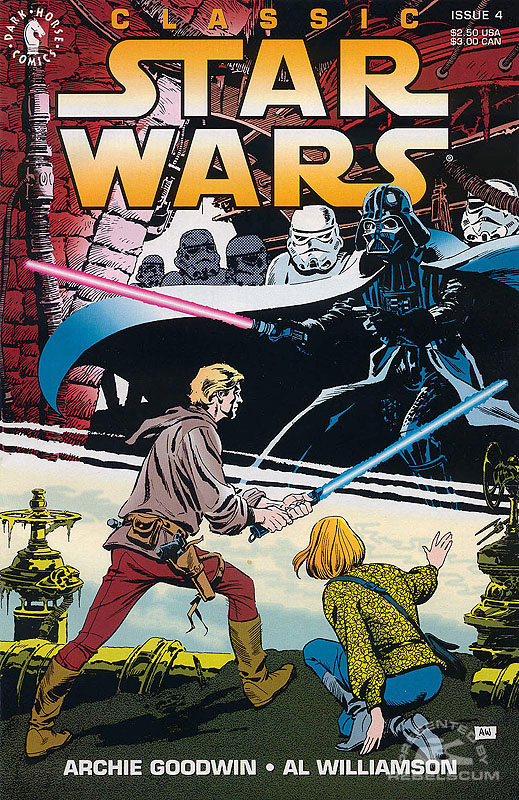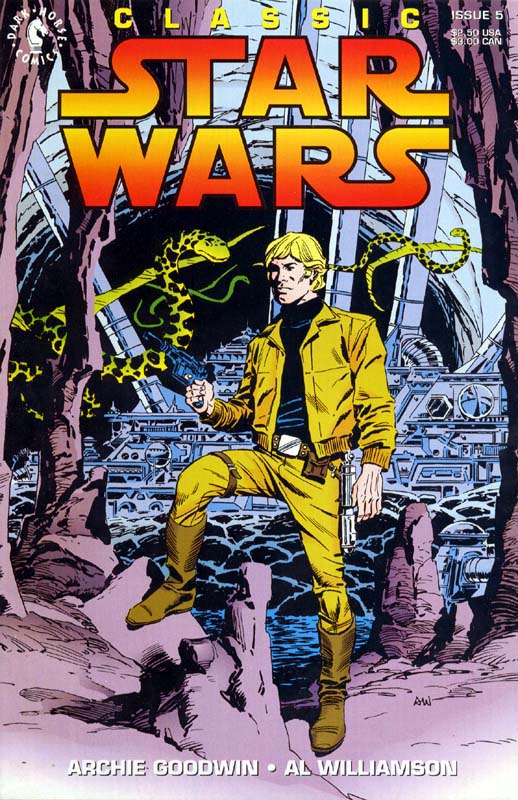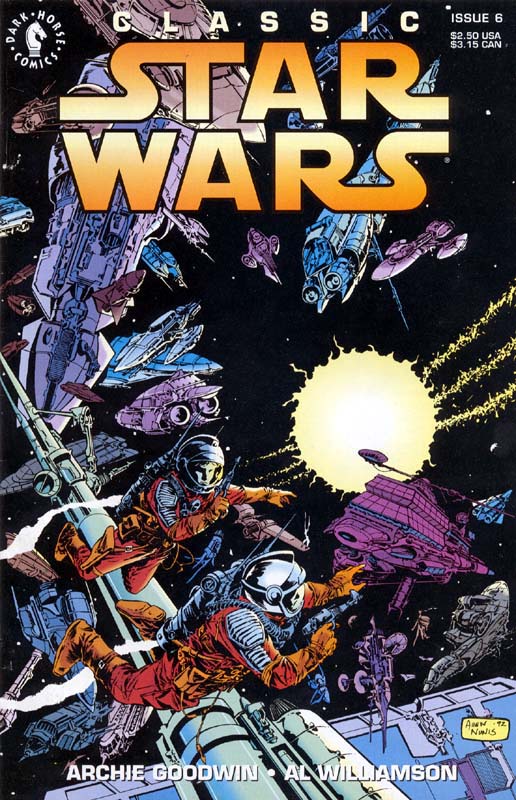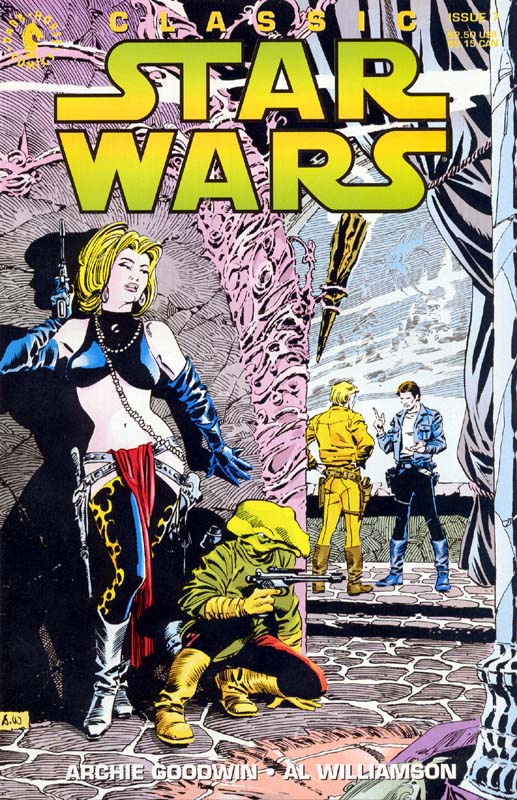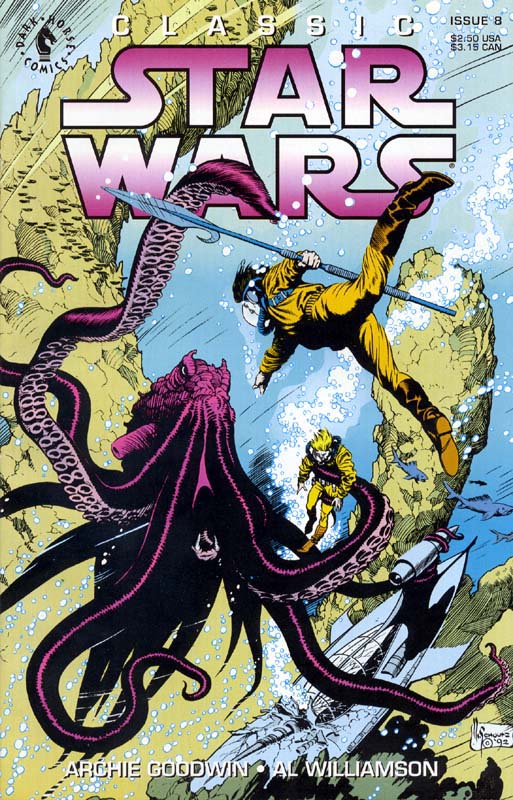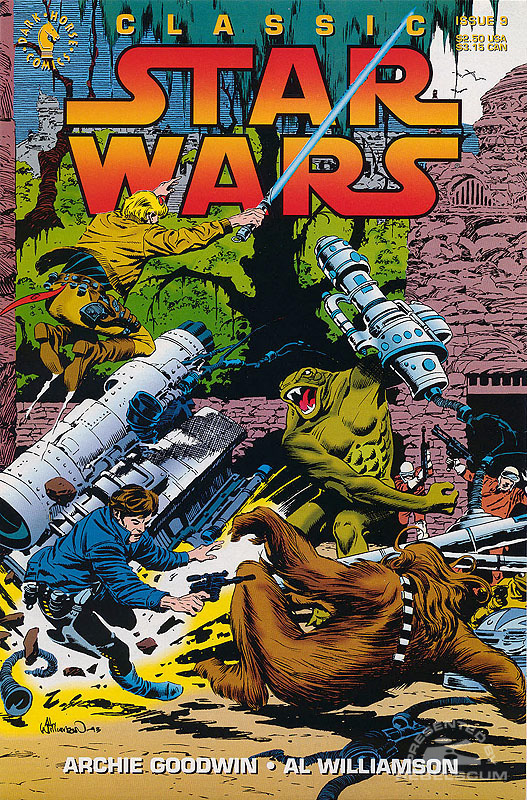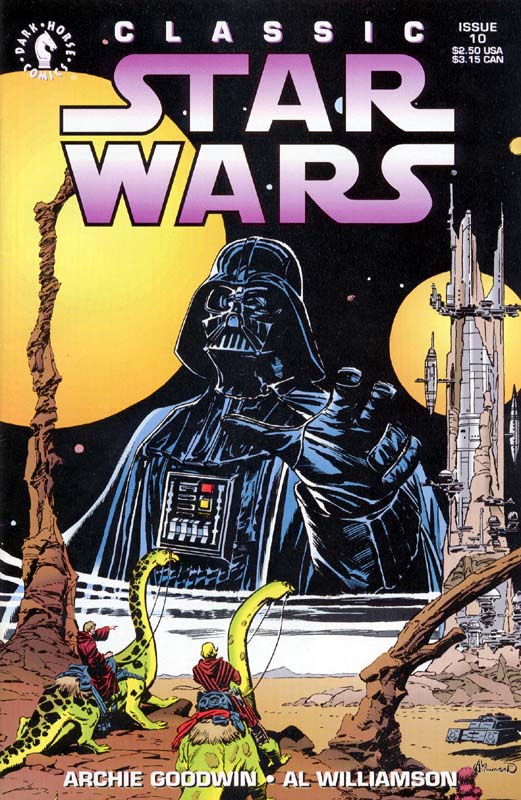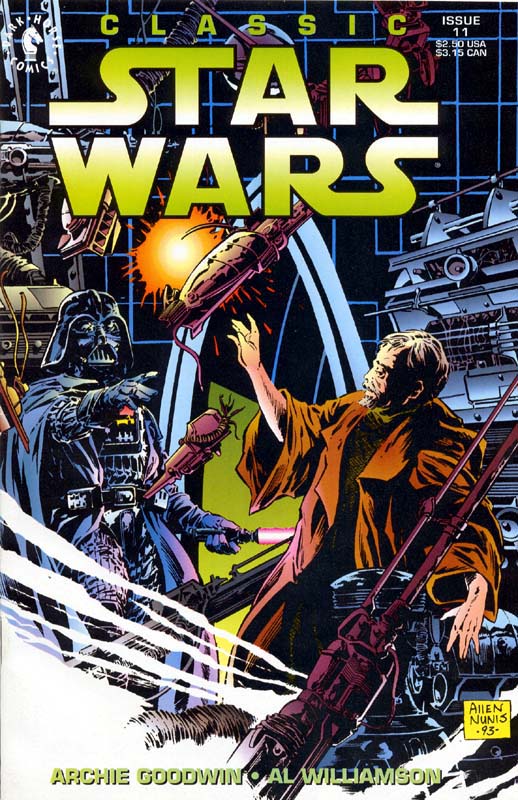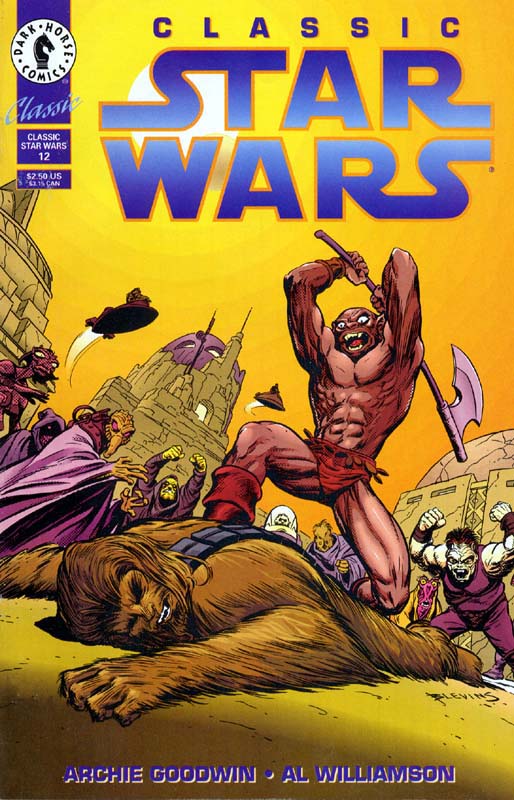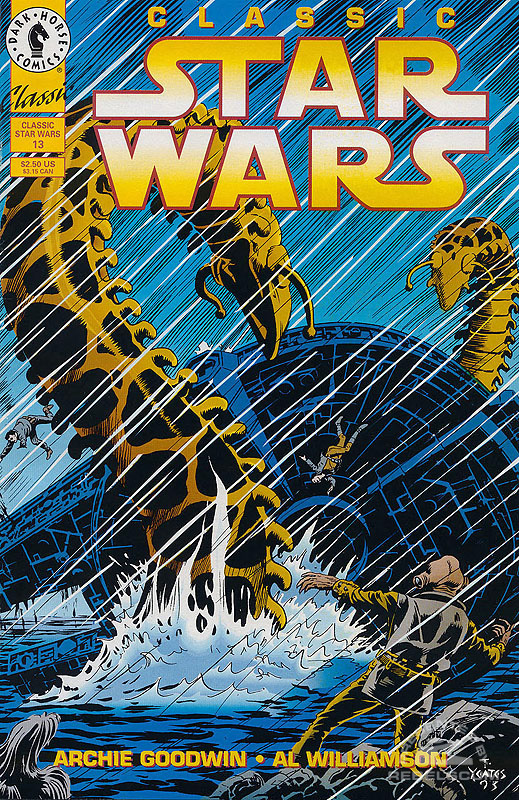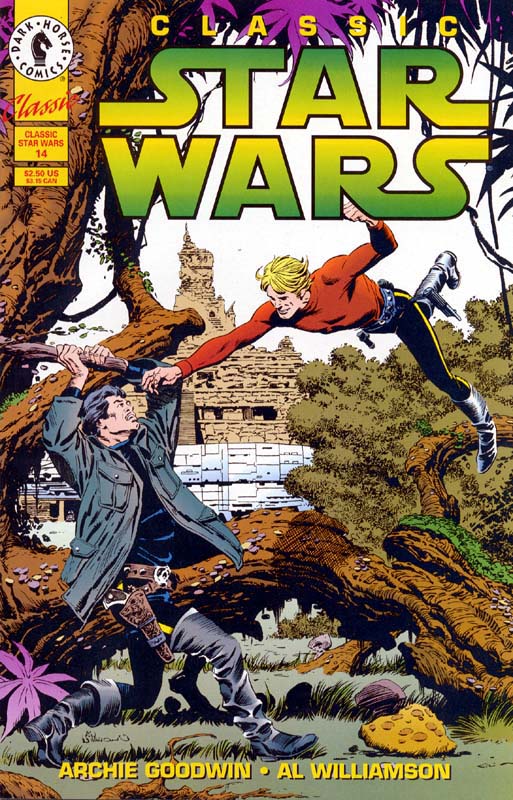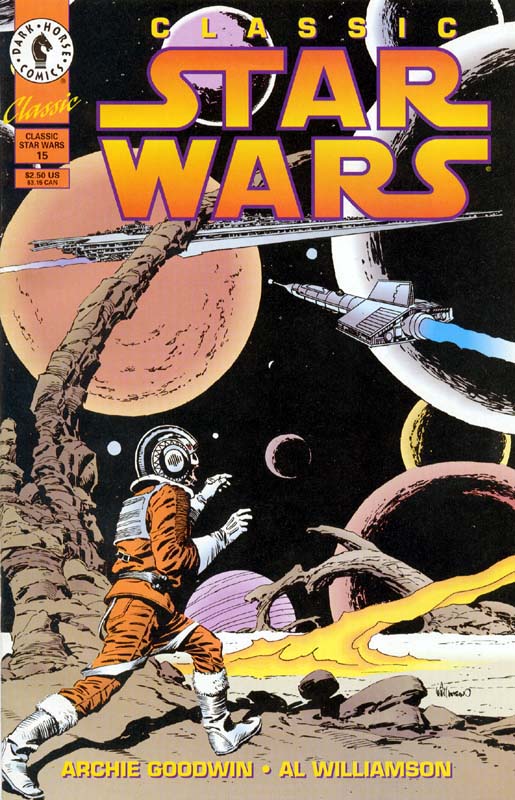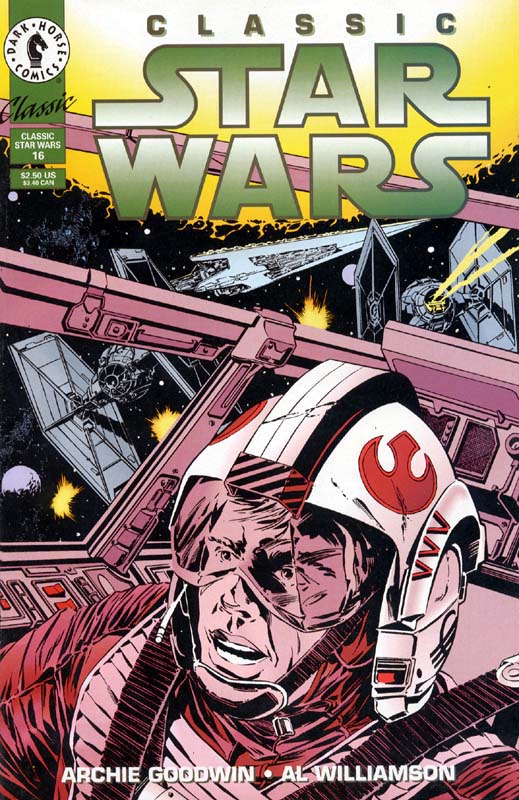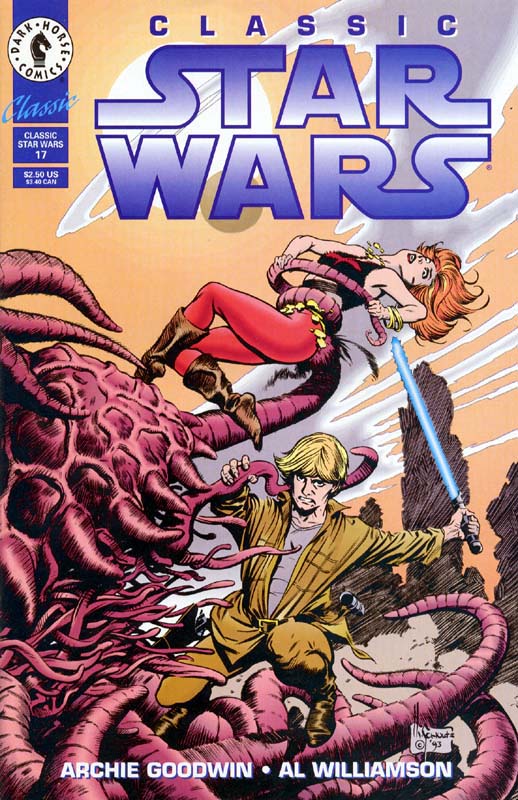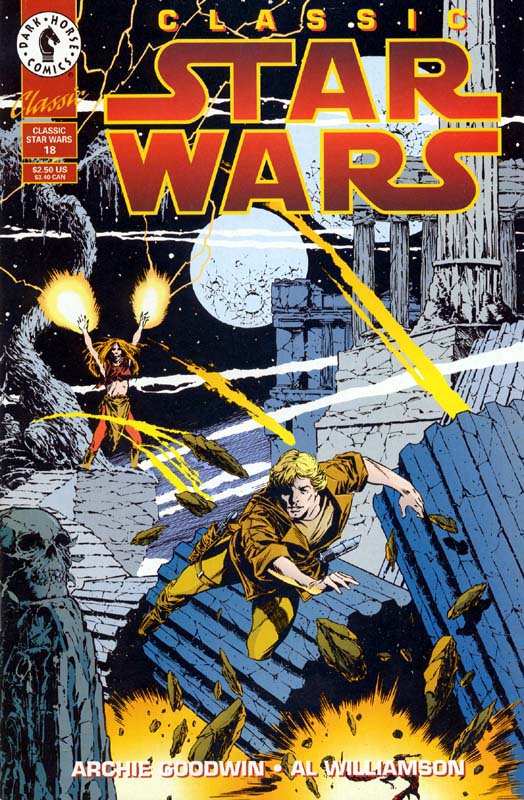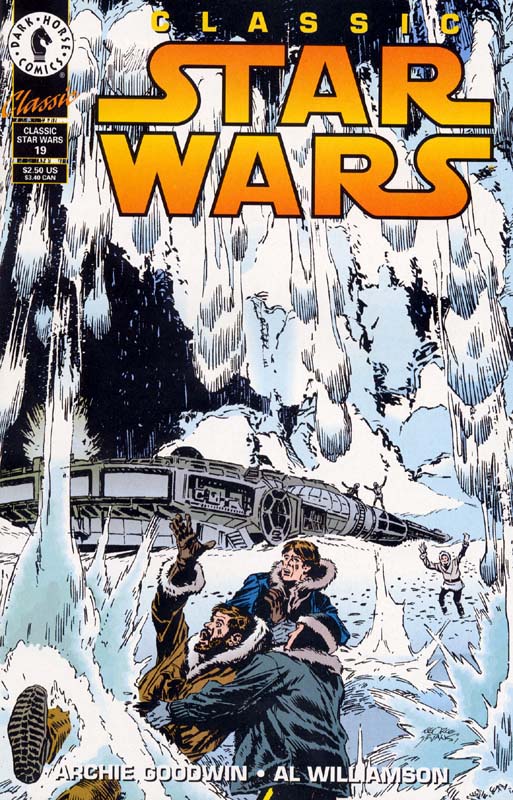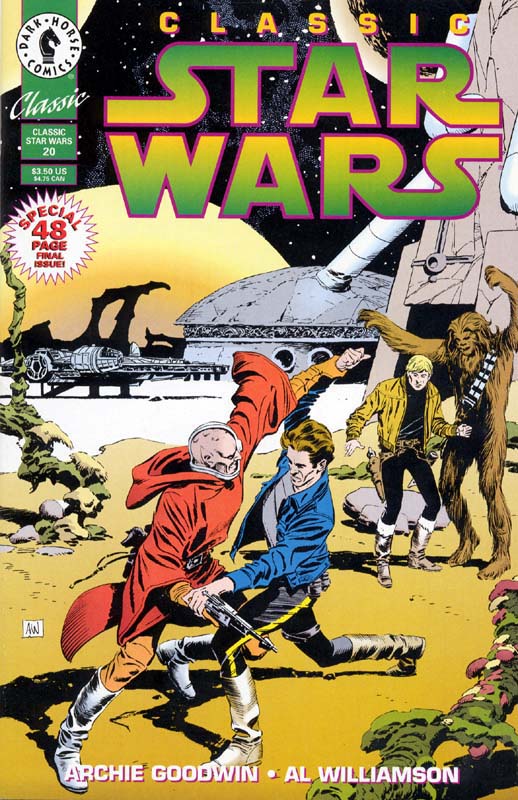 Bagged Editions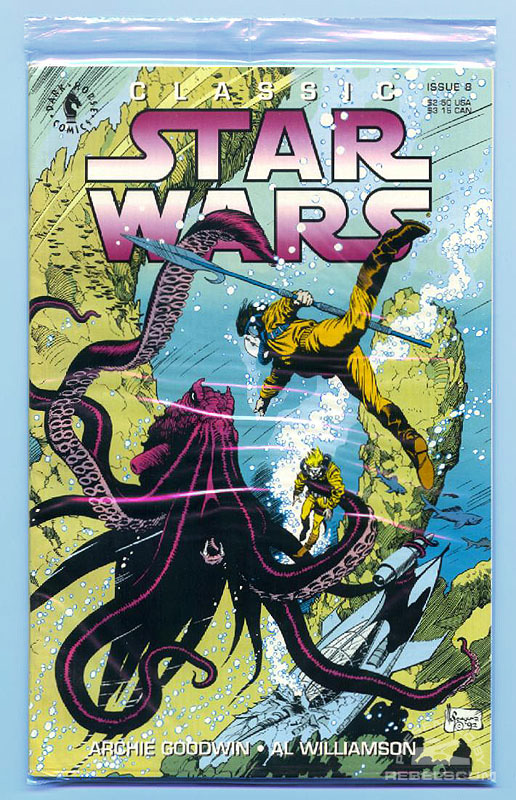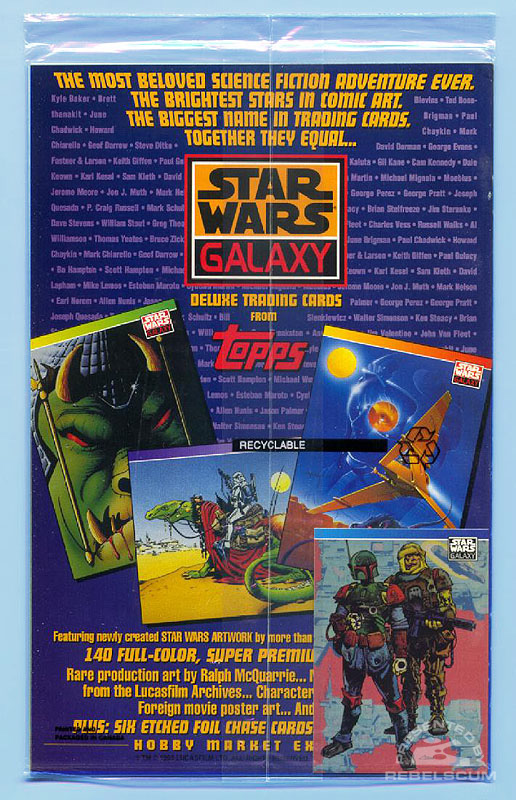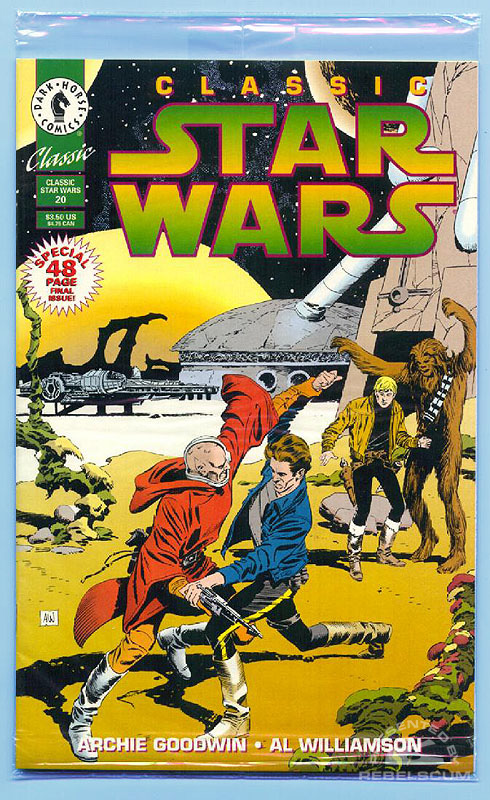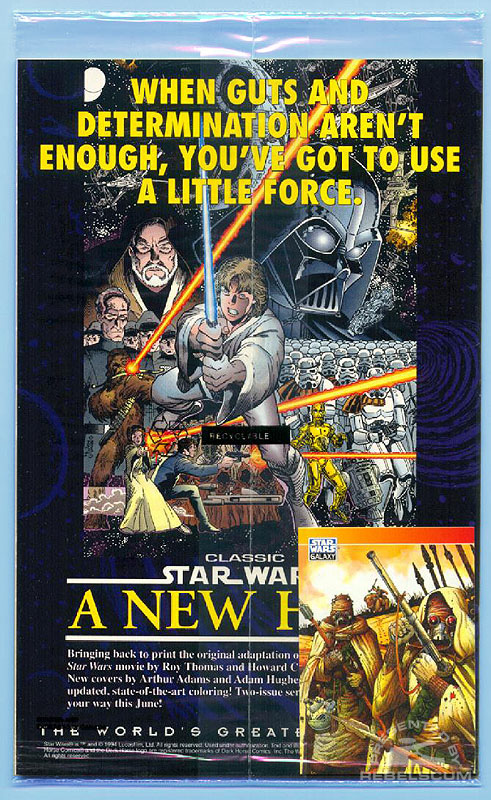 Collected Editions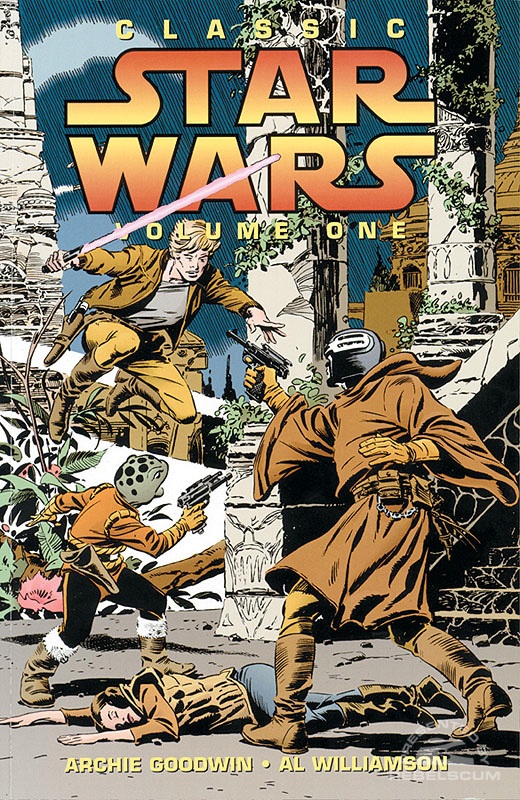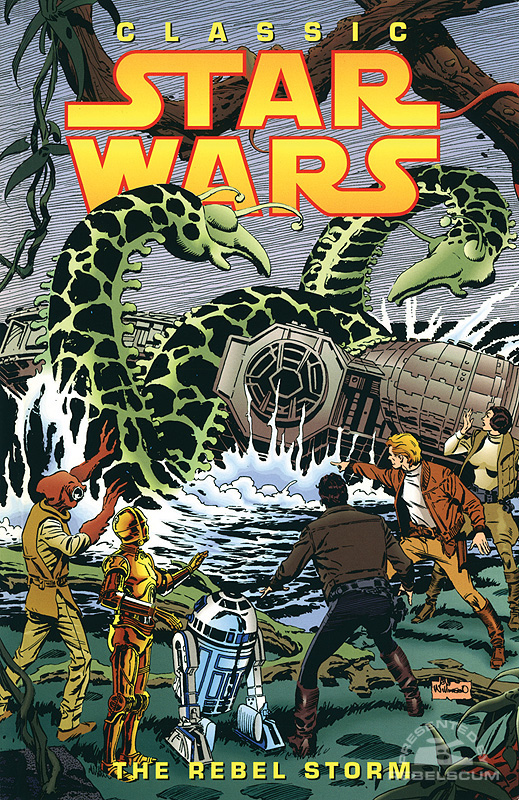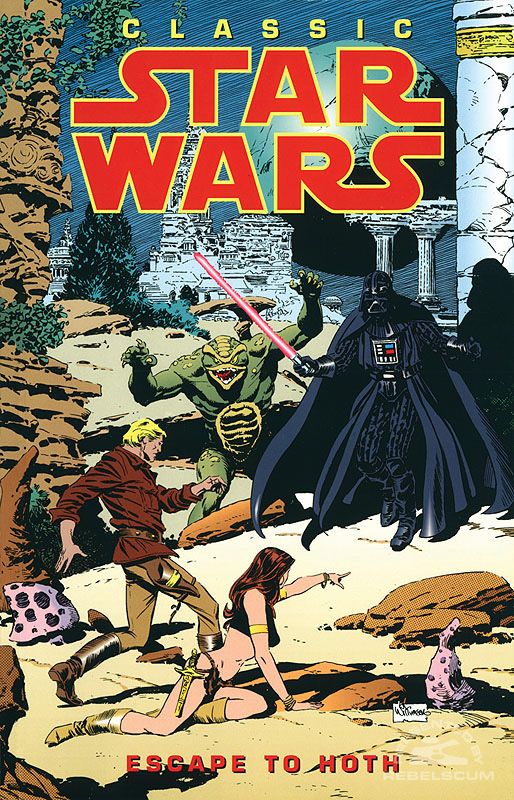 International Editions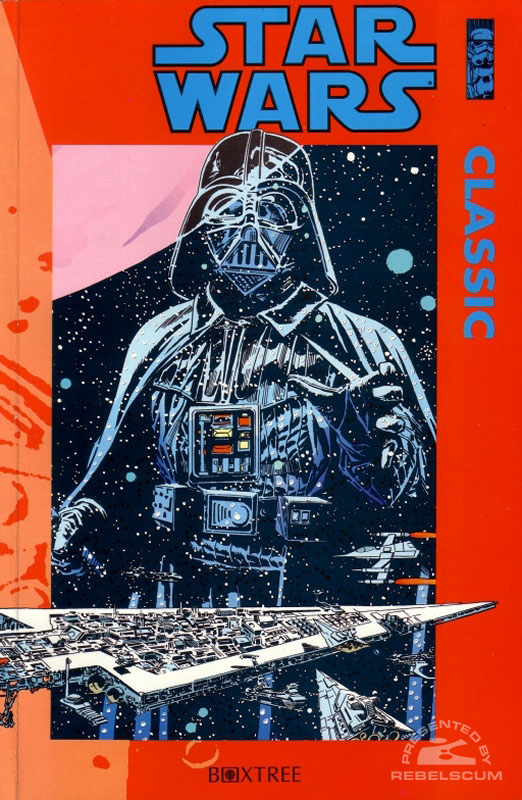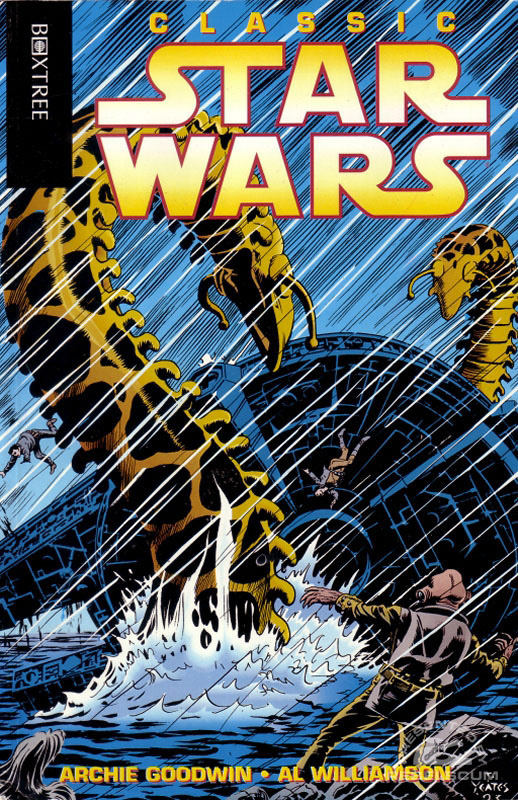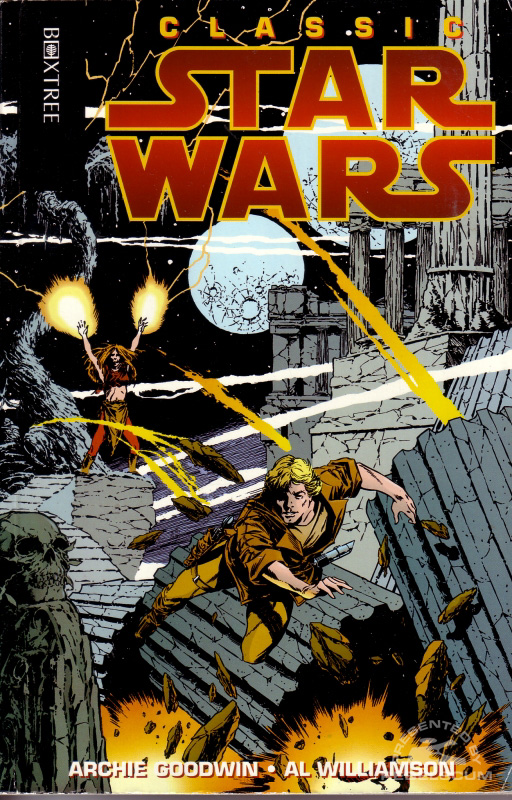 In 1991, Russ Cochran published a box set consisting of three hardcover books, which reprinted, in their original format, the daily newspaper strips. Along with these daily strips, these volumes also present miscellaneous 'bumpers' (panels that were used in some Sunday supplements), sketches and other related artwork. The set was limited to 2,500 editions.
Back to Dark Horse Comics