Toy Fair, held at the ExCeL exhibition centre in the Docklands of east London, is the largest of its kind in the UK, making it the most significant annual event in the UK toy industry's calendar and the only place in the UK to see all the toy trade.
Located in a stunning waterfront setting just a stones throw from Canary Wharf is ExCel, London's largest, purpose-built event centre for conferences and exhibitions.
Split between two large halls, hundreds of toy manufacturers, importers and distributors gather to display their offerings for the next year, to build up retail interest, take orders and promote new lines to the press. What is more, later this year Celebration Europe is being hosted at ExCel, and so a visit to the British Toy Fair served to kill two birds with one stone when I met with Barry Eldridge to look over the facility, review travel links and get a feel for the area's hotel accomodation.
Ranging from small and simple cubicles to huge, ostentatious display arenas, most exhibits are open to all comers from trade and press but a few are by appointment only, but some (including Hasbro UK and LEGO) had photography bans in place. In the case of Hasbro UK this was due to the upcoming Transformers and Spiderman III movies, for which they hold the licenses.
Though the British Toy Fair is just part of the International Toy Fair circuit, and is sandwiched between the Paris and Nurnburg toy fairs, those companies that do display their latest products still manage to put on a good show in order to attract business and press attention. This years licensees included:

LEGO is the single largest privately owned toy manufacturer in Europe, and has had a long and succesful history in producing children's construction toys based on simple plastic bricks. In 1999 LEGO acquired the license to produce Star Wars sets, beginning with classic trilogy vehicles before launching their The Phantom Menace line. Since then they have covered all six of the Star Wars movies, and have dedicated 2007 to celebrating the 30th anniversary by releasing sets from across the entire Saga.
On show at the LEGO stand were the December 2006/January 2007 sets (see earlier reports on Rebelscum for more details) as well as the first three sets that LEGO will be releasing in August of this year. With a photography ban in place new photos were not possible, but there are shots from the Paris Toy Fair (and hopefully more from next week's Nuremburg Toy Fair).
While photography was off the cards, visual scanning was not and I was able to get a very close look at the new sets:
7660 Naboo N-1 Starfighter and Vulture Droid: Initially I didn't think that the Naboo Starfighter (7141) needed a makeover, but once I saw the new version I changed my mind. They've done a really nice job on the new one. It's much closer to the UCS set than the original, and all over less blocky and much more sleek. The silly block with missile "stand" has gone to be replaced by a spring-loaded, rubber headed nose mounted rocket (like the one in the TIE Bomber and Technics Stormtrooper) and a stand that fits in with the theme of the set.
7661 Jedi Starfighter with Hyper Booster Ring: I'm not really excited about having another JSF, but the ring does add something to the set. The Kit Fisto minifig that I saw wasn't like the one shown at the Paris Toy Fair. This one was a soft rubber head that had rings painted on his head tails, as well as a mouth and eyes. The staff member I talked to said that the material of the head would change from rubber (which was just a demo material) to hard plastic, but LEGO weren't sure if they could get the paint details printed onto the head. I expect that we'll see somethign closer to the Bib Fortuna or Gamorrean Guard heads from the Jabba's Palace sets.
7662 Trade Federation MTT: I've always liked this vessel, but felt let down by their original one which was very platey and not very sturdy. The new one fixes both of those faults and goes a lot further to boot! A great deal of thought has been put into this set, which will weigh in at 1300 pieces (for £80/Euros 120). For starters there will be 21 battledroids (18 regular, 2 blue and 1 red) plus the new Droideka. One battledroid arm has been changed so that the guns will point the right way, and the megaphones are gone in favour of the new style weapons. These come in their own gun rack that slids into the side of the MTT. The battledroids are on a ratchet mechanism which extends the dispenser forward and opens the front hatch. A reconnaisance vehicle, armed with two of the new rifles, slides out of the back of the MTT, and two swivel-mounted cannons are fitted to the front of the MTT.
Aside from the summer sets there will be a number of new novelties including a magnet set themed on Jabba's Palace which will be revealed soon, and LEGO plans to have at least three exclusive (most likely Ultimate Collector Series) sets sold on their website.
---

NIKKO Home Electronics, the largest radio-controlled toy manufacturer in the world, originates from Japan and has divisions in the US, Europe and the Far East. Aside from R/C cars and boats they also make slot cars and in Europe NIKKO is more well known for distributing Meccano construction toys. This year NIKKO is offering a new approach to home entertainment by putting the joy and heart back into technology driven products.
Their R2-D2 Mobile Entertainment System is a 1:2 scale multimedia-enabled replica of everyone's favourite astromech. Featuring a built-in DVD/CD player, quadrophonic speakers, iPod docking station (with the ability to play iPod video too), hookups for AV, Firewire, and a PC, and authentic movie sound effects - all topped off by an 80" video projector. The unit itself is motorised so you can propel it across the floor or even lower it to project straight onto the ceiling, all controlled by a specially crafted Millennium Falcon that houses all the buttons you'll ever need. This is expected to retail at £2000.
NIKKO's second product is the Communication System. In short it is a two-part item: a 1:4 scale R2-D2 which is a fully-functioning wireless webcam (that has truly impressice clarity) and a lightsabre which can be used as a remote to control the webcam or as a Skype internet phone. These come with a special PC-based programme that allows the user to interface with R2-D2 from a second PC over the internet - anywhere in the world! This is expected to retail at £300.
---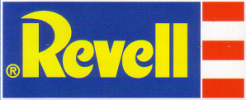 Since 1943 Revell, originally an American company but now based in German [see Wikipedia: Revell], has been produced quality since the mid 1940s. They have held the master model kit license since 2002 with their first Attack of the Clones sets coming out in conjunction with the movie. Revell followed with a number of Revenge of the Sith kits which they revealed at British Toy Fair 2005. In 2007 Revell have chosen to produce their first classic trilogy sets, and re-release the Episode 3 kits to mark the 30th anniversary of Star Wars.
---

Corgi International is the single largest official independant importer and distributor of Star Wars collectibles in Europe including Topps trading cards, Master Replicas, Code 3 Collectibles as well as products, such as a range of character bust cookie jars, art prints, lithographs and numerous giftware pieces, all created by the Cards Inc. design team. In 2006 Corgi Classics (famous for their die-cast cars) went through a purchase/merger process with Cards Inc. and Master Replicas (who hold the Star Wars license for prop replicas). In order to maintain brand continuity Corgo Classics, Cards Inc. and Master Replicas still maintain their own identities. This new company holds many succesful entertainment licenses - including Lord of the Rings, James Bond, Harry Potter, Pirates of the Caribbean, The Muppets, Marvel Comics and Doctor Who - and also became the license holders for the first official Star Wars convention in Europe.
The Corgi International display was a riot of lights and chrome, with enough goodies to satisfy the magpie in every collector. The entire backwall of the stand was dedicated to Star Wars merchandise - some being produced by Cards Inc and Master Replicas while other items had been imported from Code 3, Gentle Giant, Kubricks, Heart Art, Mimibot and Hot Toys.
Aside from the combined might of Corgi International's own licensed products, Cards Inc will also be importing a number of items from the Far East, including the Star Wars Chubby range, the R2-D2 trash can and the Mimibot USB memory sticks, into the United Kingdom.
On show was the latest Yoda FX lighstaber from Master Replicas (due February), and with it the Episode 4 Luke Skywalker and Darth Vader lightsabers which will be released in the second quarter of 2007. Other replica weapons coming out this year is the Luke Skywalker (Bespin) blaster, Wookiee Bowcaster and a retooled Luke Skywalker lightsabre from A New Hope.
New to the prop replica helmet assortment is the Imperial Stormtrooper, Utapau Clone Trooper (212 Attack Battalion) General Gree and Boba Fett. And don't forget that Master Replica acquired the moulds to the Riddel scale helmets last year and will be releasing the entire range - including the never-seen-before TIE Fighter helmet - later this year.
---

Founded in 1923 by Henry and Helal Hassenfeld, Hasbro started out selling textile remnants from a small office in Providence, Rhode Island, but soon expanded into manufacturing pencil boxes and school supplies. After purchasing Kenner in 1991, Hasbro began to toy with the idea of putting Star Wars toys back on the shelves when Lucasfilm announced that they would be releasing special editions of the original trilogy. In 1997 Hasbro's first line reminded adults what it was like to play with Star Wars toys, and since then they have covered all six movies and the Clone Wars cartoons in a variety of scales.
With the dawning of the third decade of Star Wars, Hasbro has joined Lucasfilm and all the other licensees in the harmonised cross-product Thirtieth Anniversary Collection packaging. On display inside the Hasbro stand was the first wave of TAC action figures, a mock-up of the pack-in coin holder, a selection of new Unleashed sets and a number of Star Wars Transformers - most of which we have already seen at retail. The big news is that Hasbro is going to produce a Darth Vader that turns into a Death Star. The production sample that was on show at the British Toy Fair was an equivalent size to last year's Millennium Falcon/Han Solo/Chewbacca transforming set. And given that Hasbro showcased the Falcon at the last British Toy Fair and it was released mid-2006, it is fair to assume that the Vader/Death Star Transformer will come out in the middle of 2007 and at a similar price point.
---