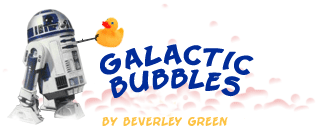 Soakies!! What are they? Where do they come from and what makes them so popular??
Hardly new to the world of modern collecting , the soaky has been around since the 1950s when pharmaceuticals giant Colgate-Palmolive Co. released their first bath time product, known as a Soaky™, to unsuspecting USA consumers. Since their appearance nearly fifty years ago a huge range of soakies, taping into nearly all aspects of pop culture - from movie mobsters, superheroes, cartoon characters and even the Beatles - have been made. Soakies are available widely at drug stores and supermarkets - in fact anywhere selling toiletries will have some kind of soaky. With prices ranging from $3 to $7 these are affordable across the board.
Due to their massive popularity the trade name for these decorative bubble bath bottles became a catch-all title, much in the same way we say hoover instead of vacuum-cleaner, and the term soaky (pl. soakies) was coined. Its usage continues through to today, though in the UK and Europe they are often known as character bubble baths or matey.
Soaky collecting is not mainstream, as shown by the lack of results on most search engines, and among the Star Wars community it is almost unheard of. Searching the online auctions sites - for soaky, soakie and bubble bath will generally produce limited sales. Consider that across the world soakies are considered disposable (a conservative estimate suggests that nearly 90% of all soakies produced are thrown away with the garbage) and it becomes clear that soakies are largely an untapped niche.
With the broad range of soakies most collectors stick to a simple theme - be it shape, colour, character. One of the more popular ranges is the Star Wars-themed bottles which started appearing after the release of Episode IV: A New Hope.
While the USA market was a phenomenal driving force in the proliferation of Star Wars-branded merchandise it was Cliro Perfumeries from the UK who first got the toiletries license. Only Darth Vader and R2-D2 were made in 1978 because Cliro were unsure if it was going to be popular so did not want to take too much of a risk.
Despite the film taking the world by storm Cliro did not produce any soakies for Episode V: The Empire Strikes Back, and it wasn't until the release of Episode VI: Return of the Jedi in 1983 did soaky mania take Star Wars fans by force. This time the USA jumped on the bandwagon with Omni Cosmetics producing a range of eight Star Wars characters.
Between 1983 and 1995 no new Star Wars soakies produced, due to the simple fact that no new Star Wars products were being made. It wasn't until Grosvenor of London, a UK-based company, came out with two new character bubble baths, were fans reminded of this facet of collecting.
Stricly speaking the figure of Darth Vader holding a light sabre aloft is the true soaky of the pair. The second one is termed a topper (a bottle with a character on top), but with sculpting, moulding and manufacturing techniques becoming more advanced the soaky, which previously had been the more detailed of these two types of bottles because of its larger size, no longer had the lead. These two fields of collecting would begin to merge after this point.
The release of Episode I: The Phantom Menace saw soakies take another turn for the better. Gone was the simple blown vinyl that previous generations of bath time fun seekers would remember, to be replaced by highly detailed statues with moving parts and electronics (made safe for the bath), and made ina variety of plastics.
The revival of interest that the Prequel Trilogy promised brought Minnetonka Brands Inc. into the fray with the first Star Wars soakies (though technically they are toppers) to be seen in the USA for sixteen years.
Grosvenor of London had kept their license despite of a year long lull, and came back with three true soakies. With clever use if material the Gungan sub looks to be hovering in mid air, and quite remarkably the R2-D2 soaky has a light-up LED in its dome.
The merchandising excesses of Episode I saw Lucasfilm exercising caution when came to product approval for Episode II: Attack of the Clones, and so only fans in the UK were able to bathe in the luxury of Force-assisted bubbles. New to the scene was a sculpt of the movies newest bounty hunter, Jango Fett, depicted riding a column of flame from his backpack. With a slight adjustment (namely the removal of the LED), R2-D2 was also put back on the shelves.
In 2005 the final chapter of the Star Wars saga was released. With Episode III: Revenge of the Sith one would have expected a cavalcade of new and interesting merchandise to excite the general public, fans and collectors alike. What was released was a single soaky - Darth Vader in the classic en garde pose - and it was available in the UK only.


The author of this article has also written a book, containing hundreds of photos of soakies from around the world, which can be purchased from Collectabubbles.com . To order a copy "Collectabbubbles" and get a £5 discount off the cover price, as well as an autograph with personalised inscription you can e-mail Beverley for more information.