Rebelscum's 2000 Costume Contest!
Welcome to Rebelscum's 2000 Halloween Costume Contest! Here we've posted your Halloween costume creations for all to view, and give away some great prizes to the cream of the crop. Be sure to check out last year's Costume Collection page for even more fantastic costumes...
| | |
| --- | --- |
| Grand Prize | Runner Up Prize |
| | |
Rules: Starting on Moday October 9th we will begin accepting and posting costume picture entries here on this page. We will continue to accept picture entries until November 5th. Then sometime in the week following we will announce our grand prize winner, and runner up! All costumes must be Star Wars themed and in good taste. To enter your costume in this years contest please email your photos to dustin@rebelscum.com . All entries must be in JPG file format. Thanks and good luck!
Mathew Jackson - Boba Fett
Madison - Hoth Rebelette w/ Tauntaun

Laurent Bettens - Greedo

Wim Heirman - Imperial Admiral
Stefan Cembolista - Stormtrooper, Boba Fett, Jar Jar, Rebel Fleet Trooper
Ivan Baumans - Darth Vader

Tim Veekhoven - Bith

Kevin Cocquyt - Jedi Luke

Christian Vertez - X-Wing Pilot

Sven Teijsen - Ki Adi Mundi, Rune Hakko, Nute Gunray
Kim Teijsen - Rystall, Mara Jade, Queen Amidala
Cedric Juchtmans - Anakin Skywalker Darth Maul
Mark Dermul - Jedi

Nicholas Van Dijck - Darth Vader

Arturo Delgado - Sandtrooper

Paul Barr - Darth Maul

Lindell Ward - Obi Wan

Stefan Cembolista - Boba Fett
Paul S. - R2-D2 [Circa 1977]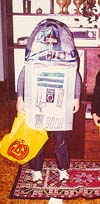 Ryan Goff and Mark Chu-Lin - TIE Pilots
Quinn Rollins - Obi Wan

Scott McDaniel (Chewbacca) and Robert C. Slaughter (Han Solo)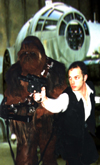 Jason M. - Darth Maul

Jason O'Donnell - Darth Vader
Shea Foley - Boba Fett
Paul Gonzalez - Han Solo w/ Tauntaun
Tony Colucci - Stormtrooper

Steve Rodgers - Power Droid [GONK!]
Wayne Highland - Obi Wan
Briar Bohach - mini Stormtrooper
Manny Mendoza - Darth Maul, Darth Vader
Bailey Chadwick - Queen Amidala
Brian Windsor- Chewbacca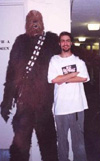 Jad Bean - Jabba the Hutt

Janet Miller - Lady Jedi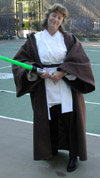 Brennen Killorn - Princess Leia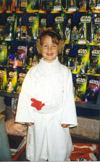 Kelly Killorn - Queen Amidala
Jessica & Kevin Lewis - Queen Amidala, Darth Maul
Brian Moore - Obi Wan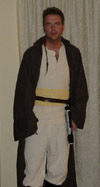 Brooke Richardson - Queen Amidala

Heath Hyche & Thomas Zellers - Flying Ewoks!

Oliver J Tan - Boba Fett
Tim Hollems - Darth Maul

Brandi Messee - The Women of Star Wars
Michelle Leighty - Queen Amidala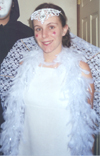 Abraham & Benjamin - Jedi Knights + X-Wing Pilot
David and Destina Cieck - Darth Vader & Stormtrooper

Thomas G. Atkinson - Jedi Knight