Below are a number of photos from the LEGO and Hasbro New York 2000 Toy Fair Star Wars displays. Click to enlarge.

Hasbro

New look to all packaging. One design for E1 and Classic toys, including Galoob. All this packaging is prototyped and I'm not sure if it is the final design.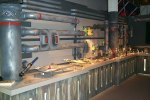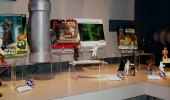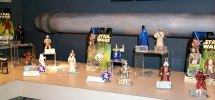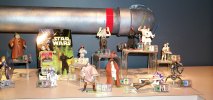 Examples of new look as well as a new collector card as part of figures.
These two card backs are very large scans.

New 6" series of figures.
New package look for Galoob as well.