CHEWBACCA
(Boulder-Launching Backpack!)


Source:
(Revenge of the Sith)

Year: 2006

Assortment: Force Battlers

Retail: $9.99

Assortment Number: 85859/85179

UPC Number: 6 53569 09258 2

Weapons and Accessories:
Boulder-Launching Backpack
Boulder
Wookiee Shield
Kashyyyk Blaster

Comments: Chewbacca is a powerful Wookiee who is ready for battle! Equipped with his Kashyyyk blaster, Wookiee shield and boulder launching backpack, Chewbacca smashes his enemies and proves to be a great warrior!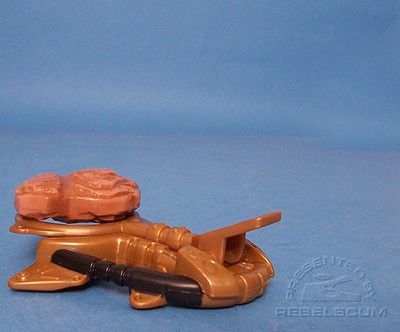 Roll over image above to launch the boulder!
Points of Interest:
Chewbacca is a repaint of the 2005 figure, with new accessories.
Photography by Dan Curto

Back To Force Battlers