Boba Fett
McQuarrie Concept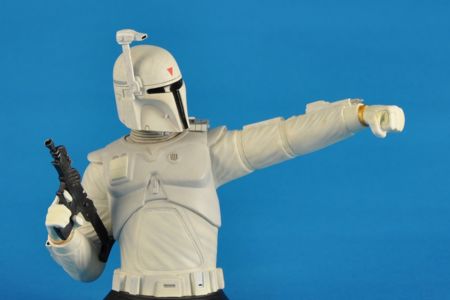 Collectible Mini Bust
This original concept Boba Fett, is based on the drawings of Ralph McQuarrie and Joe Johnston. McQuarrie is often credited with developing the look and feel of the Star Wars trilogy. McQuarrie and Johnston worked side by side to develop this version of the Galactic Bounty hunter. It is uniquely different than the final film version but was arguably, strong inspiration for the look of the Clone Troopers and their armor.

Product Information
Year:
2009
Original Retail:
$65.00
Edition Size:
2,800
Item Number:
12170
UPC Number:
8 71810 00754 7
<! remove list below if no points of interest -->
Points of Interest
The McQuarrie Concept Boba Fett mini-bust was available during San Diego Comic-Con at Gentle Giant's booth.
Photography by Philip Wise