This series began with the first six issues adapting what is known today as Star Wars: A New Hope. Young Luke Skywalker leaves his homeworld of Tatooine in order to face his destiny as a Jedi Knight and become a hero of the Rebellion.

The next storyline is a favorite among the classic comic fans, as it took Han Solo and Chewbacca to the backwater world known as Aduba-3, where the Corellian smuggler leads a rag-tag group of mercenaries against the marauding gang called the Cloud Riders, whose leader, Sergi-X Arrogantus, bears a striking resemblance to a certain famous cartoonist. Meanwhile, Luke Skywalker and the droids face watery doom as their ship crashes on the water planet Drexel, a planet on the brink of war and populated by large sea dragons. Not to be outdone, Princess Leia finds herself captured by the space pirate Crimson Jack, who in an earlier issue had stolen the reward Han Solo got from the Rebel Alliance after the Battle of Yavin. Once the gang is back together again, they must survive the war and face off against Crimson Jack in a dangerous duel in space.

But the adventures don't end there. The Millennium Falcon stops off at The Wheel, a large gambling space station which has its own share of perils. Valance the Hunter pursues Luke across the stars, although the deadly bounty hunter has a dark secret of his own. Luke returns home to Tatooine briefly, and finds himself on "The Jawa Express." Jabba the Hut (yes, one "t"!) makes an appearance, and we're treated to an untold tale of Obi-Wan Kenobi. Another group of antagonists in these early issues were the Tagge family, who plotted and schemed their way into our heroes lives, even forcing a confrontation with Darth Vader at one point.

While Howard Chaykin was the artist on the official adaptation of the film, Carmine Infantino handled the art chores on the majority of these issues, beginning with #11. Other creators from this period include Rick Hoberg, John Byrne, Dave Cockrum, Walter Simonson (who would later return as the series regular artist) and Michael Golden in the strange and haunting "Riders in the Void."

Presented below are the newsstand and direct market editions of the issues. Direct market issues are sold at comic and specialty stores.
Post-ANH | Post-ESB | Post-ROTJ | Annuals

Comics taking place during and after
A NEW HOPE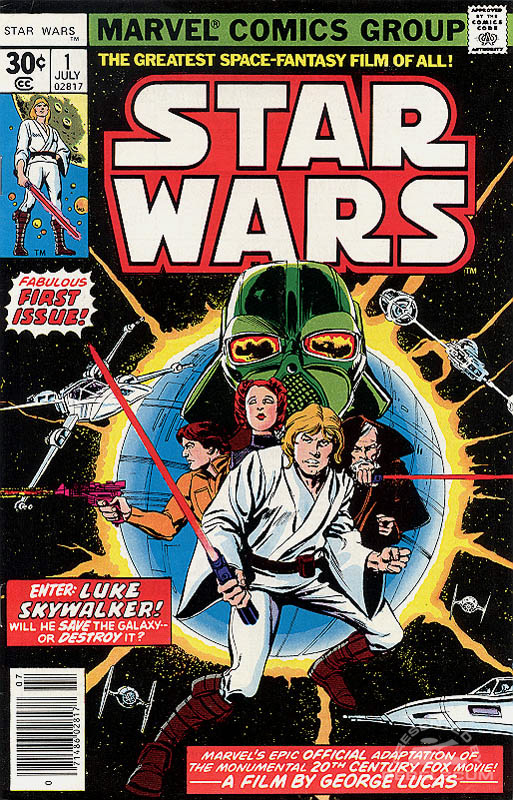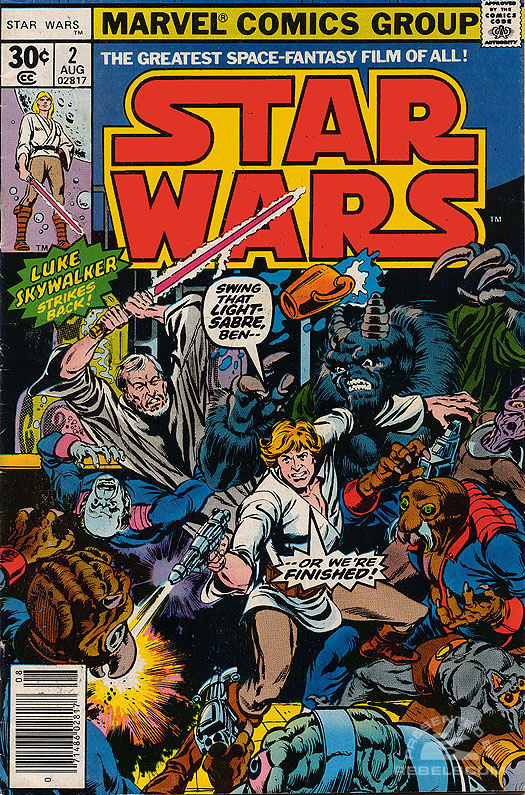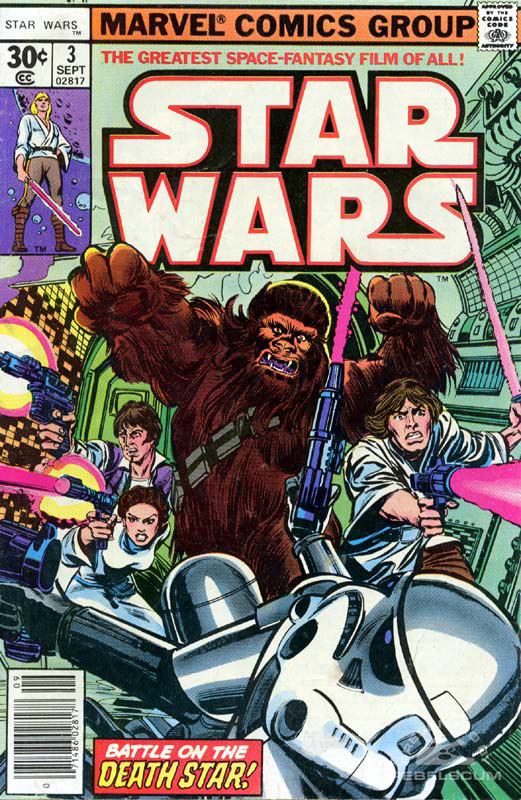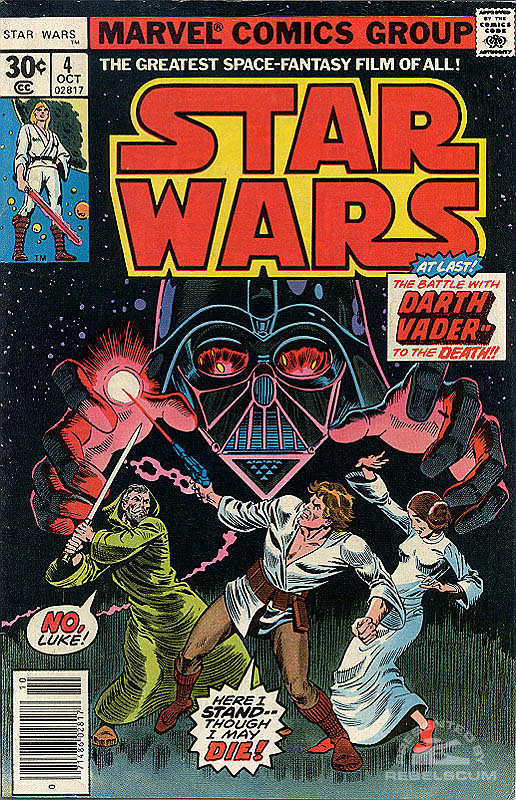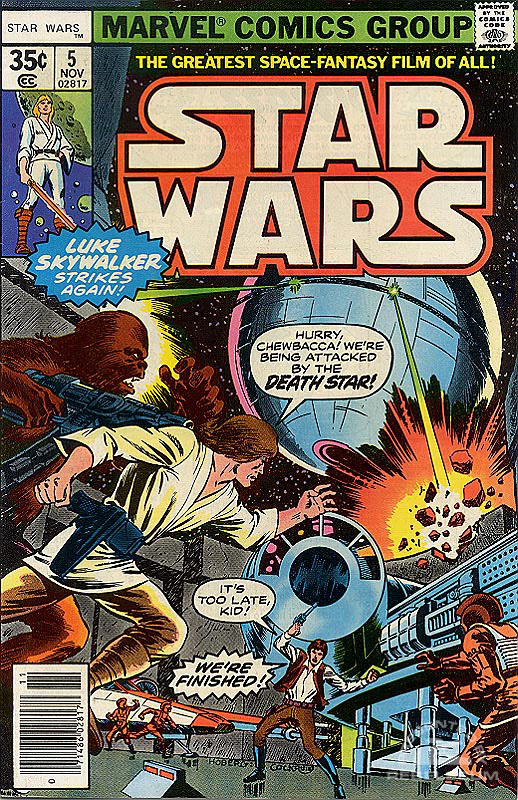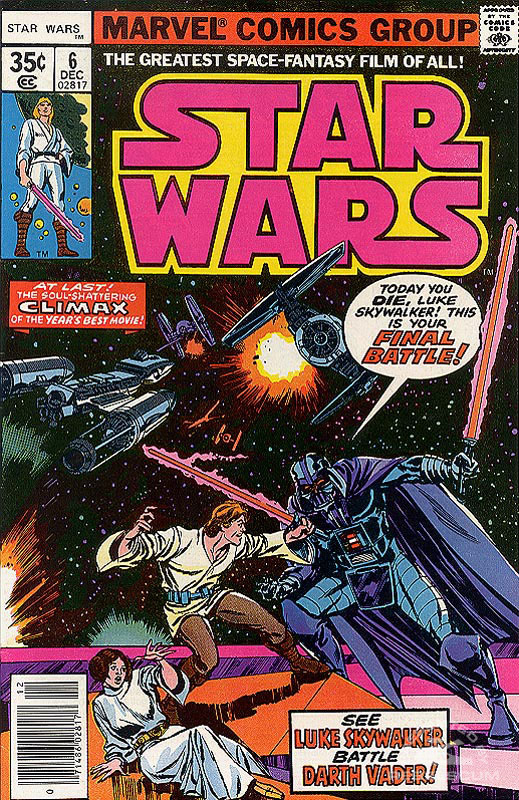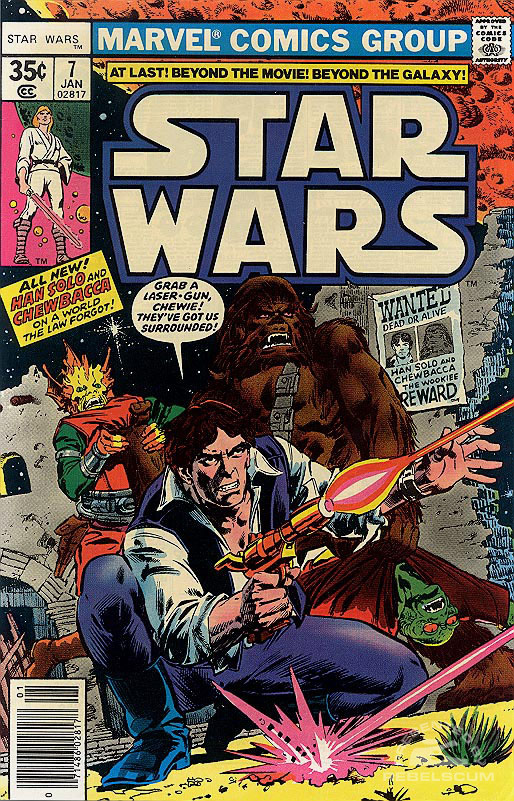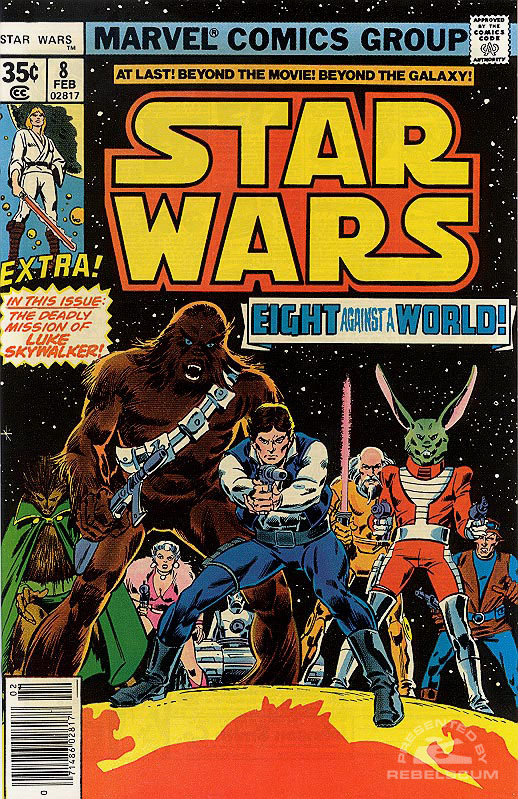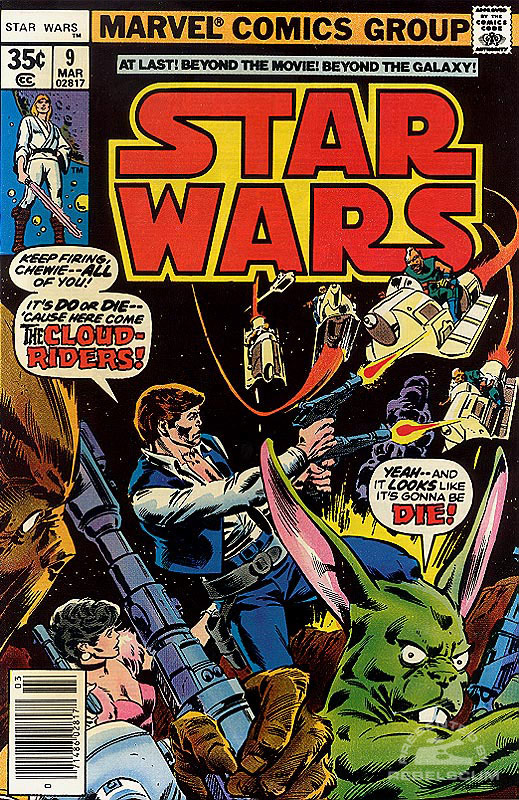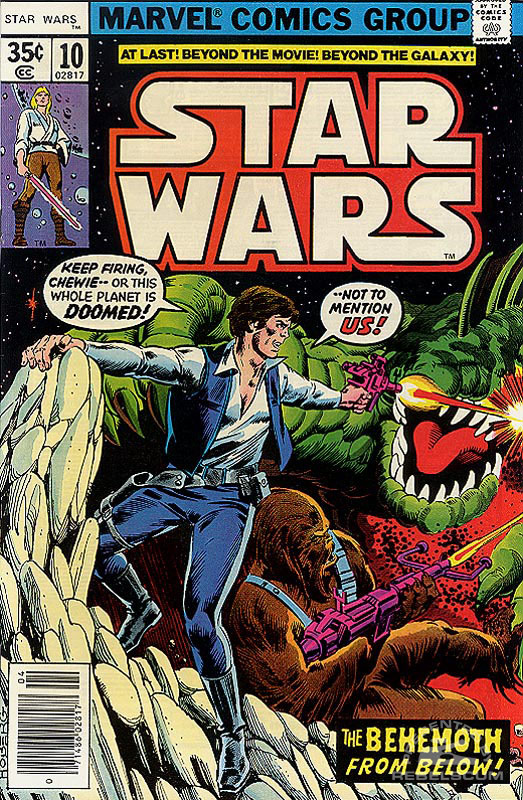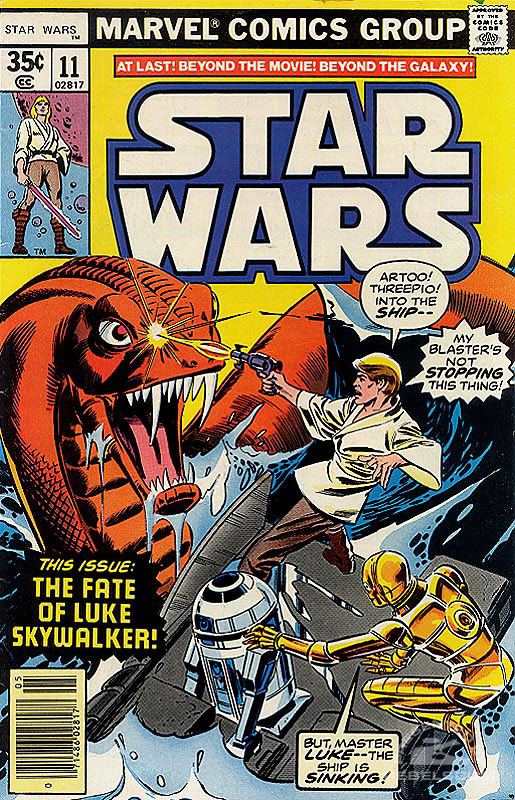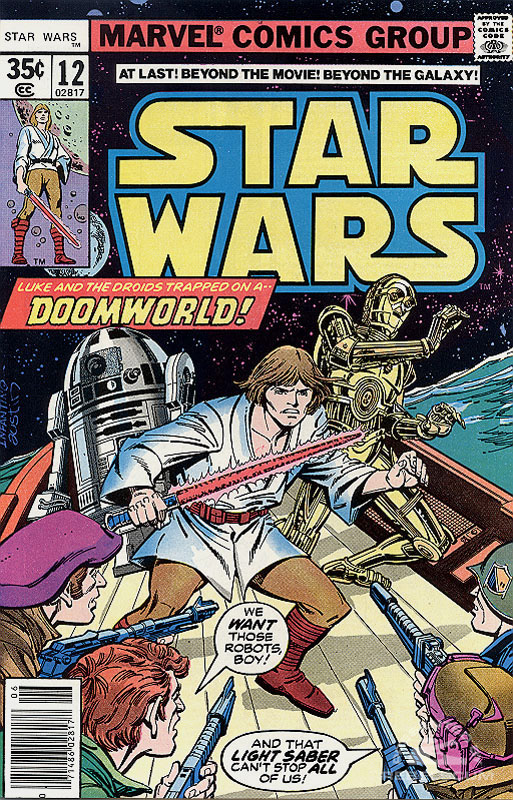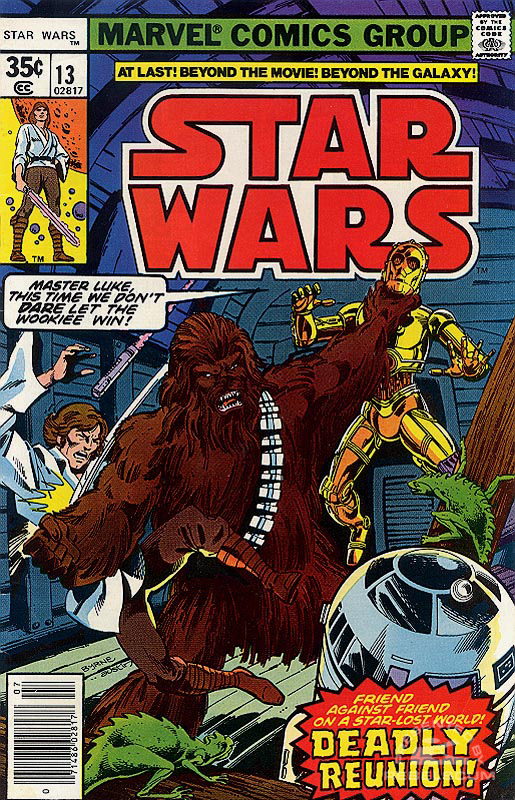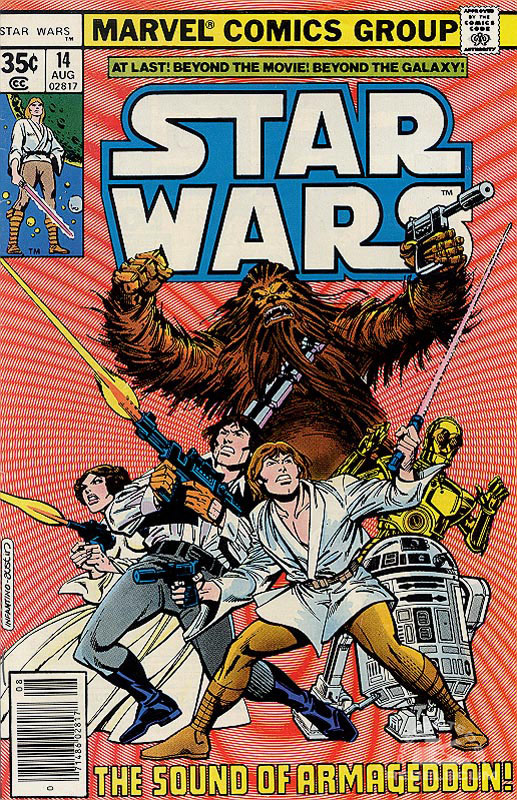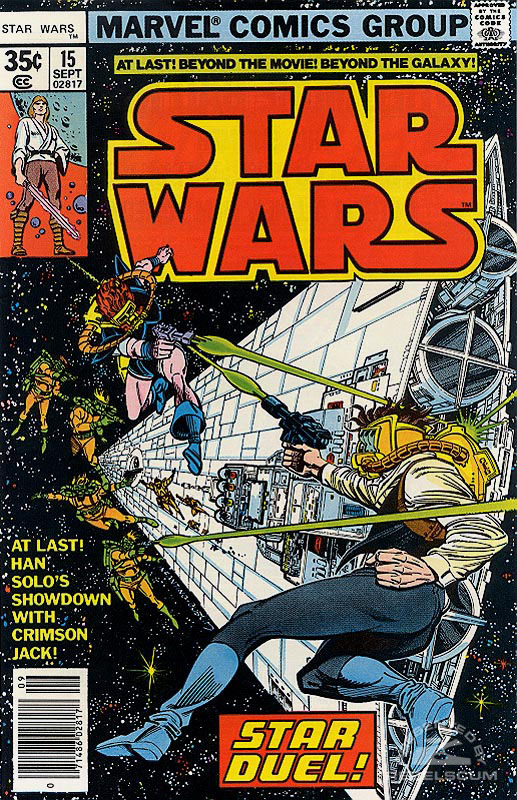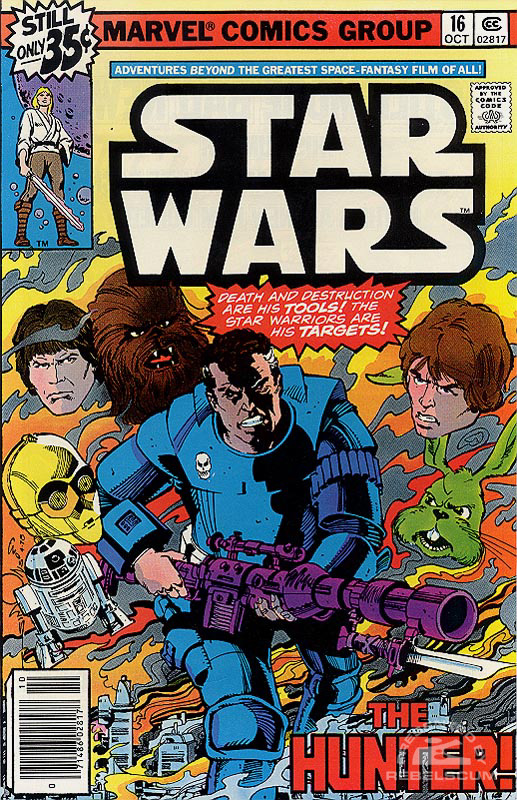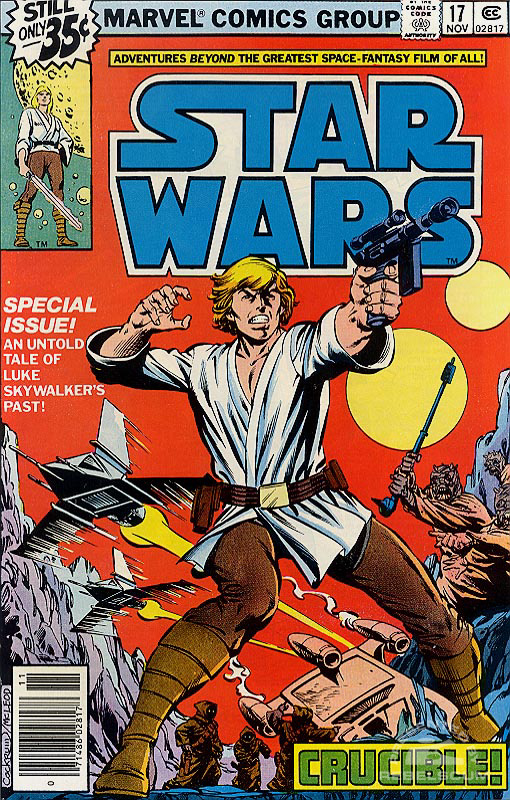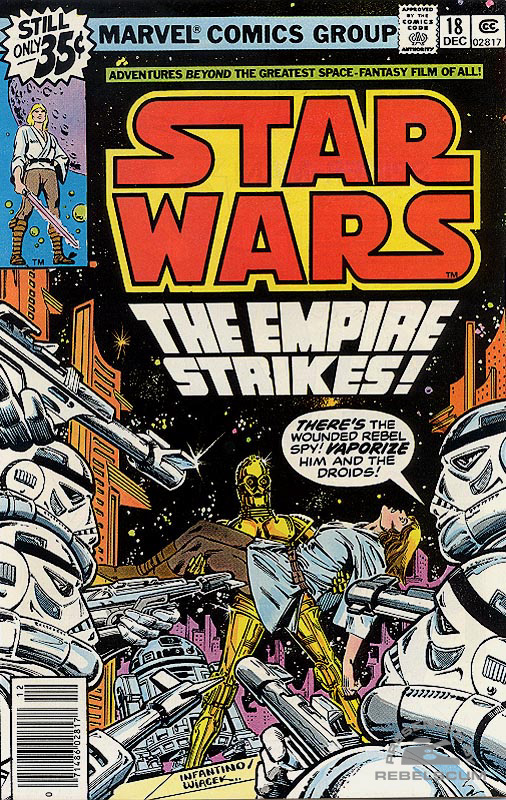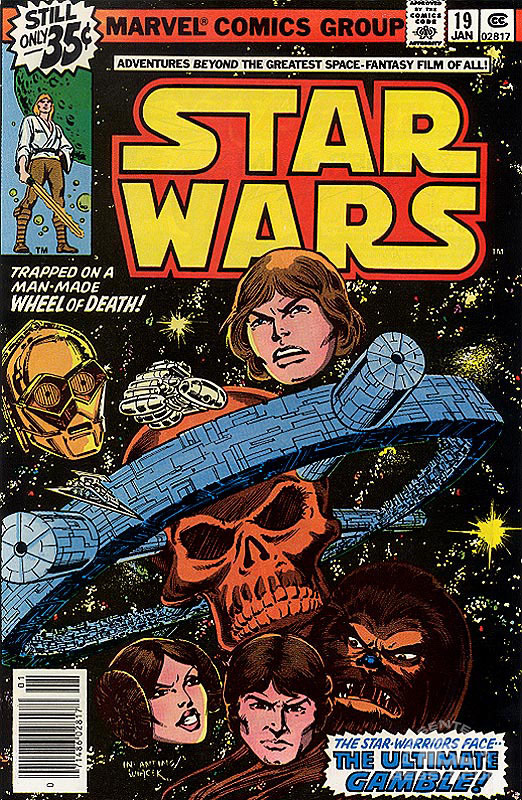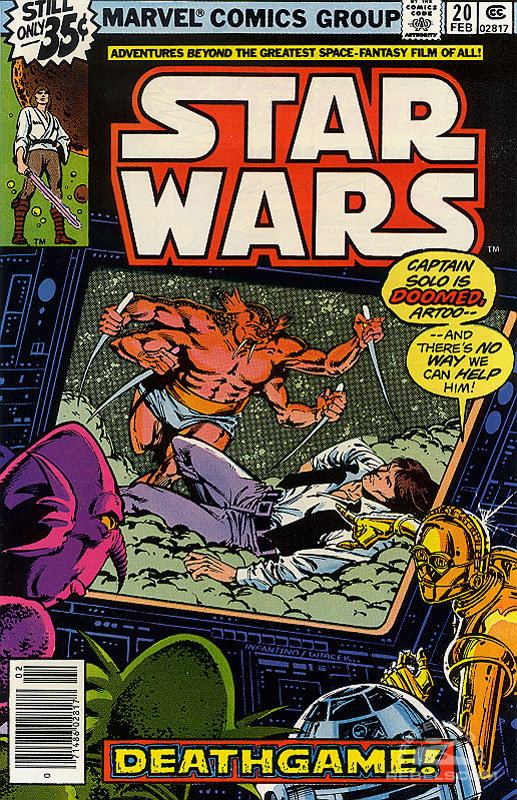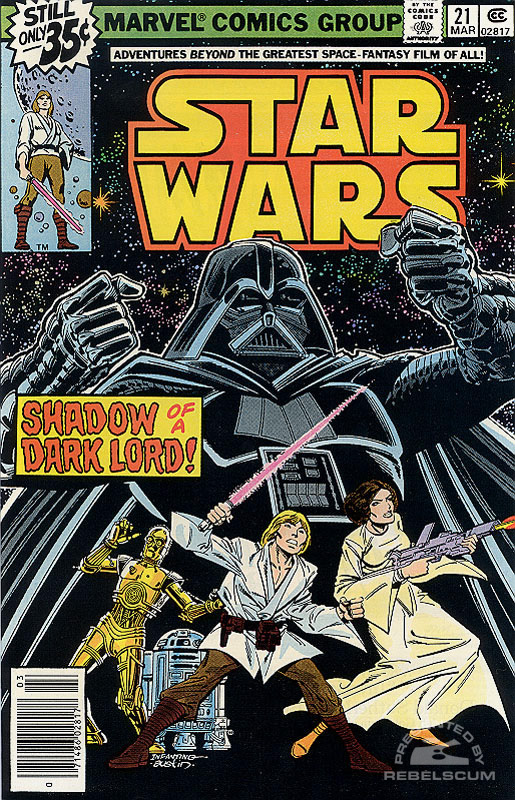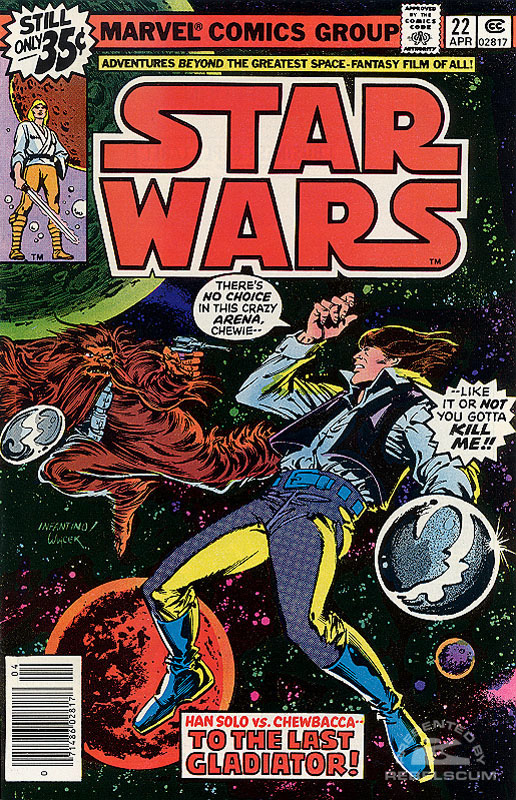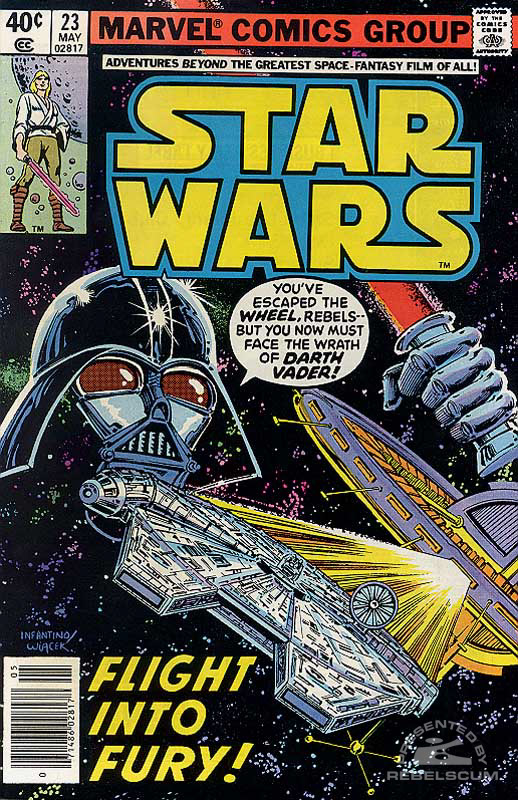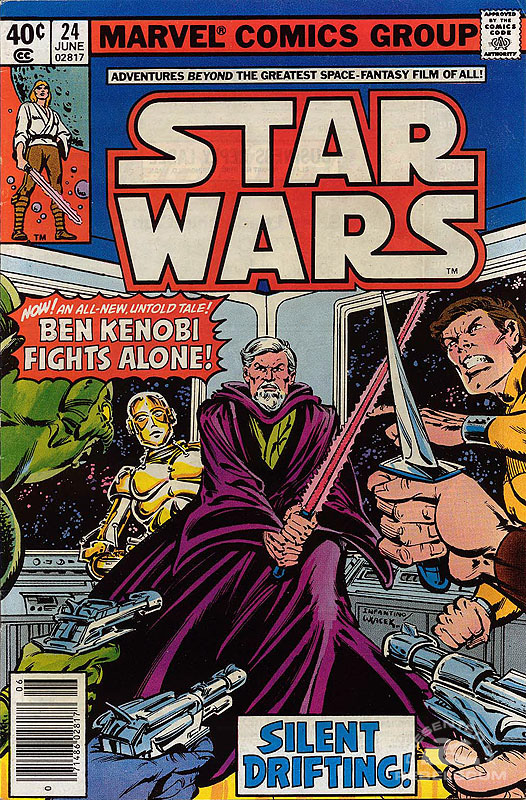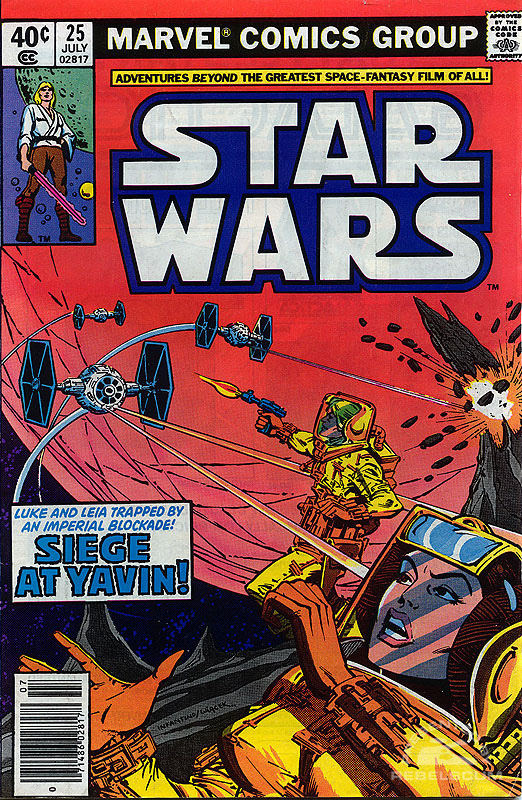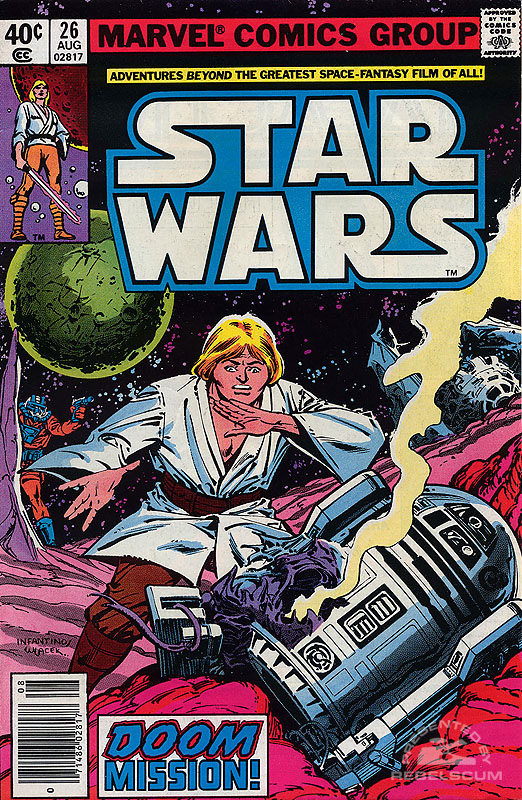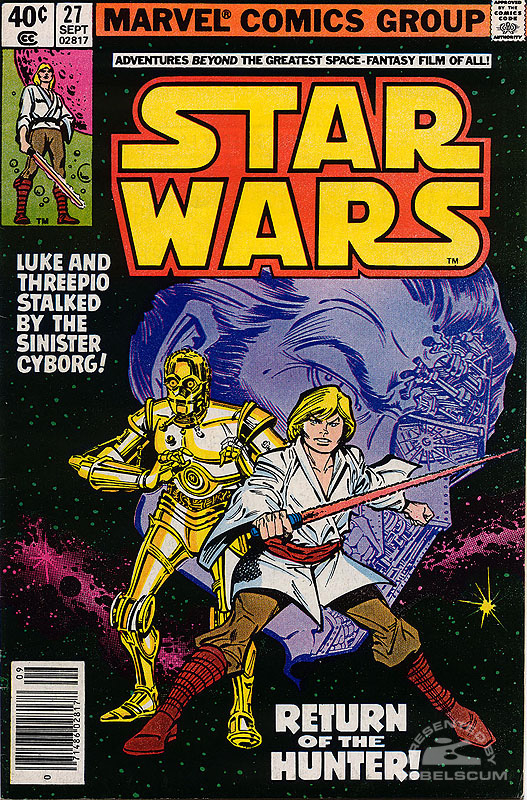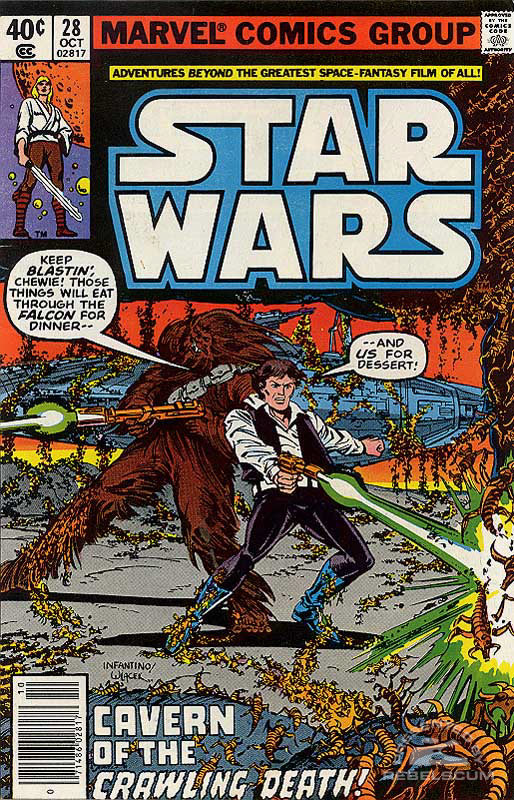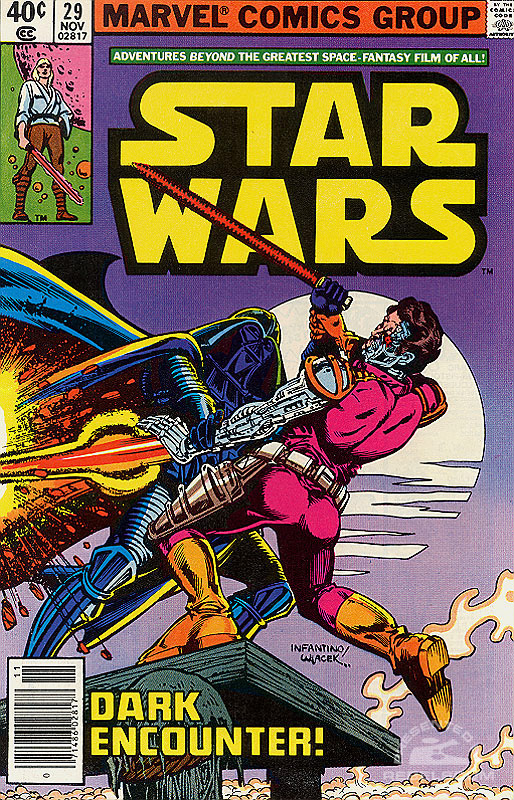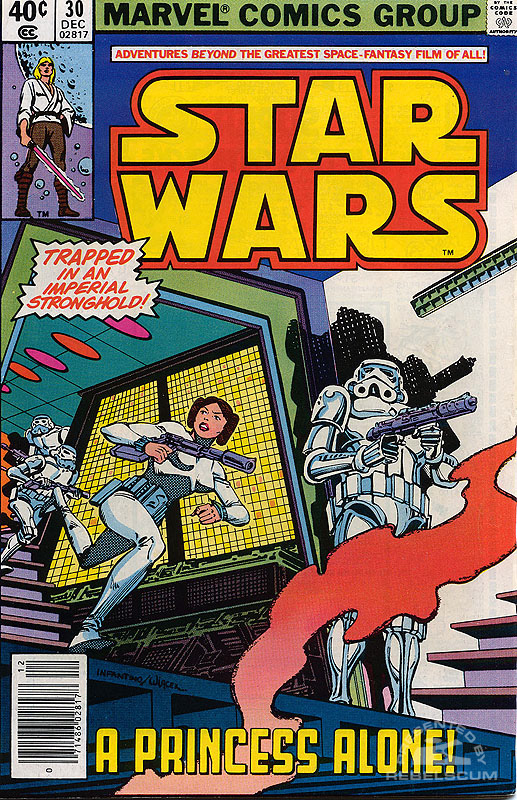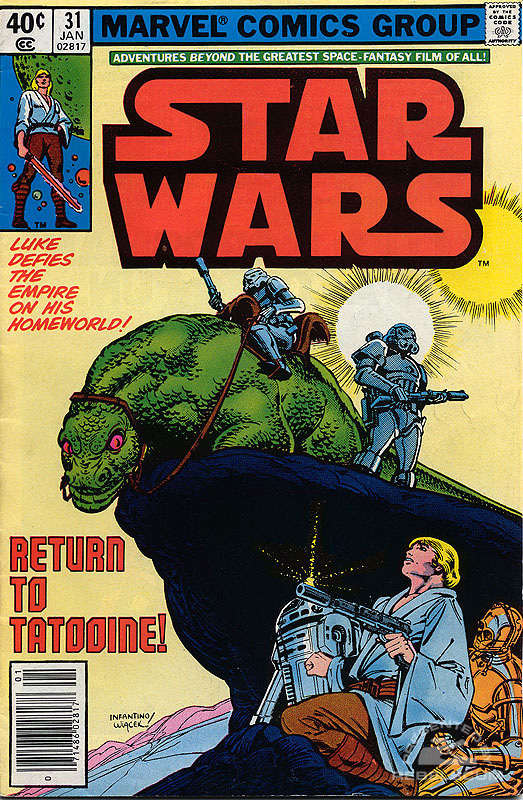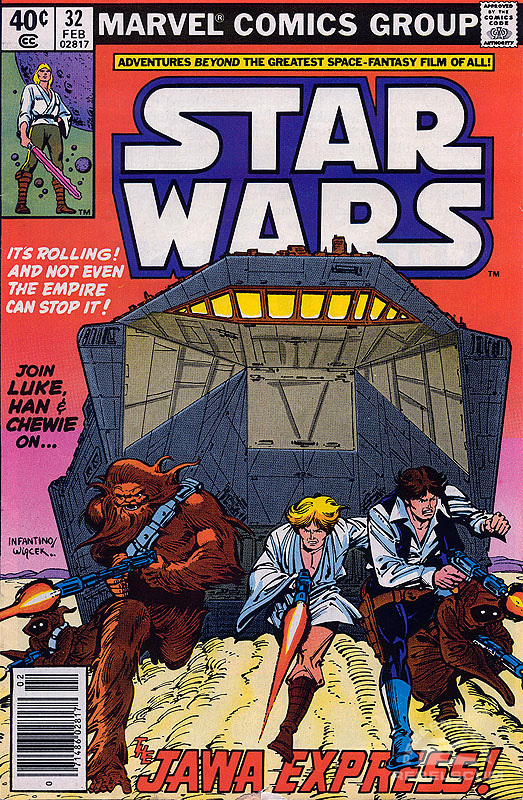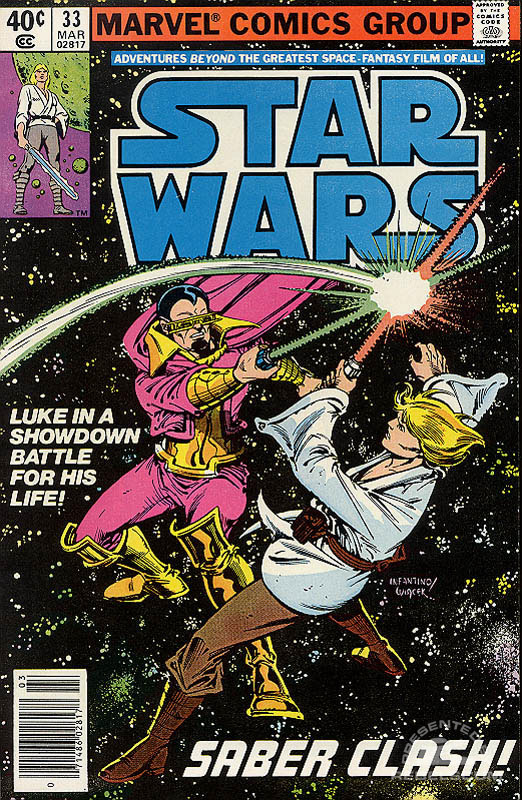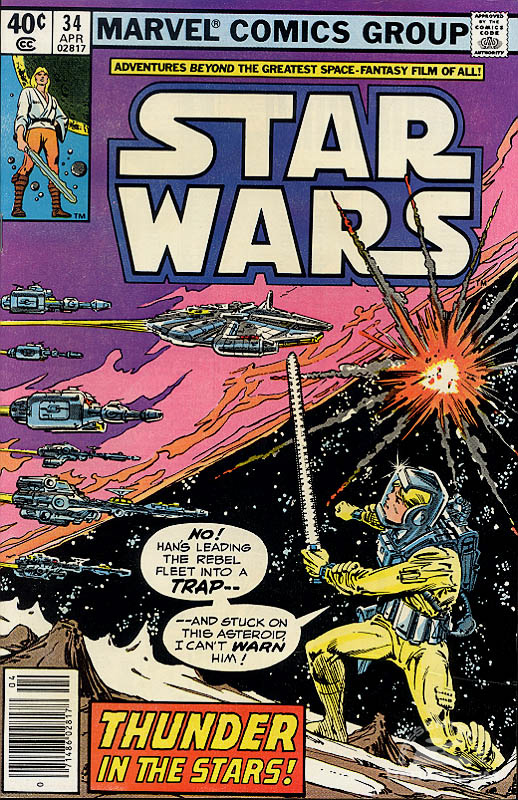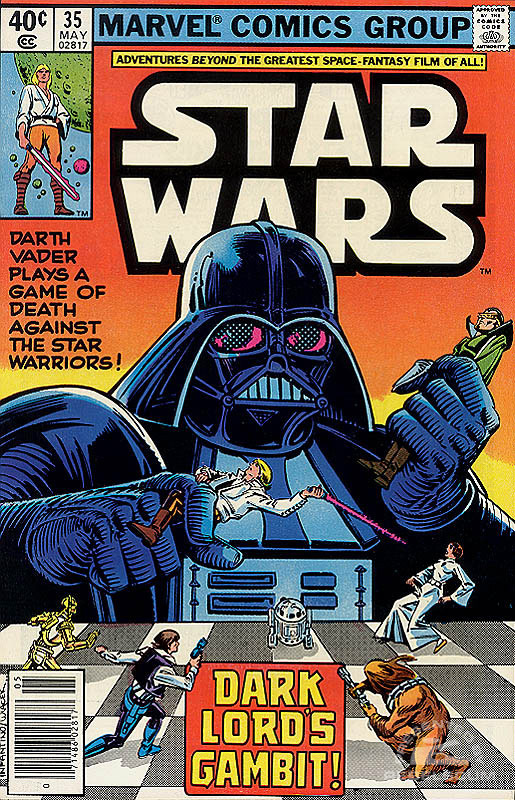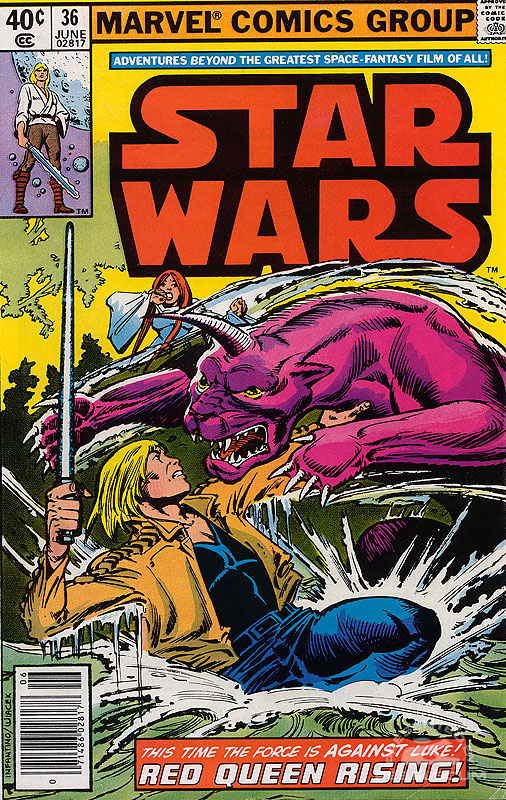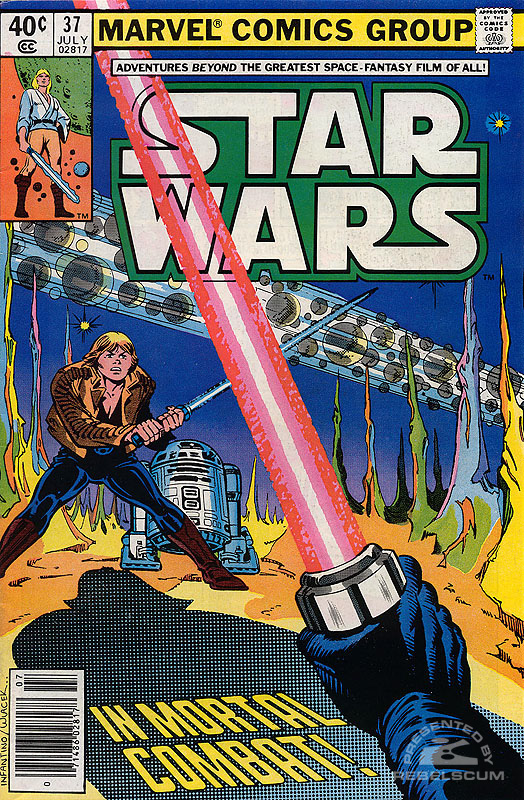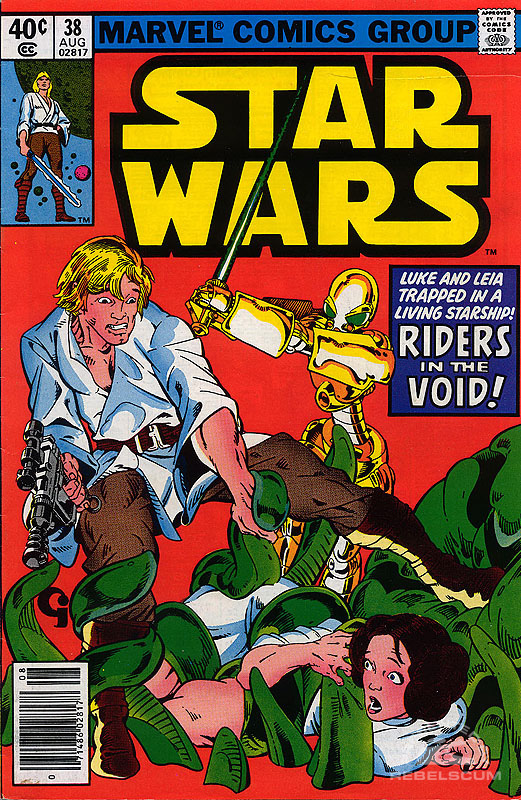 DIRECT MARKET EDITIONS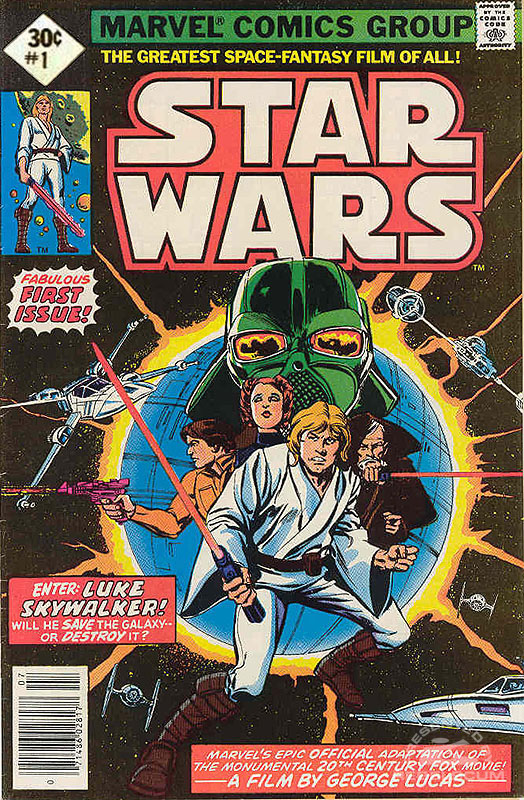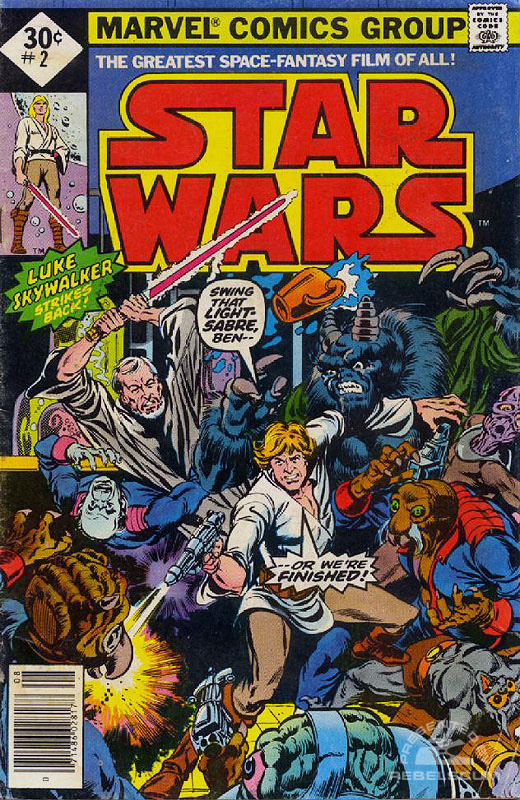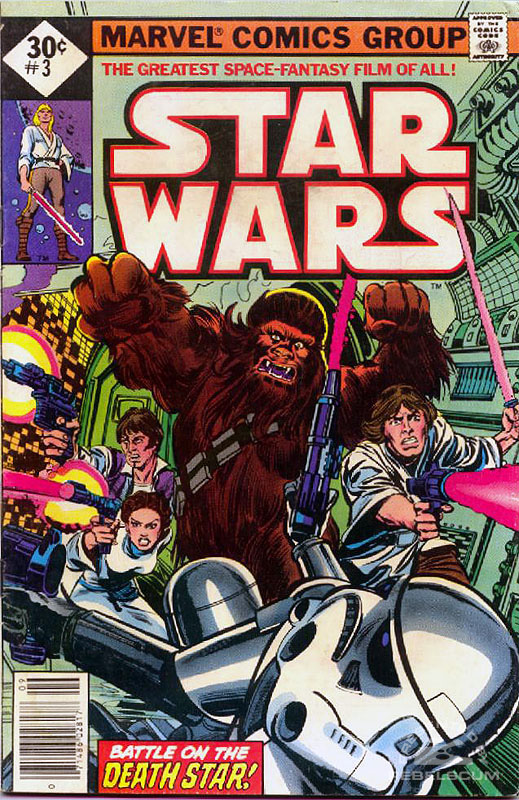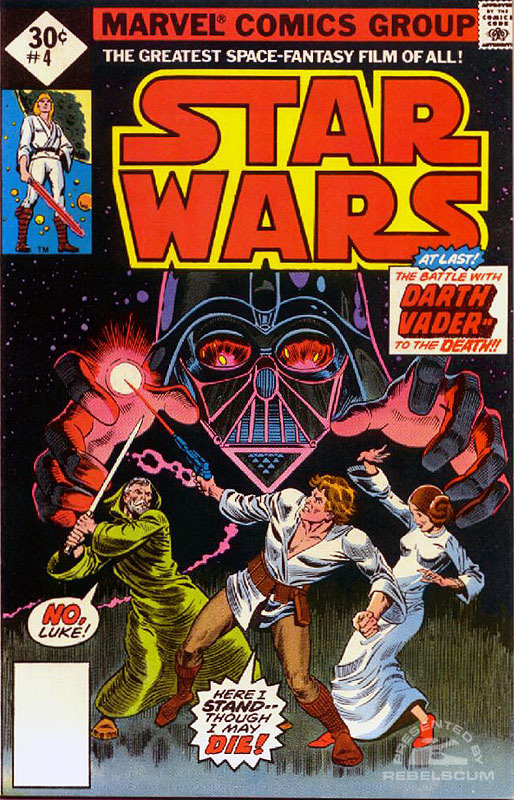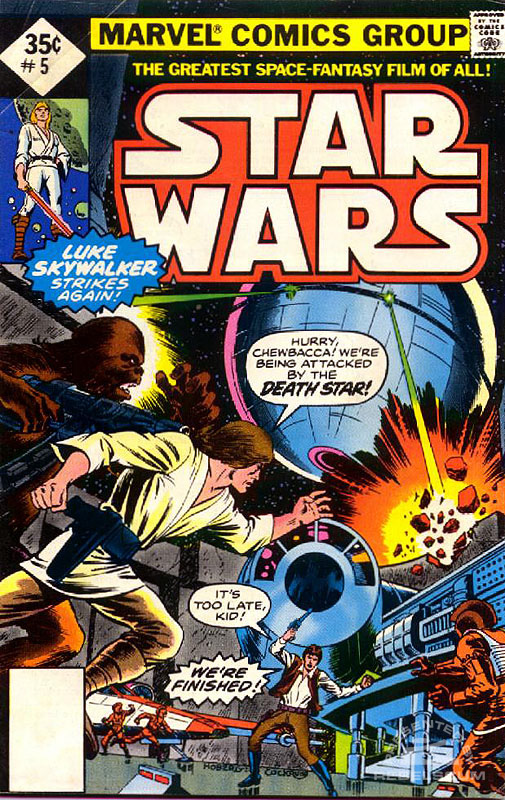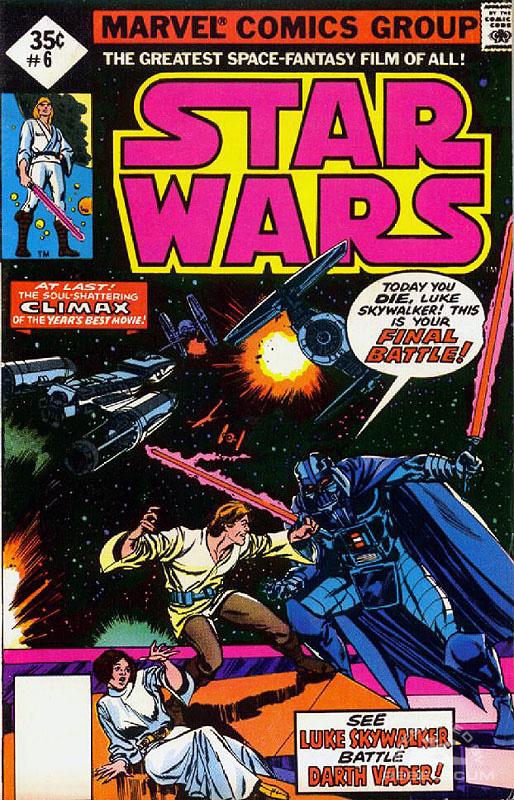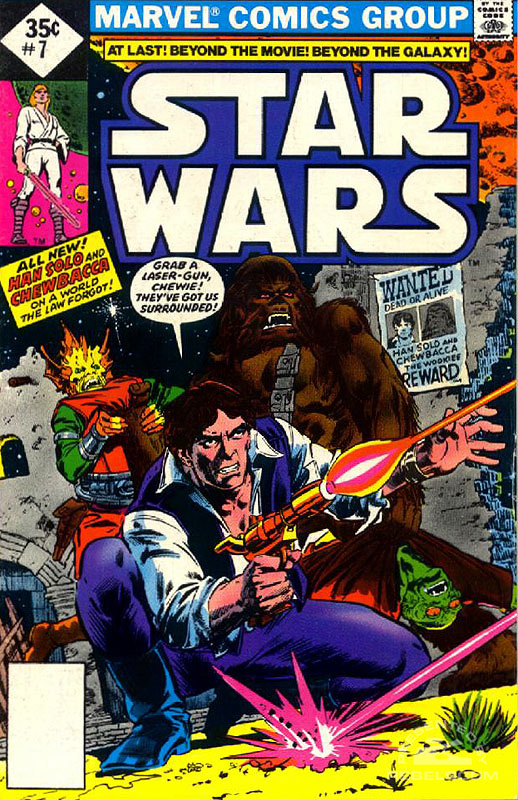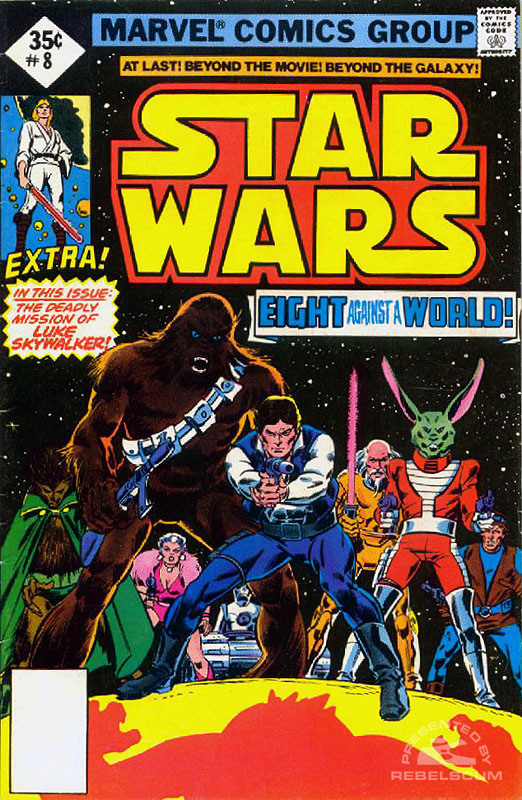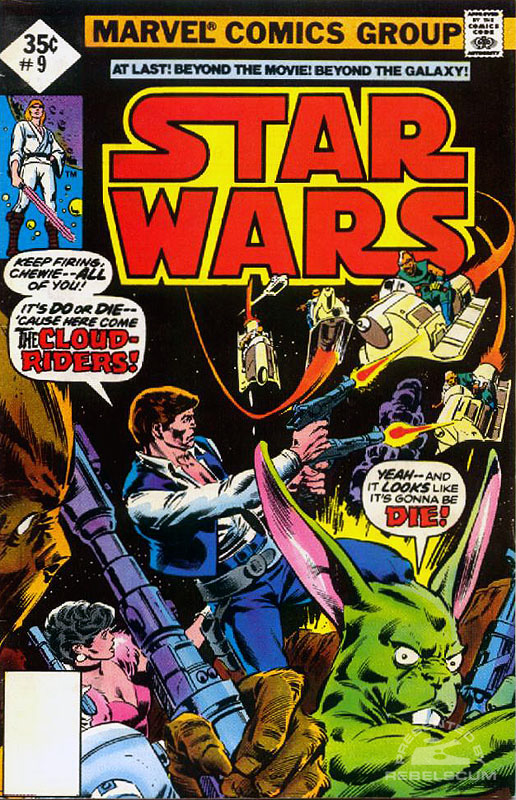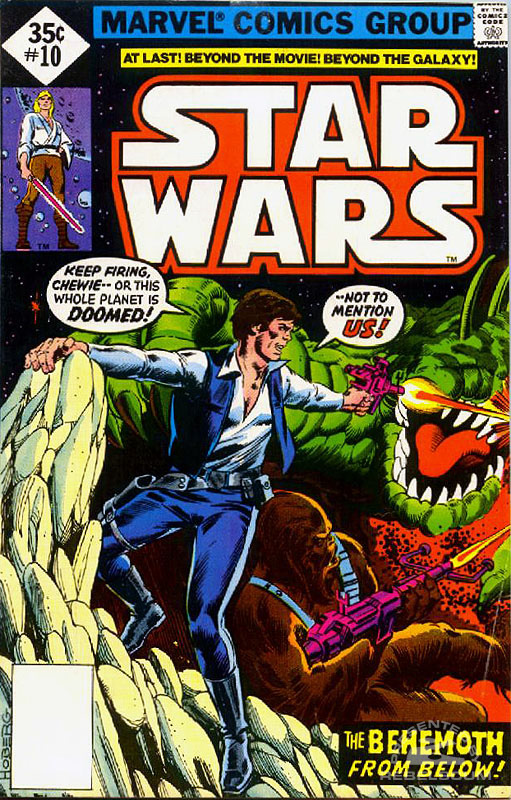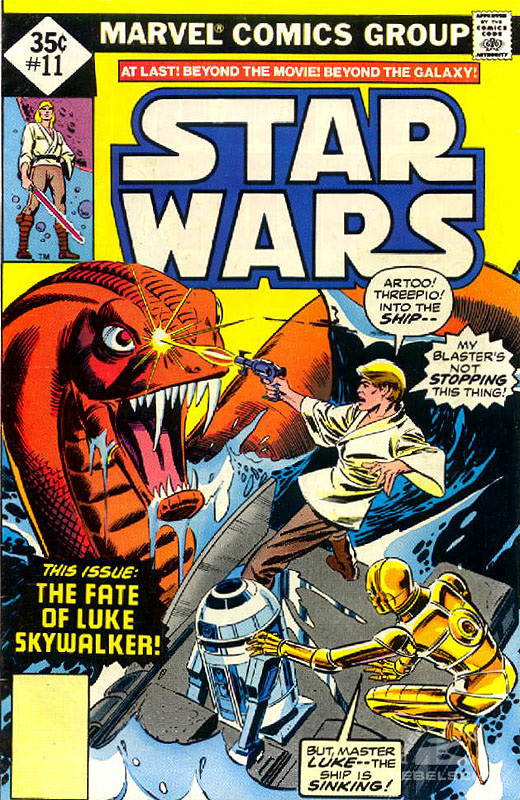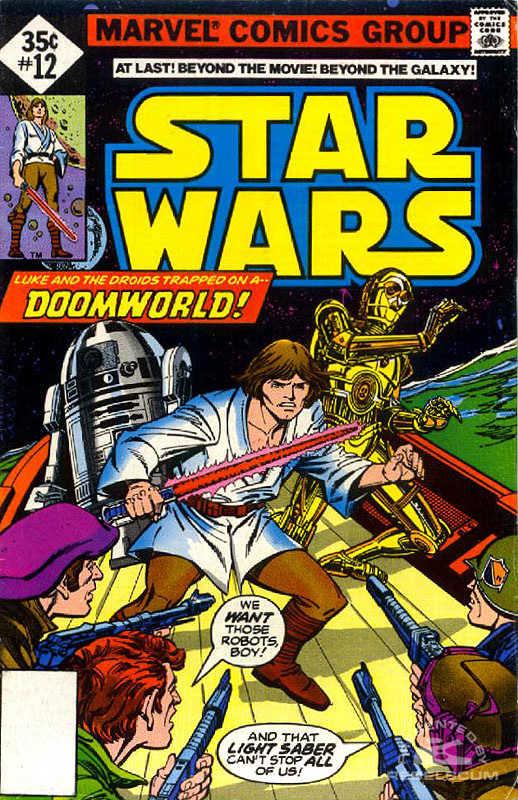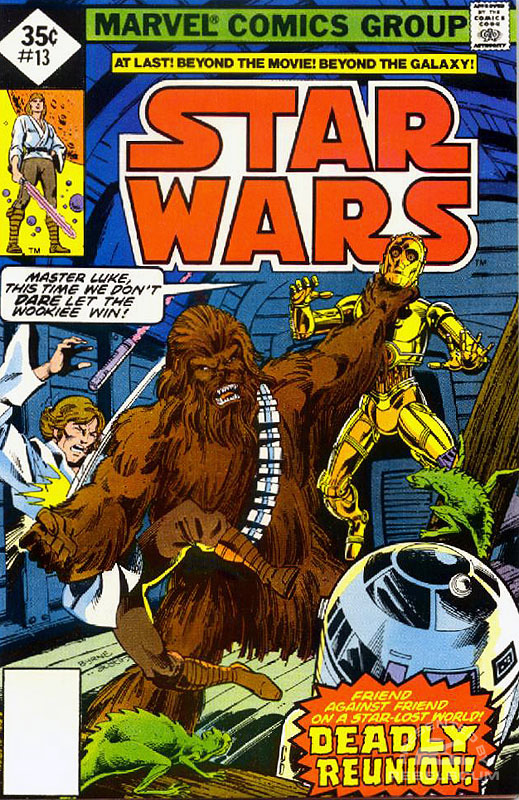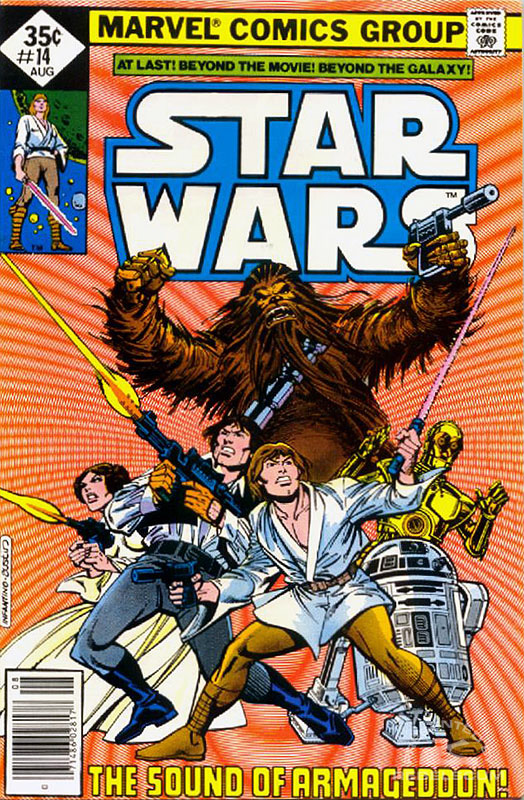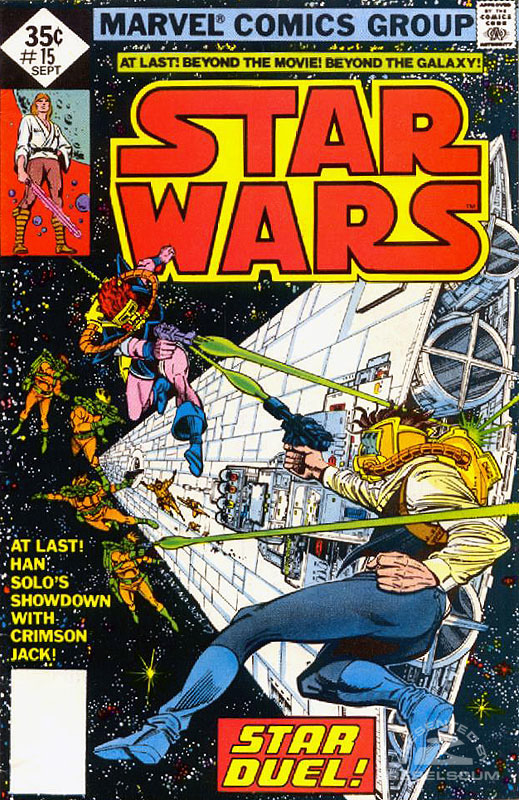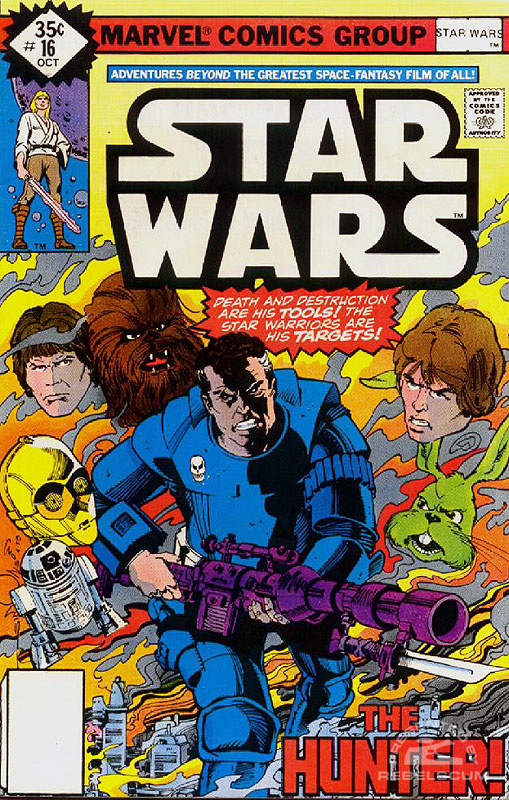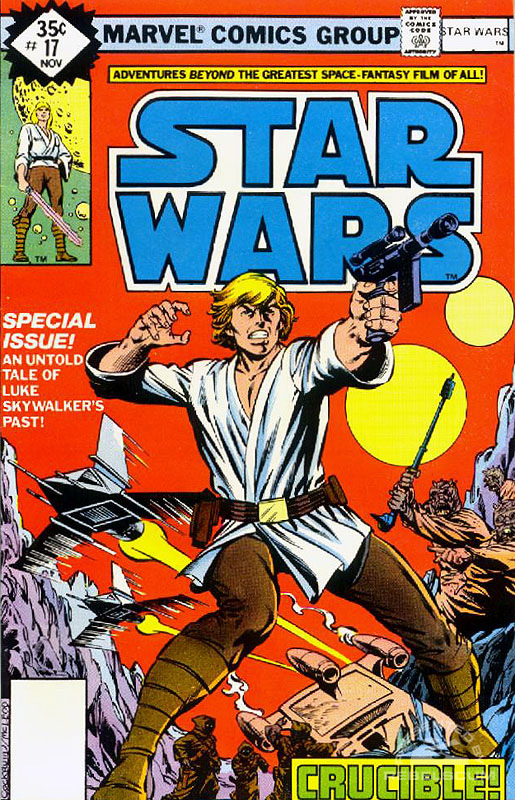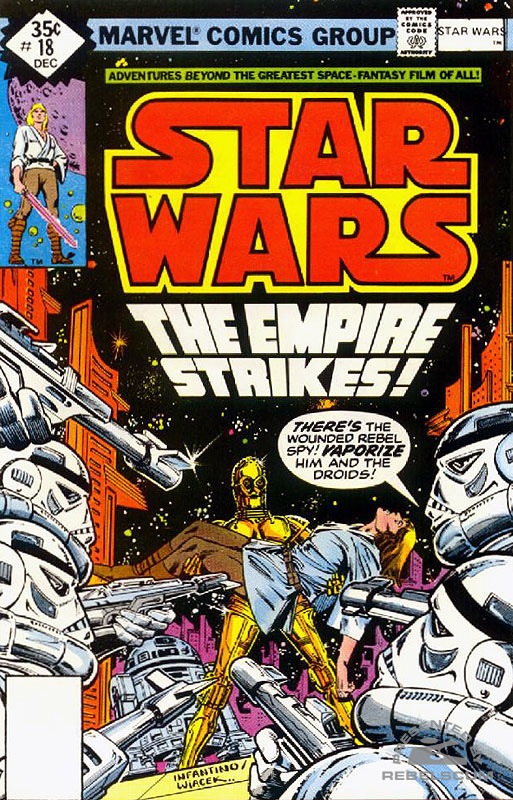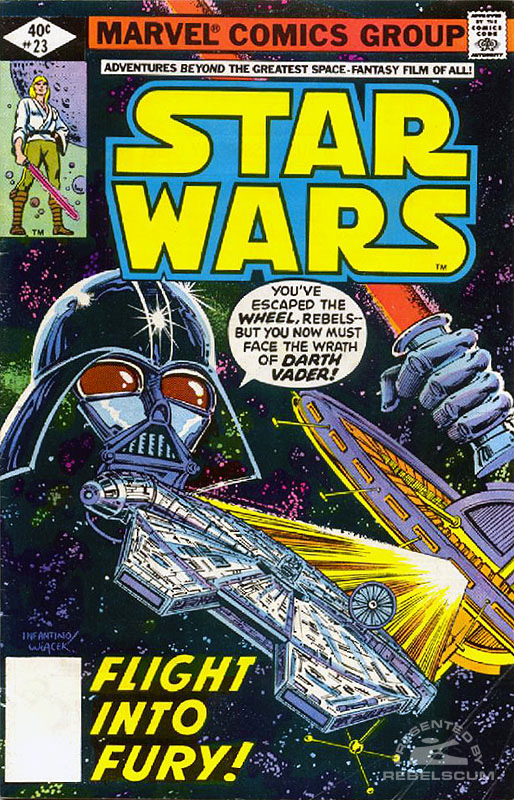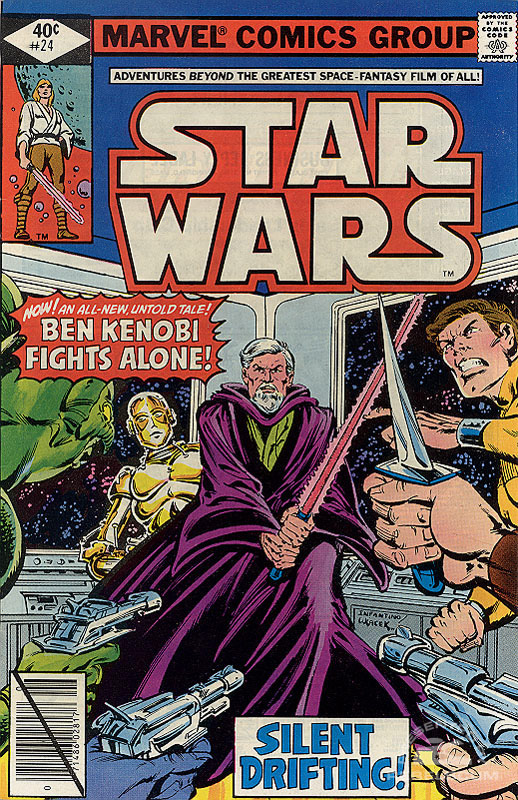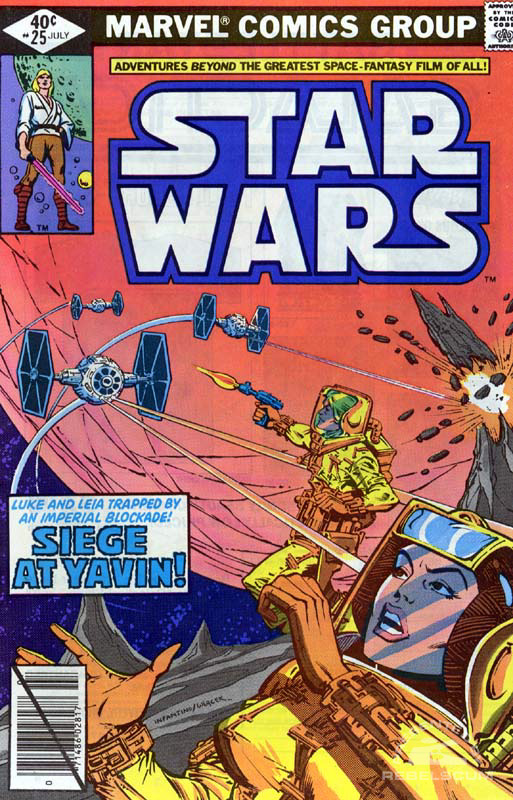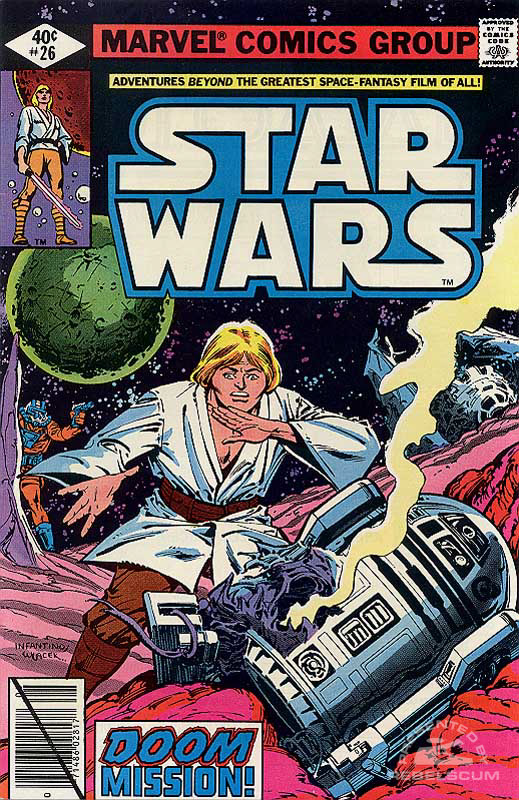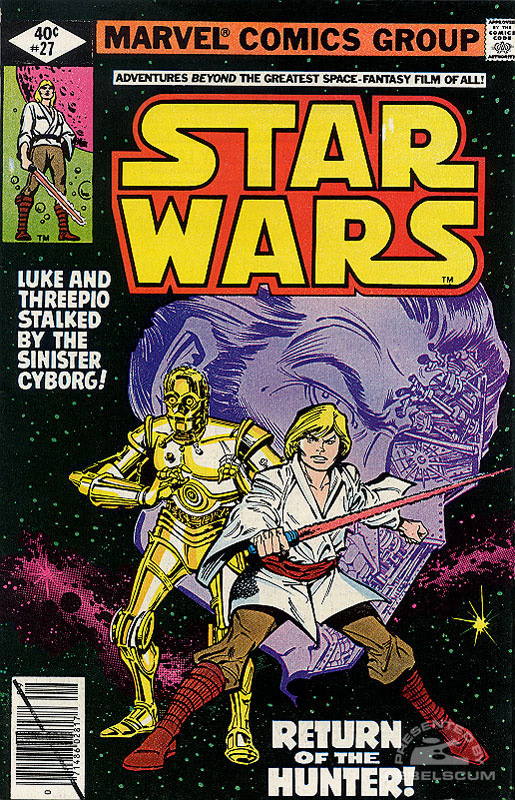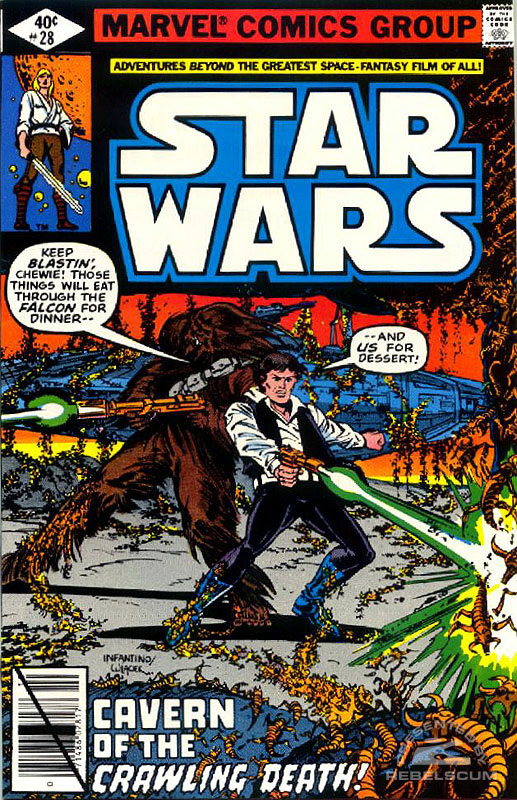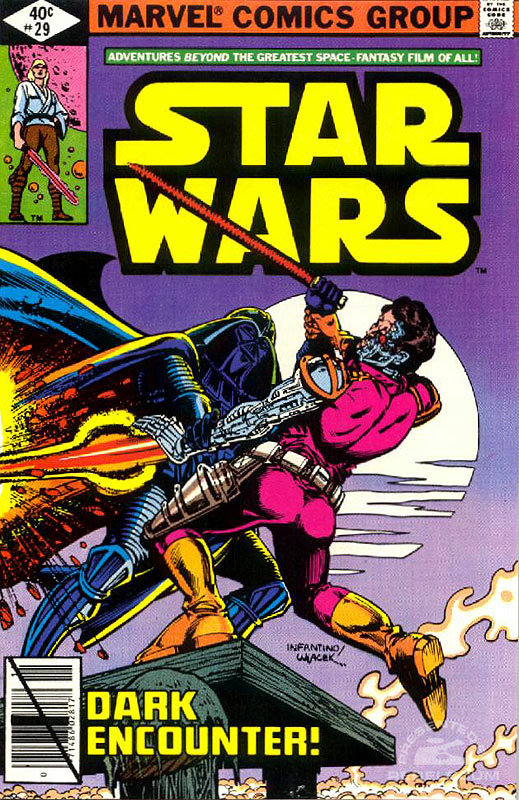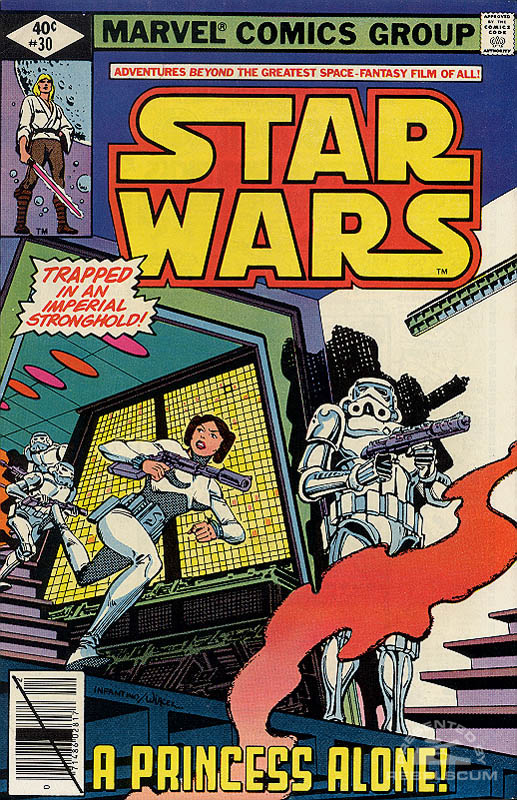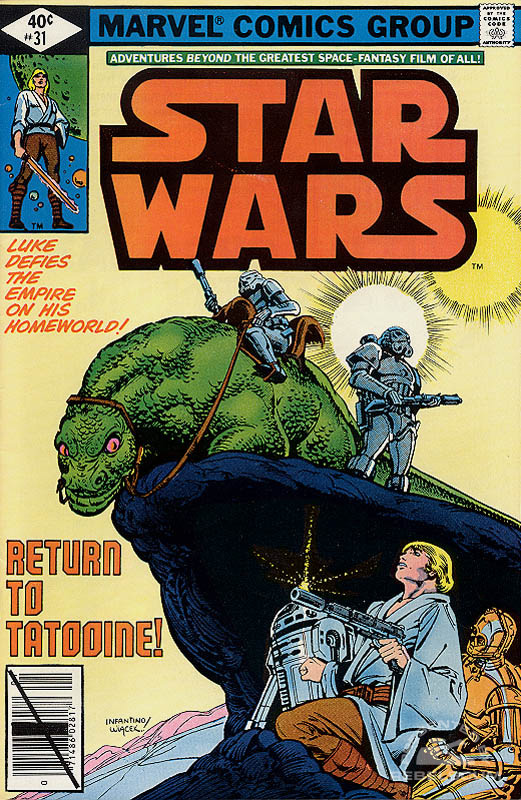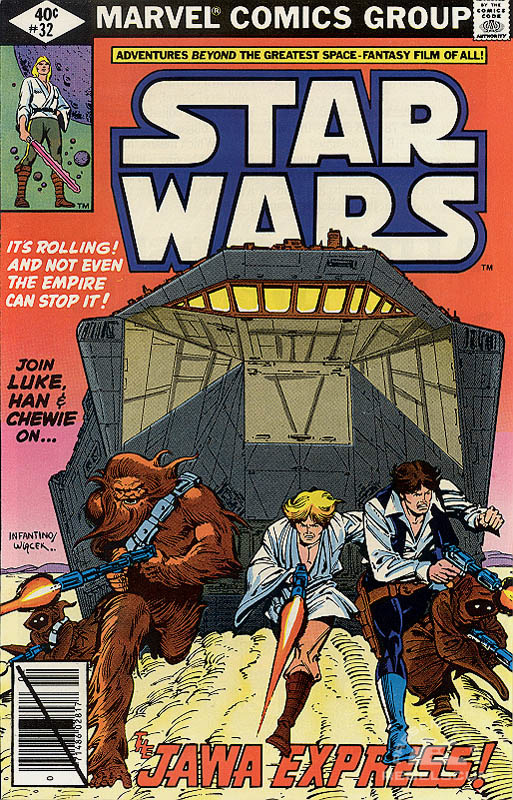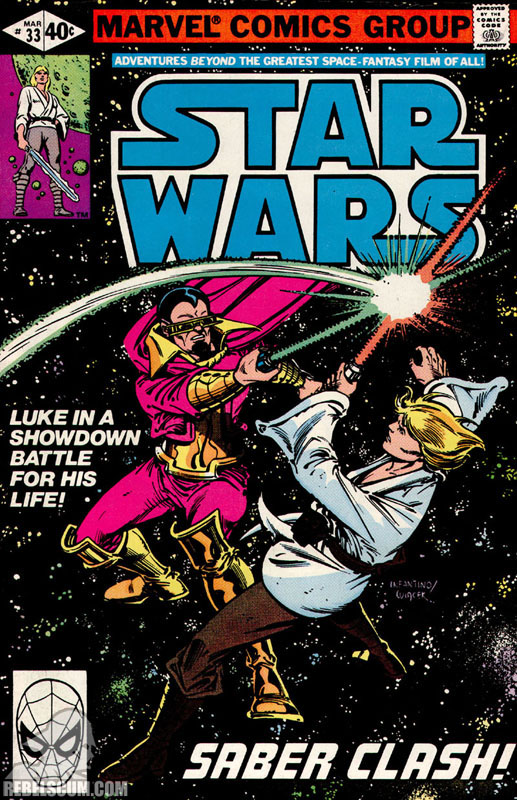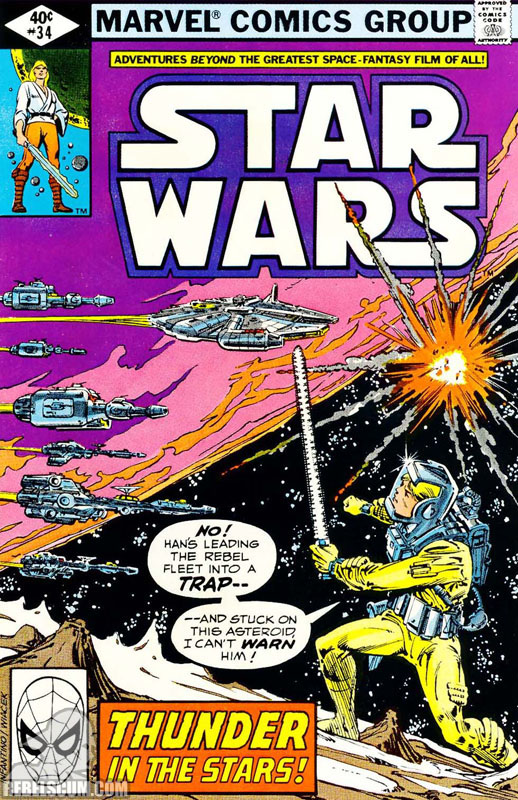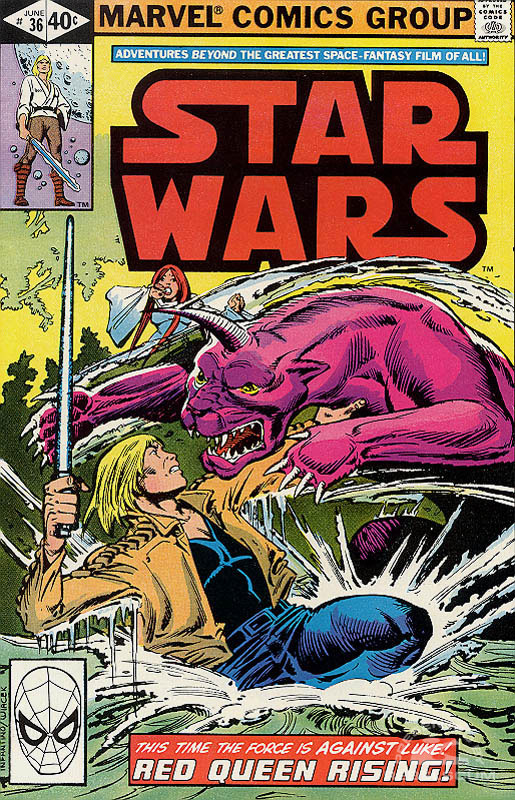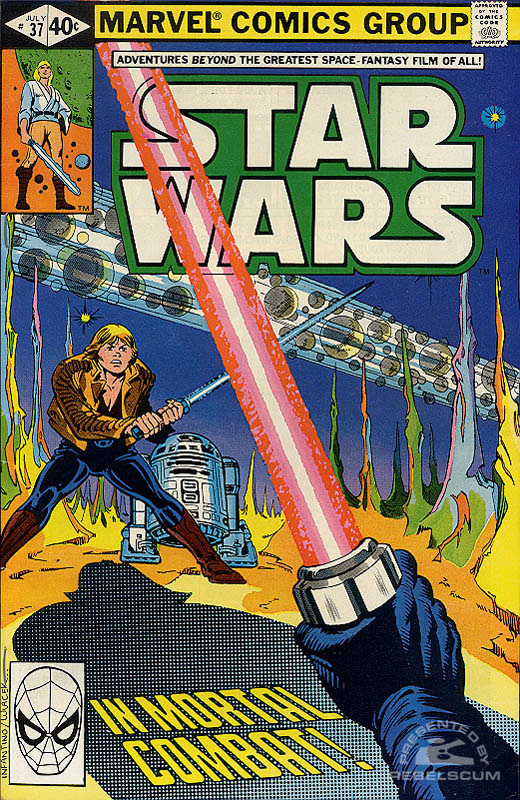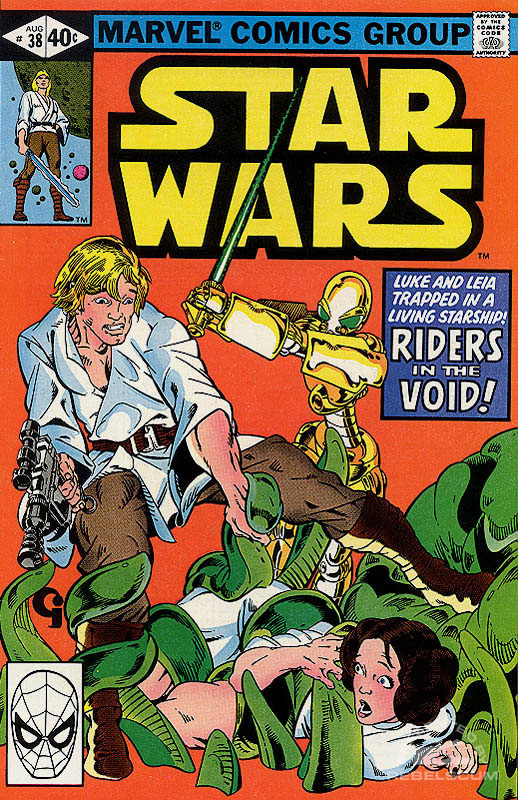 Post-ANH | Post-ESB | Post-ROTJ | Annuals
Back To Marvel Comics